The Hokusai Manga is a collection of sketches depicting thousands of subjects in fifteen volumes, the first published in 1814. Although Princeton does not have a complete first edition of all fifteen sketchbooks, several collections hold various individual volumes. The Graphic Arts Collection has only one, volume two. In trying to identify which edition we hold, we used Matthi Forrer's wonderful, Eirakuya Toshiro (Amsterdam, 1985).
Forrer writes, "The first volume was originally issued as a complete publication of the sketches prepared by Hokusai during his stay at Nagoya during 1812. The evidence for this can be found in the preface, which makes no mention of further volumes in preparation, as well as in the title which has no indication of any volume number … The success of the volume must have been great enough to make the publisher urge the artist for a continuation, and Hokusai seems to have agreed with a series of ten volumes."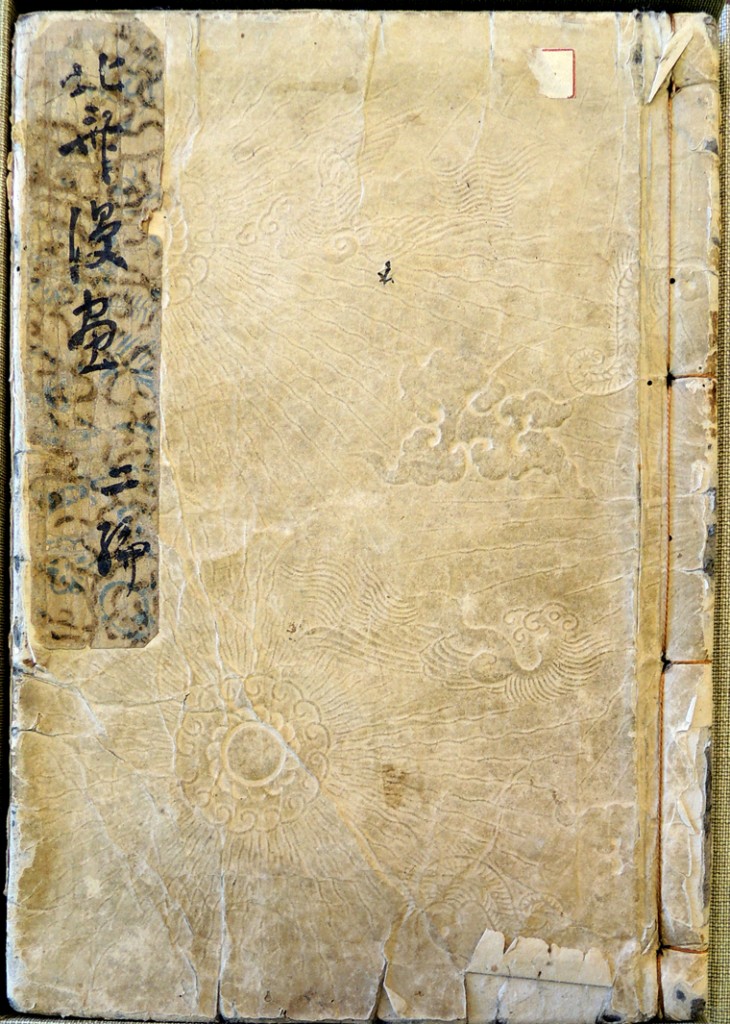 One of the clues is the color of the binding but surprisingly, our binding is not listed. Thanks to Mr. Forrer's kind help we believe our volume has a unique collector's binding. If you click on the picture above, you can see the intricate embossed pattern in the paper.