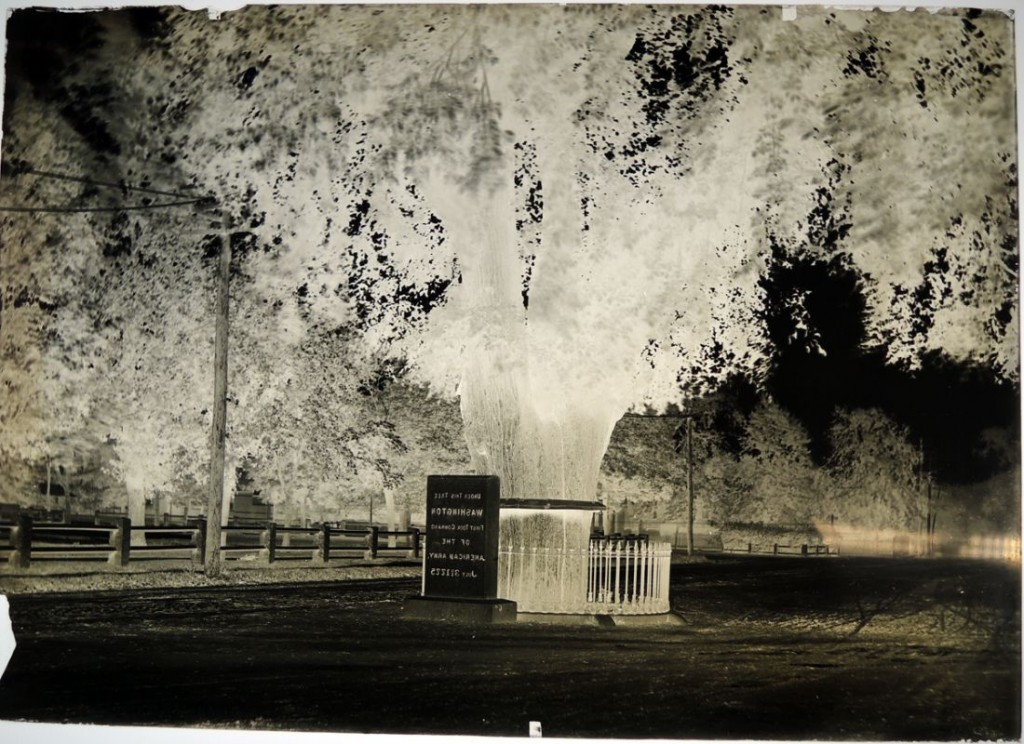 This glass plate negative depicts the Washington Elm, a tree that grew on the Cambridge Common until 1923. A granite tablet, seen in these photographs, stood at the foot of the tree, inscribed with a text written by Henry W. Longfellow: Under this tree / Washington / first took command / of the / American Army / July 3d, 1775.
When the tree died and was removed in 1923, the plaque was replaced with a circular panel of cement that read: Here stood / the Washington Elm / under which / George Washington / took command of  / the American Army / July 3 1775
The photographer was Henry Ewing Hale, Jr. (1869-1946, Princeton Class of 1892). In the summer between his freshman and sophomore year, Hale took a vacation to Cambridge, Massachusetts. He made the exposure for the glass negative on site at the Cambridge Commons and later, probably back in Princeton, made two positive prints, one in albumen and one in cyanotype. There are several other examples of Hale's photography of Princeton buildings at Mudd Library.