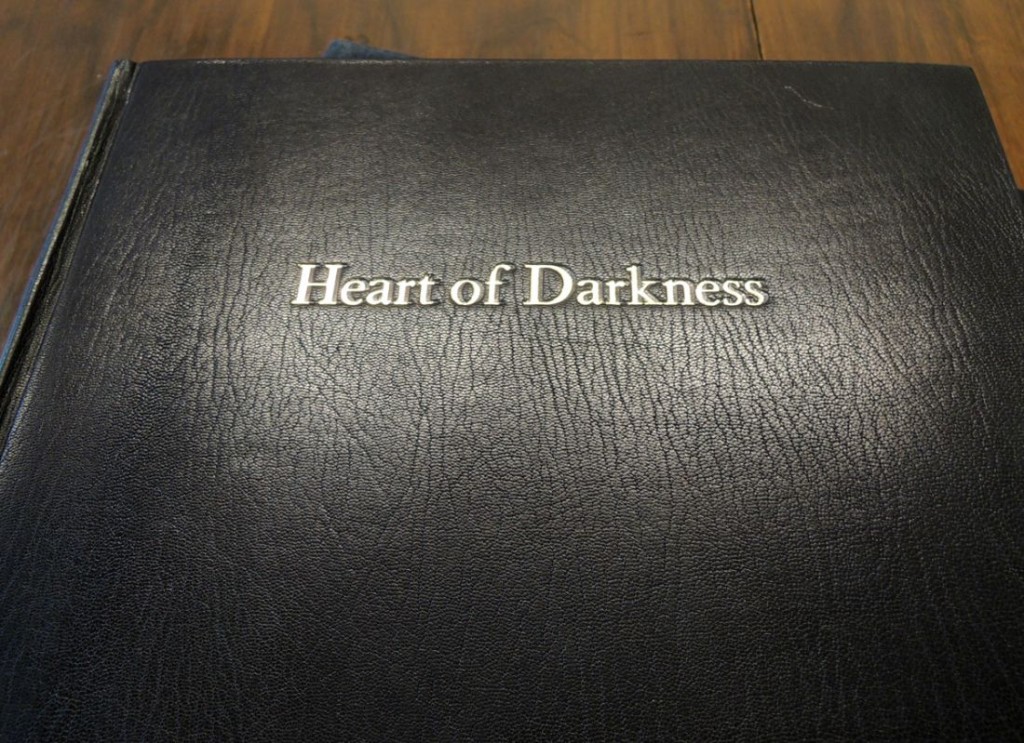 Joseph Conrad (1857-1924). Heart of Darkness, etchings by Sean Scully. [New York]: Limited Editions Club, 1992. Copy 169 of 300. Graphic Arts Collection GAX 2013- in process
In 1982, the Dublin-born artist Sean Scully painted three joined canvases called Heart of Darkness, after the 1902 novel by Joseph Conrad (1857-1924). Today, the painting hangs in the Art Institute of Chicago. It was also the last year he spent teaching at Princeton University, traveling down from New York on the bus each Tuesday and returning after class on Wednesday. A Guggenheim Fellowship in 1983 allowed the artist to stop teaching and work on his painting full-time.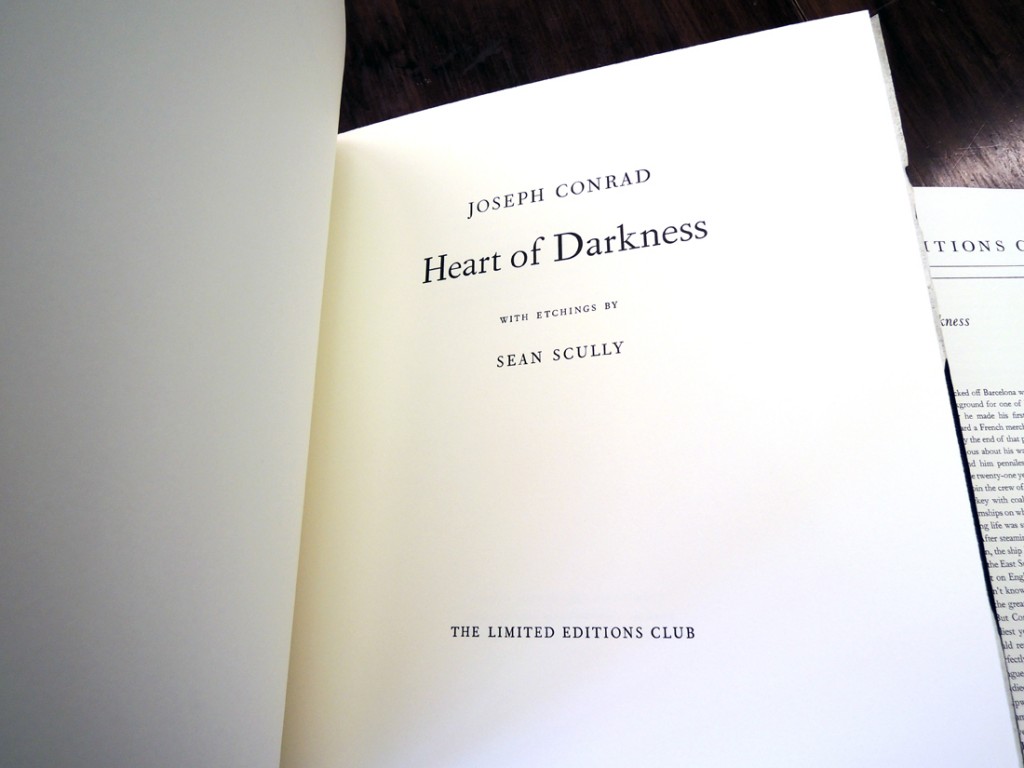 "When I was making the painting Heart of Darkness, I was reading the book by Joseph Conrad," said Scully. "It was not the structure of the book but there was an atmosphere that was perhaps influencing the painting. There are certain images of dark rooms, dark spaces, primal forms and quite primitive forms that were influencing the painting."
Ten years later, Scully reread Heart of Darkness and created a portfolio of 8 prints. Four full-page and four half-page etchings were bound into a new letterpress edition of Conrad's novel, published in an edition of 300 copies for The Limited Editions Club. The volume was bound in Nigerian goatskin and its clamshell box is covered in black Italian cotton.
We are fortunate to have finally acquired a copy for Princeton.