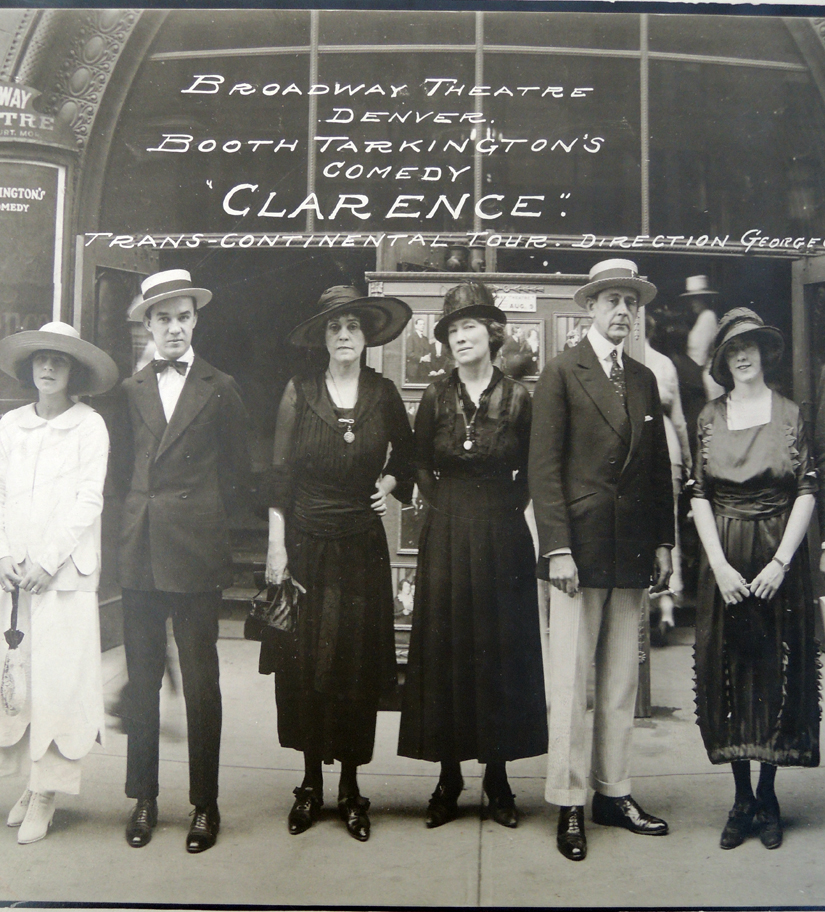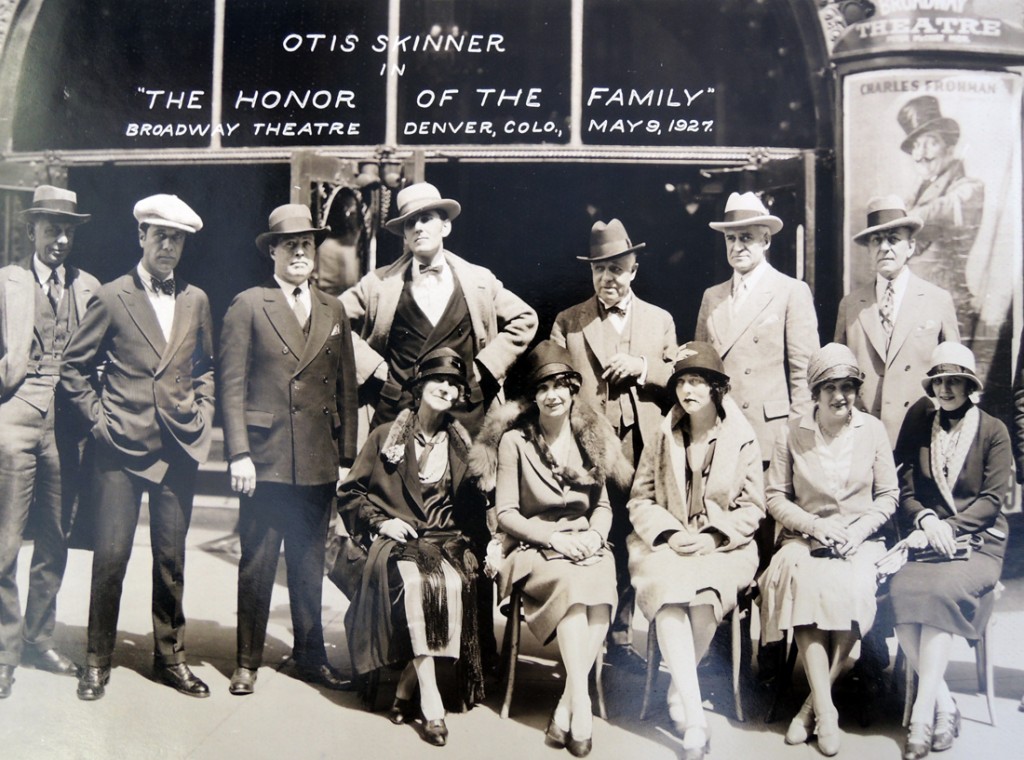 In the early 20th century, panoramic or pantoscopic cameras were all the rage. All kinds of clubs, companies, school classes, orchestras, and other large assemblages posed for a group picture. Here are a few in the Graphic Arts Collection.
The Mile High Photo Company, based in Denver, was probably responsible for the two photographs of Broadway touring companies.
The first company was presenting Clarence by Booth Tarkington (1869-1946). The play was first performed in 1921 and published by Samuel French the same year (Firestone Library PS2971 1931 v.1)
The second photograph shows Otis Skinner (1858-1942) who was featured in a production of The Honor of the Family from a story by Balzac. The Honor of the Family first opened at the Booth Theatre in 1926 and traveled to Denver in May of 1927.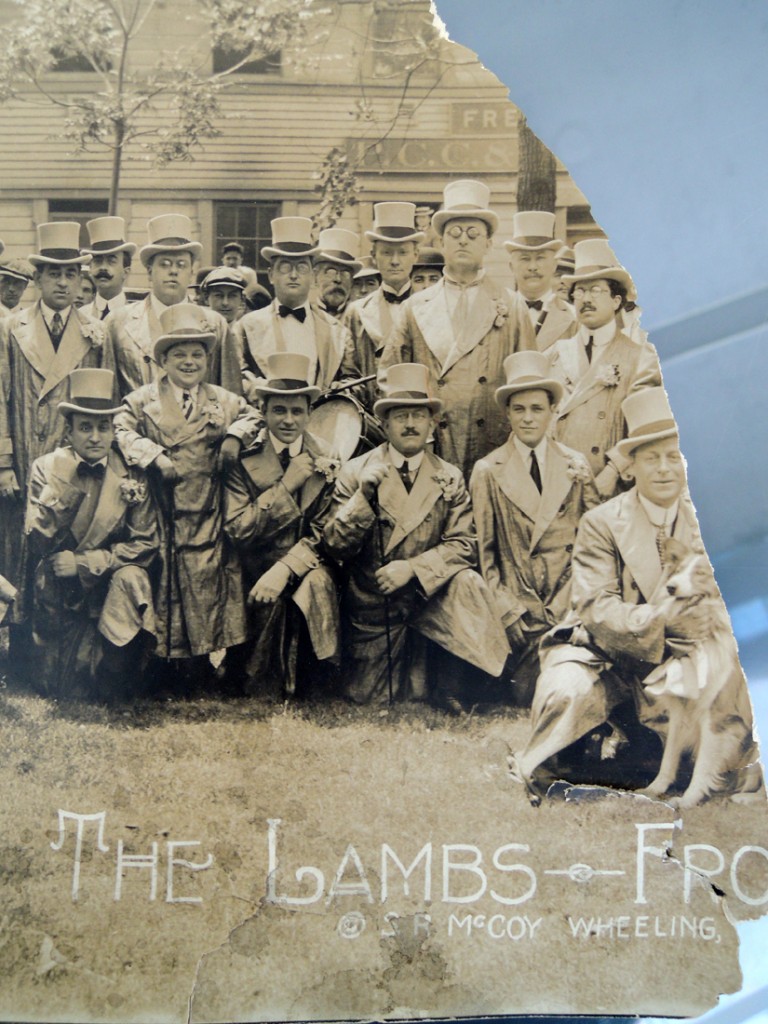 The Lambs Club is America's first professional theatrical club. Organized in 1874 by a group of actors and enthusiasts, they took their name from a similar group in London, which flourished from 1869-1879 under the name of drama critic and essayist Charles Lamb.
Since the club's founding, there have been more than 6,000 Lambs, with an elite roster reading like a Who's Who of American theater and film: Maurice, Lionel and John Barrymore, Irving Berlin, Cecil B. DeMille, David Belasco, Charlie Chaplin, George M. Cohan, and Douglas Fairbanks among many others. The West Virginia club can be seen posing here in 1914, photographed by S.R. McCoy of Wheeling.