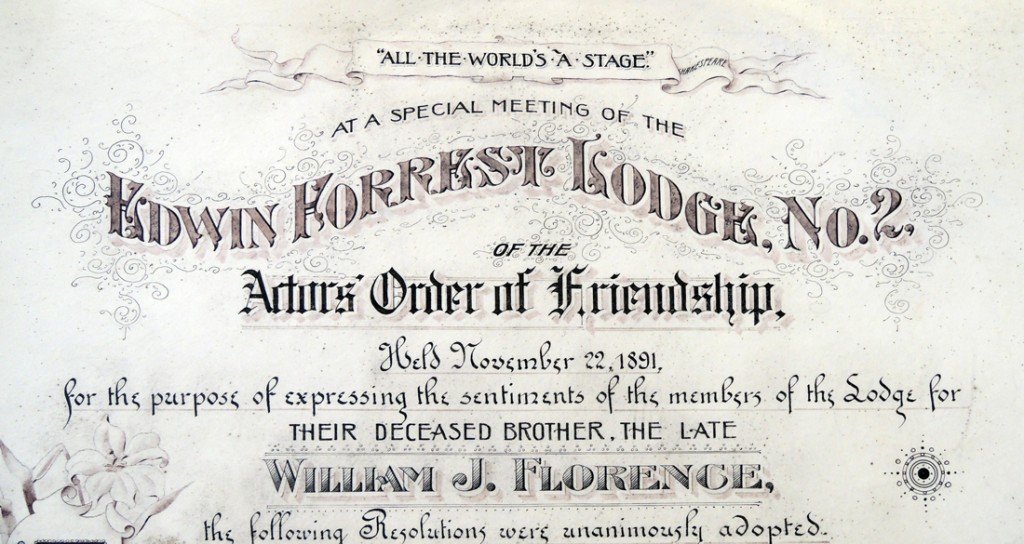 When the American actor William Conlin (1831-1891) died, the New York Times published an obituary under his stage name William J. Florence. The headline read: Florence passes away; the peaceful death of the distinguished actor. The end came at 8:20 o'clock last night while he was sleeping — the body to be brought to New-York to-day.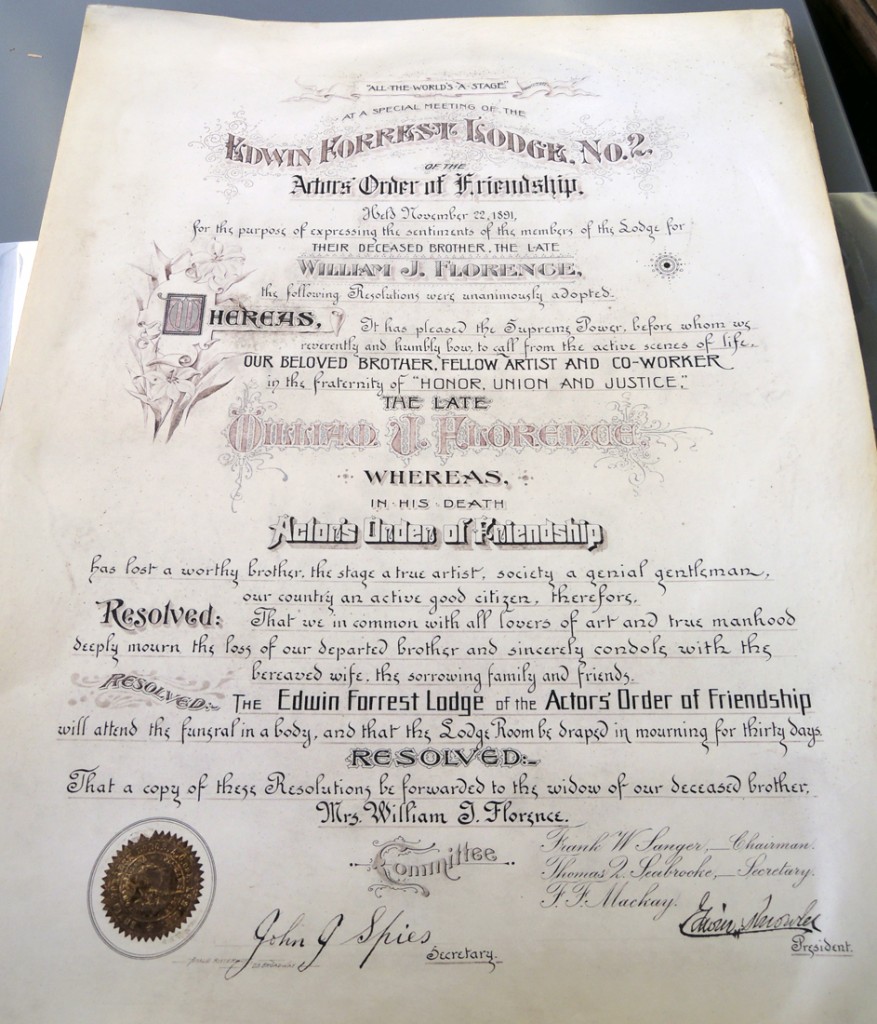 "William J. Florence, the distinguished actor, died at 8:20 this evening in his room at the Continental Hotel, to which he had been confined since last Saturday night. Death came so peacefully that Mrs. Barney Williams and Mrs. Wyard, his sisters-in-law, and Dr. J.S. Donellan, who were by the bedside, did not know he was dead until he had ceased breathing several minutes." (NYT November 20, 1891)
Benjamin Edward Woolf wrote The Mighty Dollar for Florence and his wife, Malvina Pray. They performed the play over 2,500 times until his death in a Philadelphia hotel. The local chapter of the Actors' Order of Friendship, a fraternal organization, met two days later and prepared a certificate with the following resolution, "Whereas, it has pleased the Supreme Power before whom we reverently and humbly bow to call from the active scenes of life our beloved brother, fellow artist and co-worker in the Fraternity of Honor, Union and Justice, . . . therefore Resolved, that we in common with all lovers of art and true manhood deeply mourn the loss of our departed brother and sincerely condole with the bereaved wife, the sorrowing family and friends…"
Florence was not only an active member of the Actors' Order of Friendship, founded in 1846, but also co-founder in 1867 with Walter M. Fleming of another fraternal organization, the Shriners.