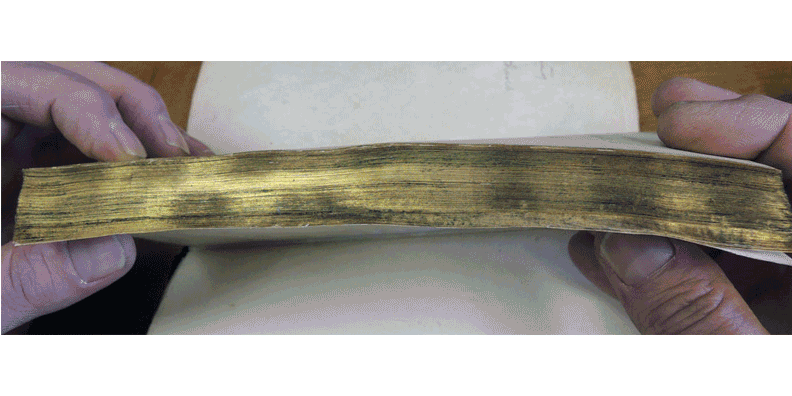 Princeton University Library has a number of books with fore-edge paintings. The Graphic Arts Collection recently acquired two more. The books are bound in mid-19th century full navy morocco with elaborately gilt and blind stamped covers. The name "Violet" is gilt stamped on both front covers.
Each volume also has a lovely early fore-edge painting, presenting scenes with Byron associations. One is a city view of Harrow-on-the Hill where Byron went to school [below] and the second a view of Athens, Greece [above].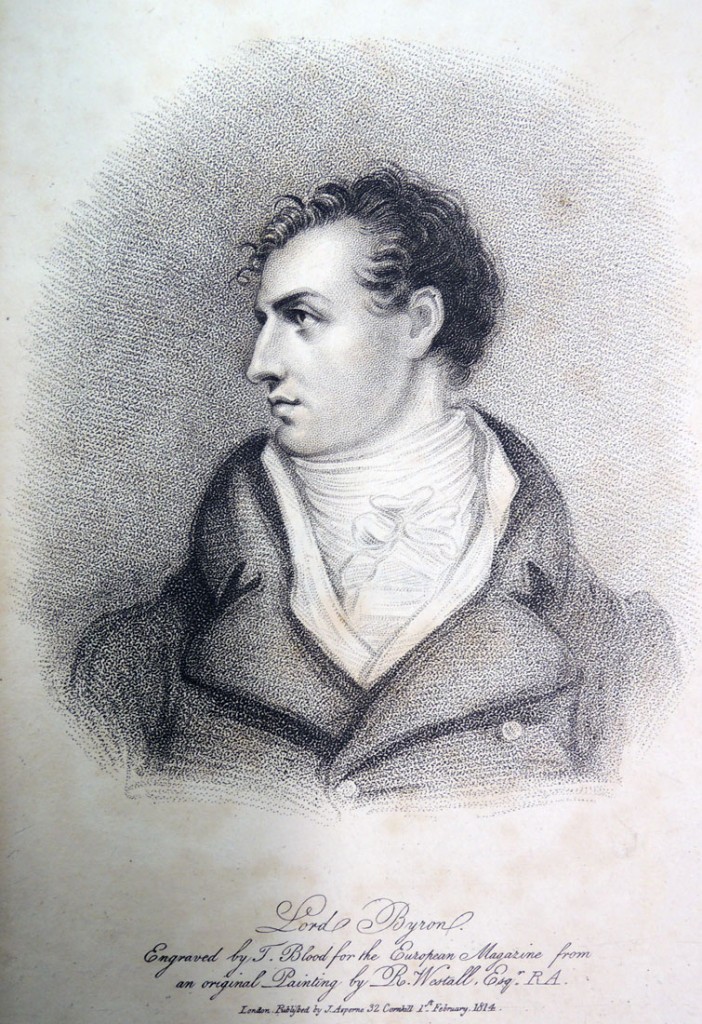 Inside are the Byron poems you would expect in various editions, including Lara (4th ed.); Hebrew Melodies (1st ed., without ad leaf); The Siege of Corinth (2nd ed.); Ode to Napoleon Buonaparte (12th ed.); Poems (2nd ed.); Manfred (2nd ed.); Beppo (7th ed.); and Childe Harold's Pilgrimage, Canto the Fourth (1st ed., 2nd issue).
Lord Byron (1788-1824), The Works (London: Printed for John Murray, 1814-1824). 2 of 12 volumes. Rebound with fore-edge paintings added.  Graphic Arts Collection 2014- in process
[left] T. Blood, (active 19th century) after Richard Westall (1765-1836), Lord Byron, 1814. Stipple engraving. Graphic Arts Collection GA 2005.02041