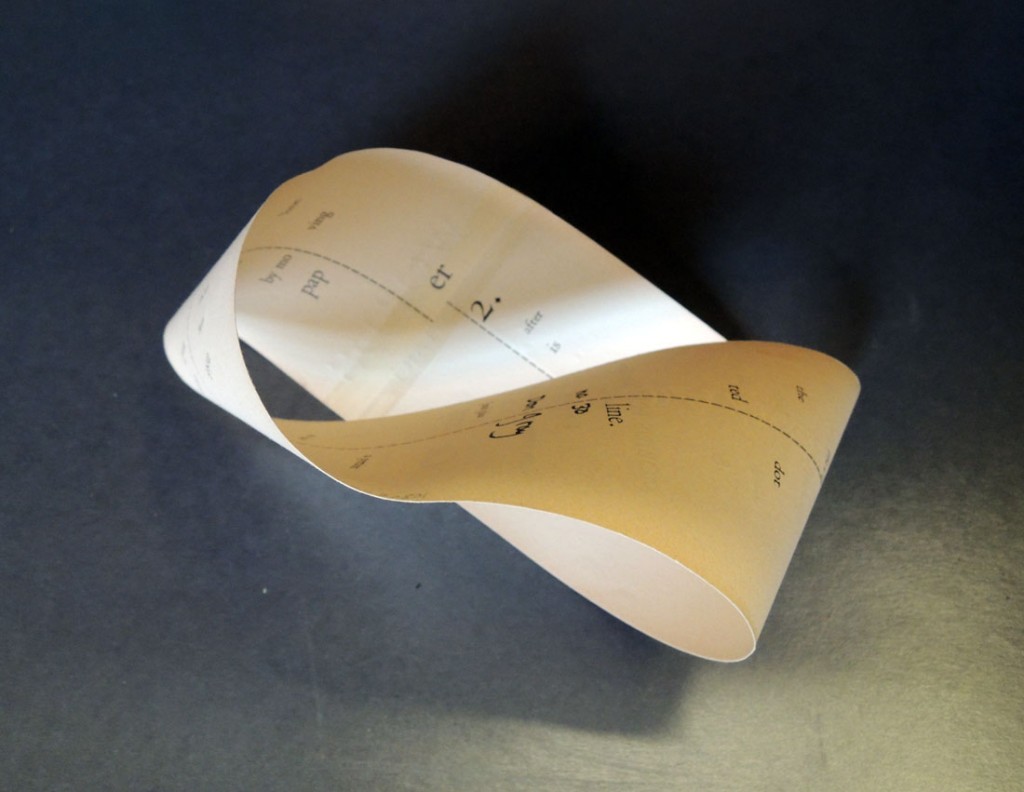 Born in Macon, Georgia, the poet and fine press printer Don Gray (194?-1999) moved to California after college. A motorcycle accident in 1965 resulted in the amputation of his right arm but this didn't stop him from learning to set type and print with only his left hand. Gray established the imprint of Twowindows Press in San Francisco in 1967 and began making letter press poetry books. When his family moved to Berkeley in the 1978, so did the press. To earn a living, Gray worked as a high school teacher, eventually becoming head of his English Department.
In 1969, he wrote and printed a strip of paper with a poem and twisted it into a Mobius strip, leaving instructions as to how to cut the loop once you acquired it. We have not yet cut our Mobius Poem:  Being a Four Dimensional Concrete Sculpture Happening, which sits happily in a clamshell box built by our book conservator at the time.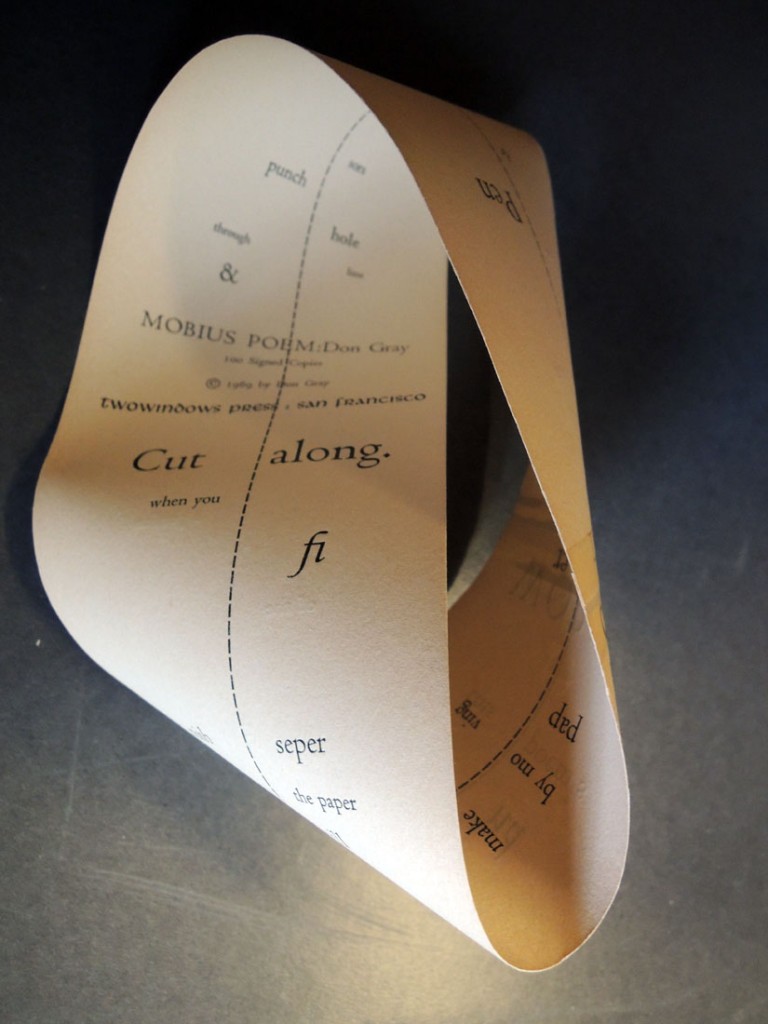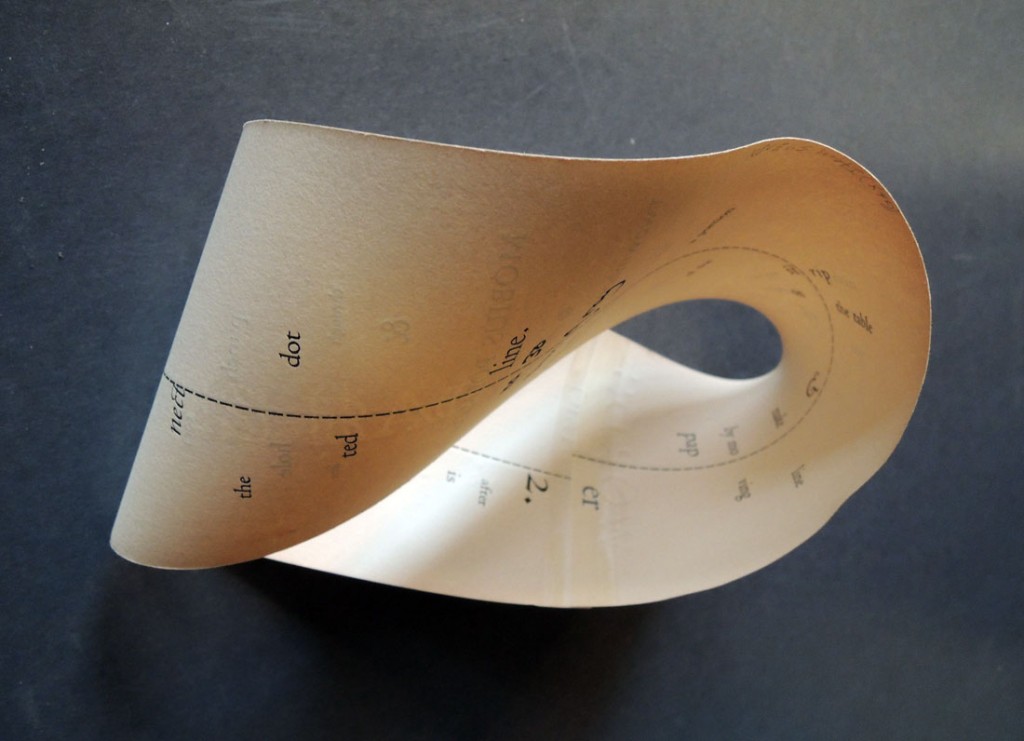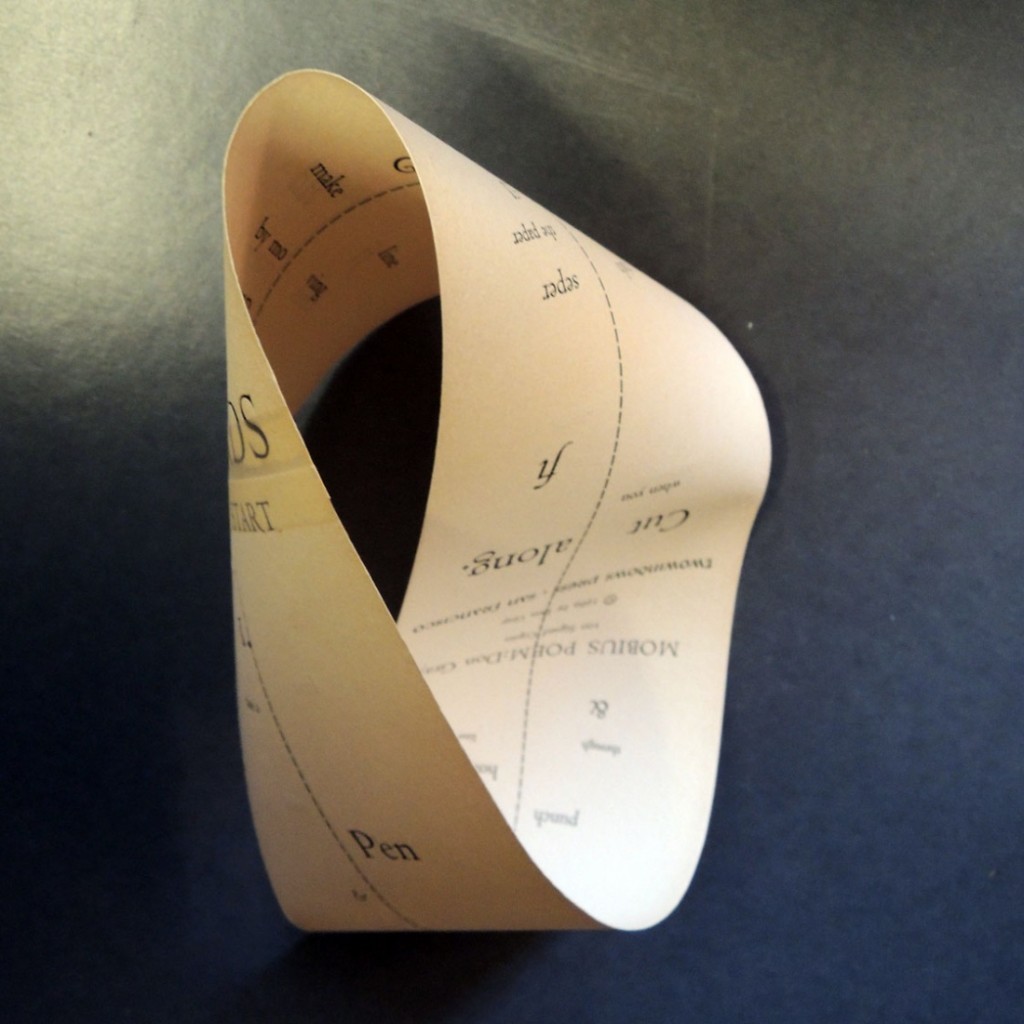 Don Gray (194?-1999), Mobius Poem (San Francisco: Twowindows Press, 1969). Series: Twowindows folio, 5. No. 30 of 100 signed copies. Graphic Arts Collection (GAX) 2010-0461N
Other books by Gray include Little Un's Book (1968); The Five Hours (1969); Dark Side of the Moon (1970); and The Saga of Sam & Martha (1978).