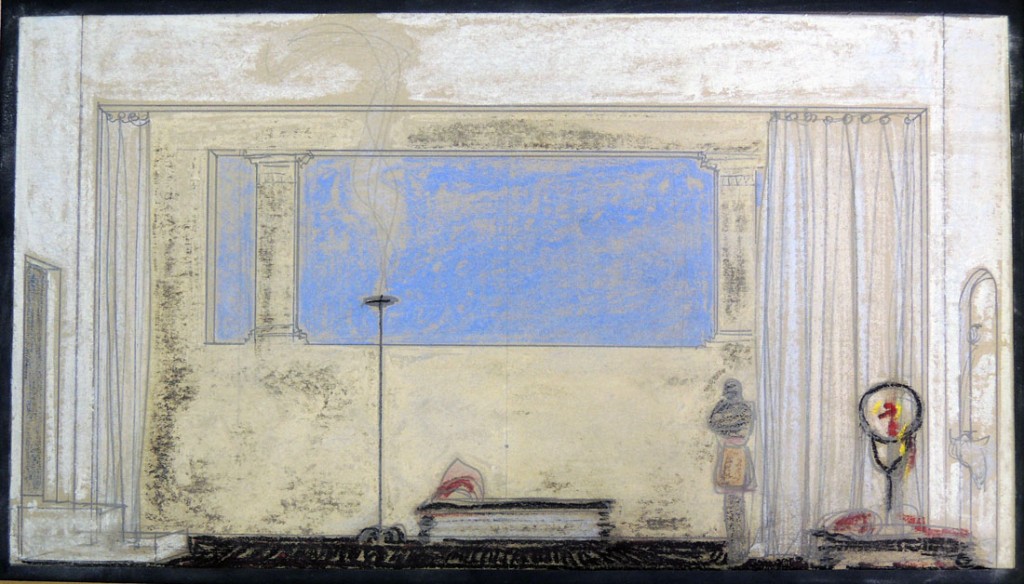 Buried below this pastel design is the inscription, "To Ridgely from Bobby, 1917." Bobby refers to Robert Edmond Jones (1887-1954), who was making a gift of his drawing to playwright Ridgely Torrence (1874-1950), The design is for their production of Simon the Cyrenian, one of three short plays that opened April 5, 1917 at New York's Garden Theater under the heading Three Plays for a Negro Theater. Jones not only designed but directed the three productions, which each featured all Black casts. As one of the first straight plays to feature Black actors exclusively, without melodrama or burlesque, this production is often cited as the beginning of the period we call the Harlem renaissance.



In anticipation of opening, Robert Benchley (1889-1945) published an article The New York Tribune, entitled "Can This Be the Native American Drama?" He went on to describe how Jones "heard of the three plays which Mrs. Emile Hapgood is to present, written for negroes and to be acted by negroes, he offered to design the scenery and costumes and to attend personally to the production. This will indicate the plane on which this new movement of the theatre is to be handled."
Following the April 5 opening, drama critic Heywood Broun (1888-1939) announced, "The performances were a triumph for the actors, for Mrs. Hapgood, the producer, and for Robert E. Jones, director and designer of sets and costumes."
W. E. B. Du Bois (1868-1963) transcribed the outpouring of critical review in The Crisis, beginning with poet Percy MacKaye's comment, "It is indeed an historic happening. Probably for the first time, in any comparable degree, both races are here brought together upon a plane utterly devoid of all racial antagonisms—a plane of art in which audiences and actors are happily peers, mutually cordial to each others' gifts of appreciation and interpretation."
Ridgely Torrence (1874-1950), Granny Maumee, The Rider of Dreams, Simon the Cyrenian; Plays for a Negro Theater (New York: Macmillan company, 1917). Rare Books (Ex) 3963.57.335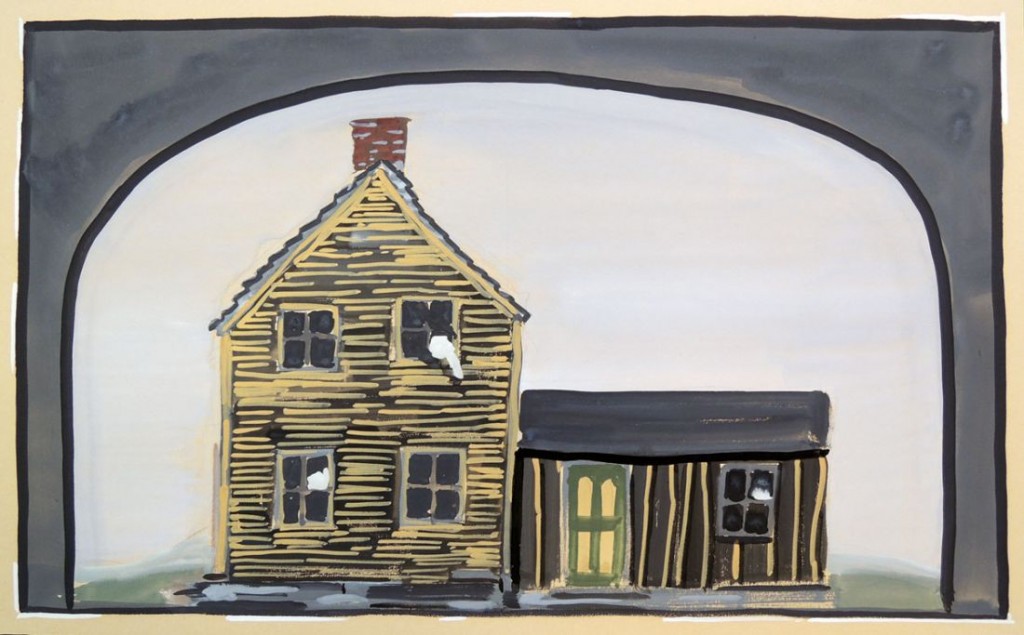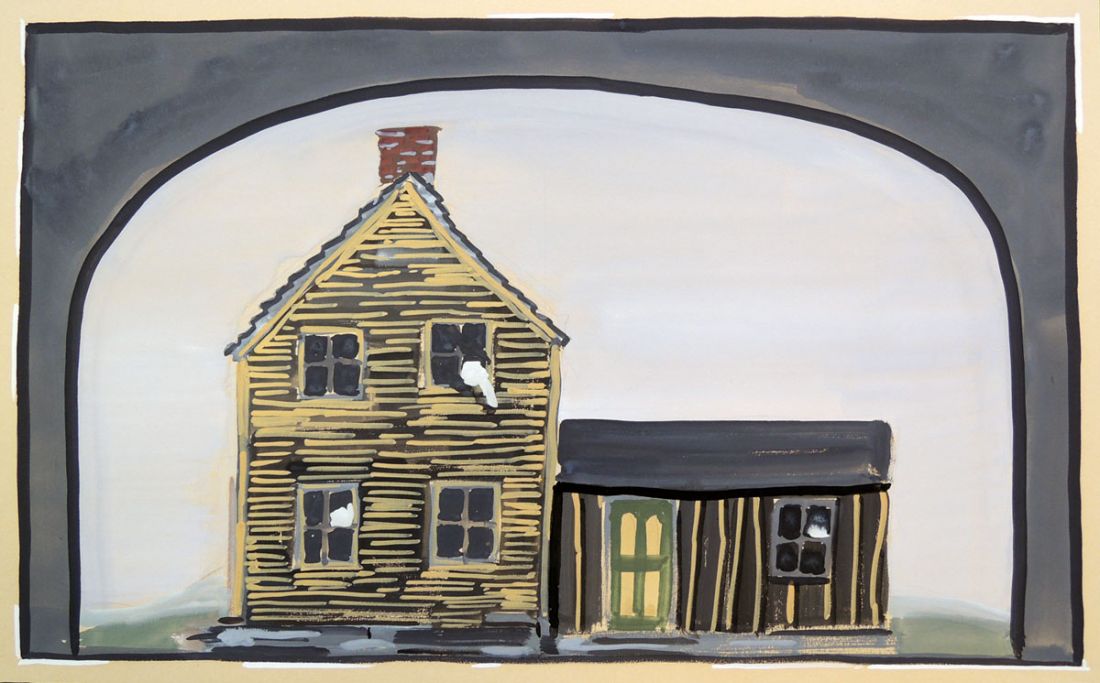 We also hold Jones' set design for the 1947 production of A Moon for the Misbegotten by Eugene O'Neill (1888-1953), one of many Jones designed for the Theater Guild of New York City.