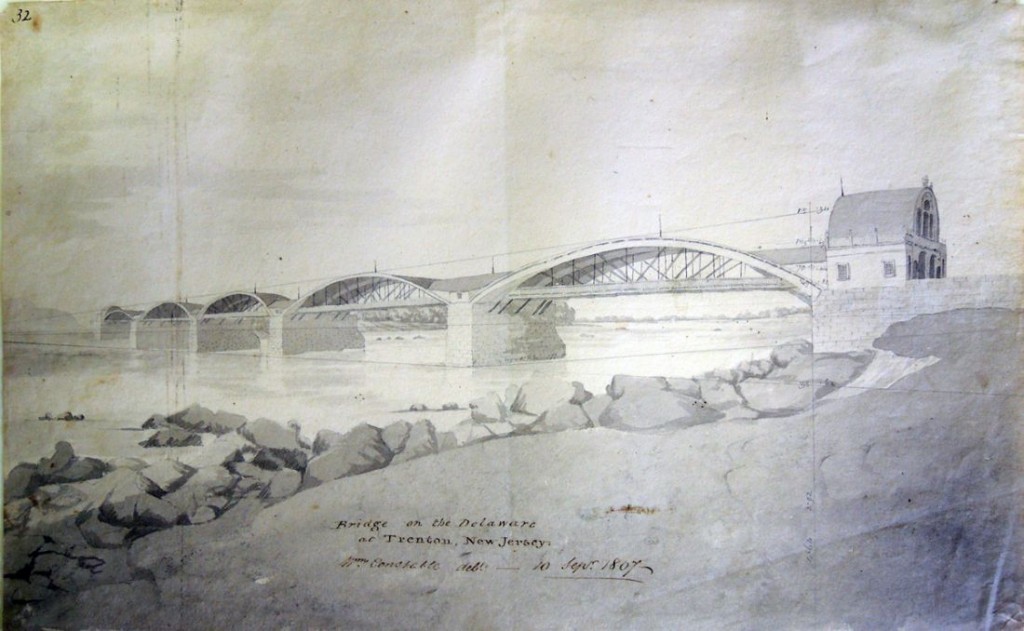 William Constable (1783-1861, active in the United States 1806-1808), Bridge on the Delaware at Trenton, New Jersey, September 10, 1807. Pencil and wash drawing. Gift of Leonard L. Milberg, Class of 1953. Graphic Arts Collection GC023
Twenty-three year old William Constable (1783-1861) arrived in the United States at the end of June 1806 and spent the summer sketching the waterfalls of New Jersey and New York. For the next two years, he and his brother Daniel traveled across the United States with a dog named Benjamin Franklin.
Constable kept a series of sketchbooks, recording the exact date and location that he painted. Thanks to this, we know he circled back to New Jersey the second year to create this view of the Trenton bridge, only in its second year of operation. The innovative structure was the first bridge across the Delaware and of particular interest to Constable, who returned to England to become a civil engineer and surveyor.
His career took a turn in 1841, when Constable taught himself to make daguerreotypes and opened the first photographic portrait studio in Brighton. To read more about his years in the United States, see Early topographical views of North America by William Constable (1783-1861) (New York, N.Y.: Wunderlich, 1984). Graphic Arts Collection (GA) 2004-0712N
Constable also created the view below of the Mill at Parkman Town, on the Head Water of Grand River in 1806.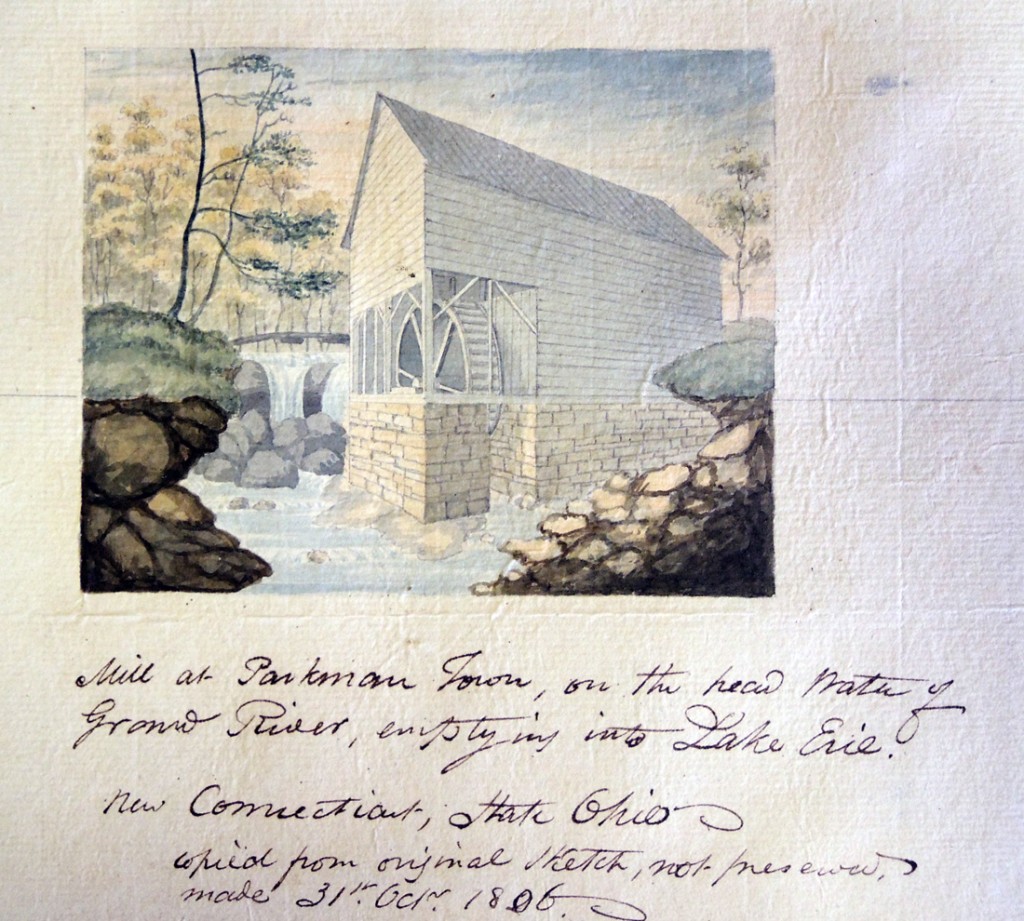 William Constable (1783-1861), Mill at Parkman Town on the Headwater of Grand River Emptying into Lake Erie-New Connecticut State Ohio, October 31, 1806. Watercolor. Gift of Leonard L. Milberg, Class of 1953. Graphic Arts Collection GC023