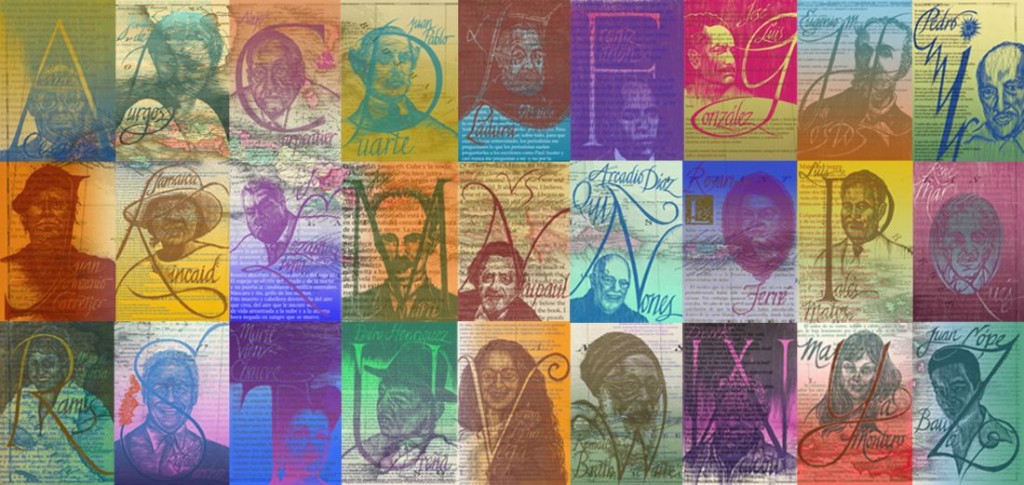 Posted with thanks to Fernando Acosta Rodriguez, Librarian for Latin American Studies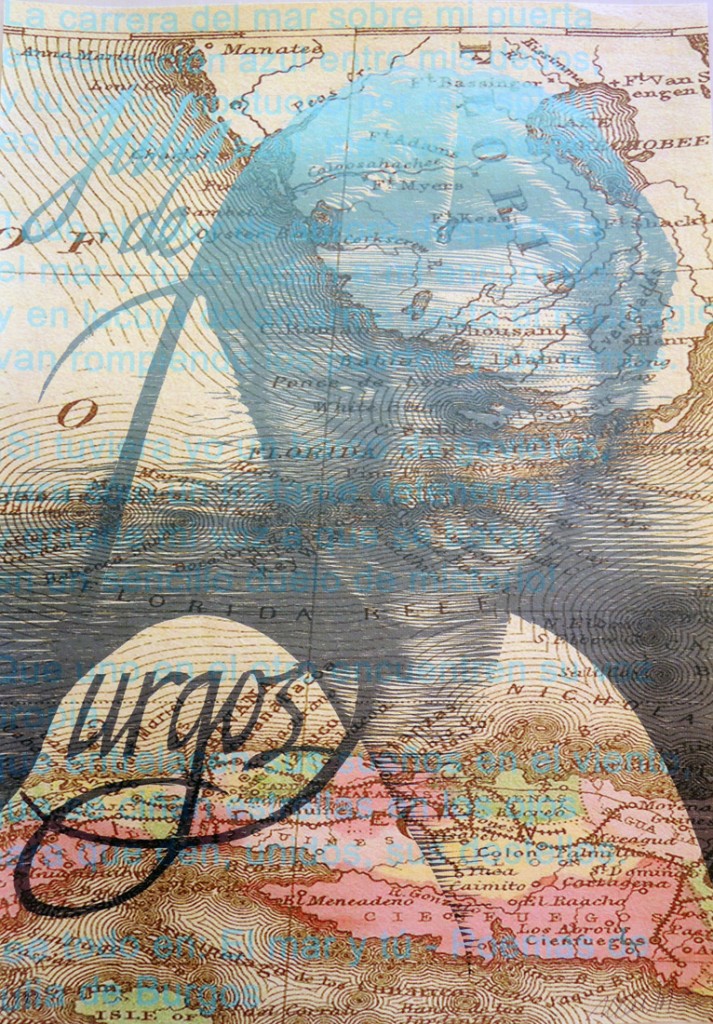 Princeton's Graphic Arts Collection is delighted to announce that it has acquired the first copy of Puerto Rican graphic artist Antonio Martorell's most recent work, Las Antillas Letradas.  Combining to create a massive map of the Antilles when placed in alphabetical order, the 27 prints in the portfolio juxtapose digital prints originating in a 19th century map, texts of the selected authors in their original languages, and woodcuts of the letters of the alphabet and the corresponding names and faces of the letrados or lettered authors.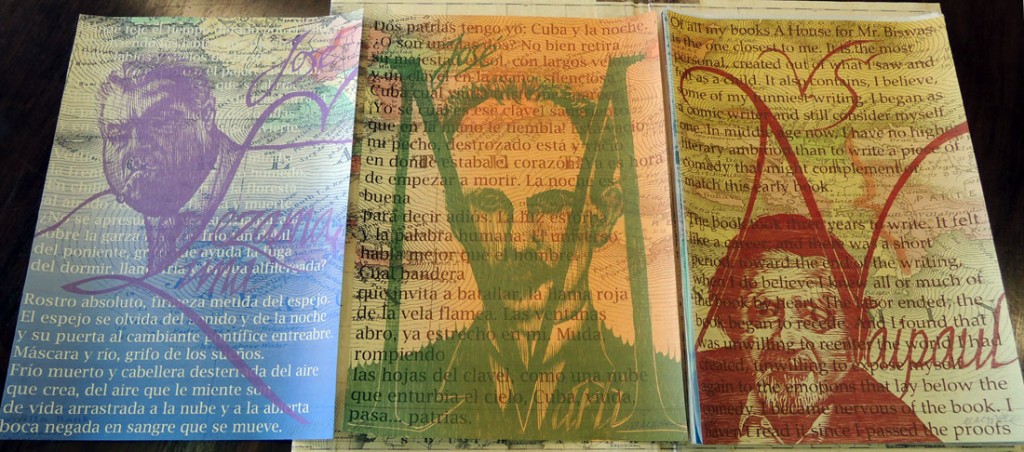 "Our islands spread over the Caribbean Sea as a deck of cards fanned out on a game table.  Perilous is our order, and an alphabet pretending to be literary does not have to obey in its creation the rules of dictionary or compass. 
The increasingly stingy Spanish alphabet, dispensing with the beloved "Chs" and "Lls", has hindered an already tormenting and exclusionary selection, forcing me to unravel names and surnames in order to find the nearly drowned letter and rescue it from the wreck of oblivion.  I have dared to transform an X into a W in an effort to include voices from the main literary languages of our islands, Spanish, English and French.
In its elaboration, the map of the Antilles configured itself as echo of a colorful patchwork quilt or of nautical pennants crossing land and sea borders without visa or passport.  Anchored on words, provoking images, echoes of dreams and nightmares, our letters are not so different from our islands, subject to hurricanes and earthquakes, to invasions and exiles, saved from capsizing by their irrepressible will to be and to make." –Antonio Martorell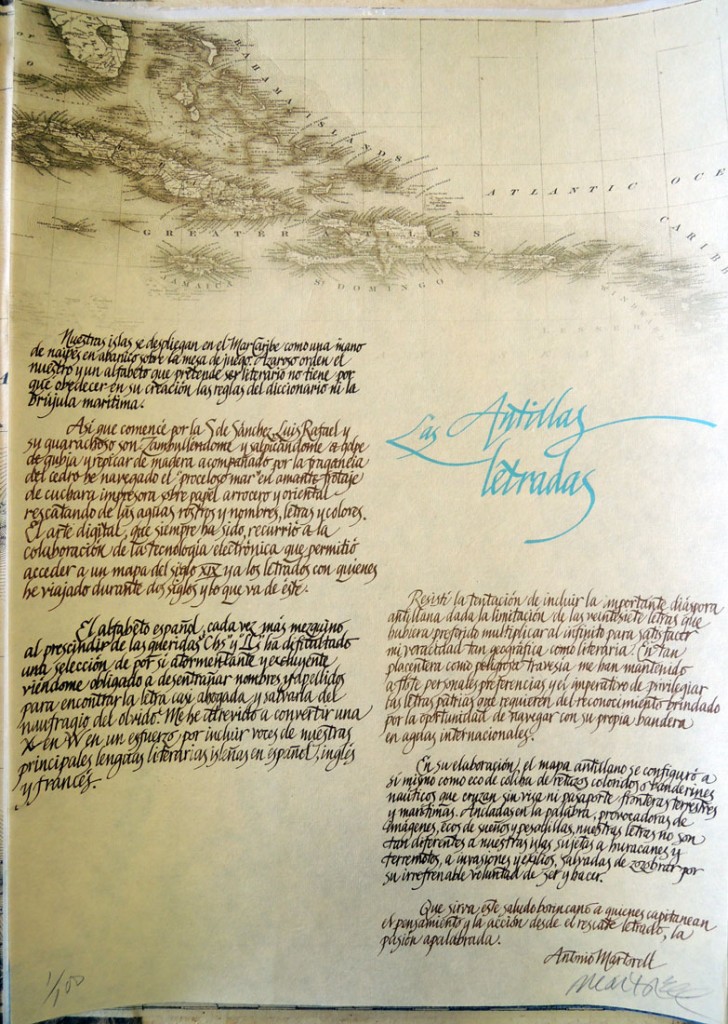 Las Antillas Letradas was printed in 2014 on Okawara paper in a Hewlett Packard printer at the Playa de Ponce Workshop in Puerto Rico with the assistance of Milton Ramírez.  The edition consists of 100 numbered copies signed by Antonio Martorell.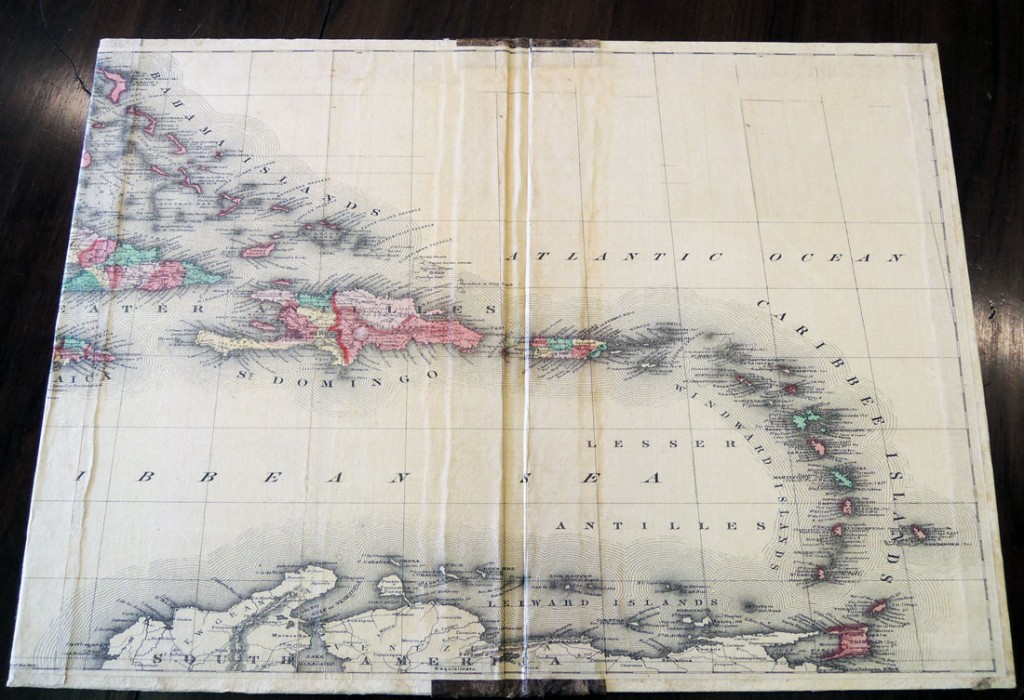 Antonio Martorell, Las Antillas Letradas, 2014. 27 multi-media prints. Copy 1/100. Graphic Arts Collection GAX2014- in process. Purchased with funds provided by the Program in Latin American Studies.