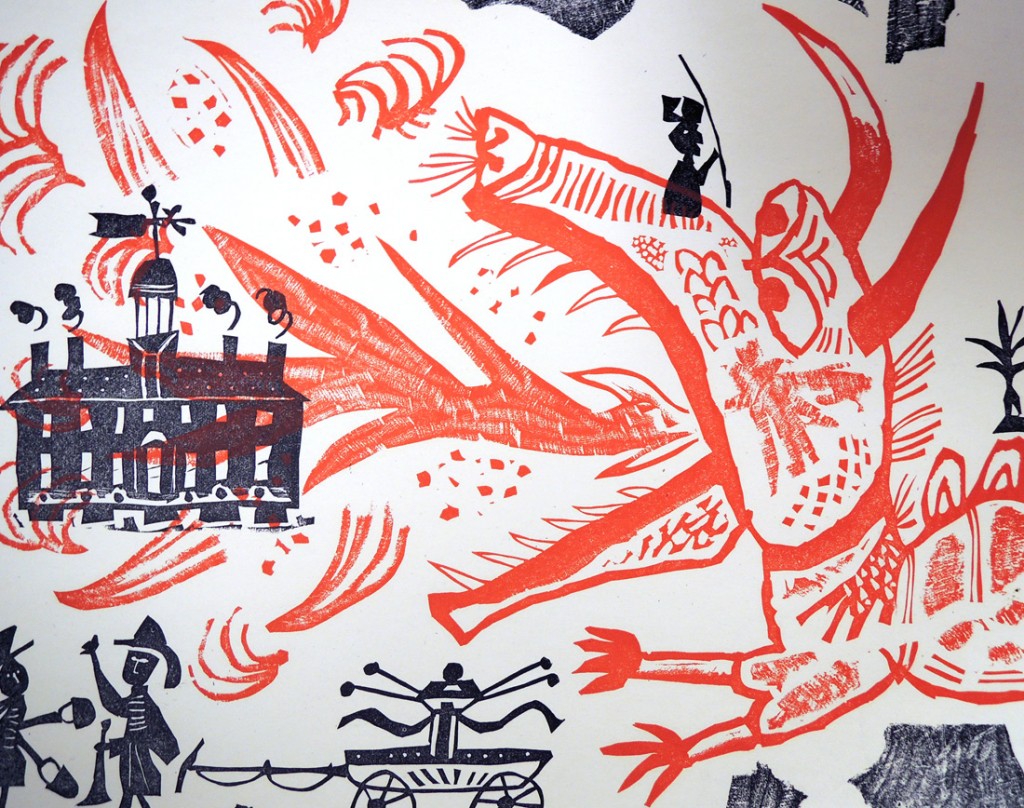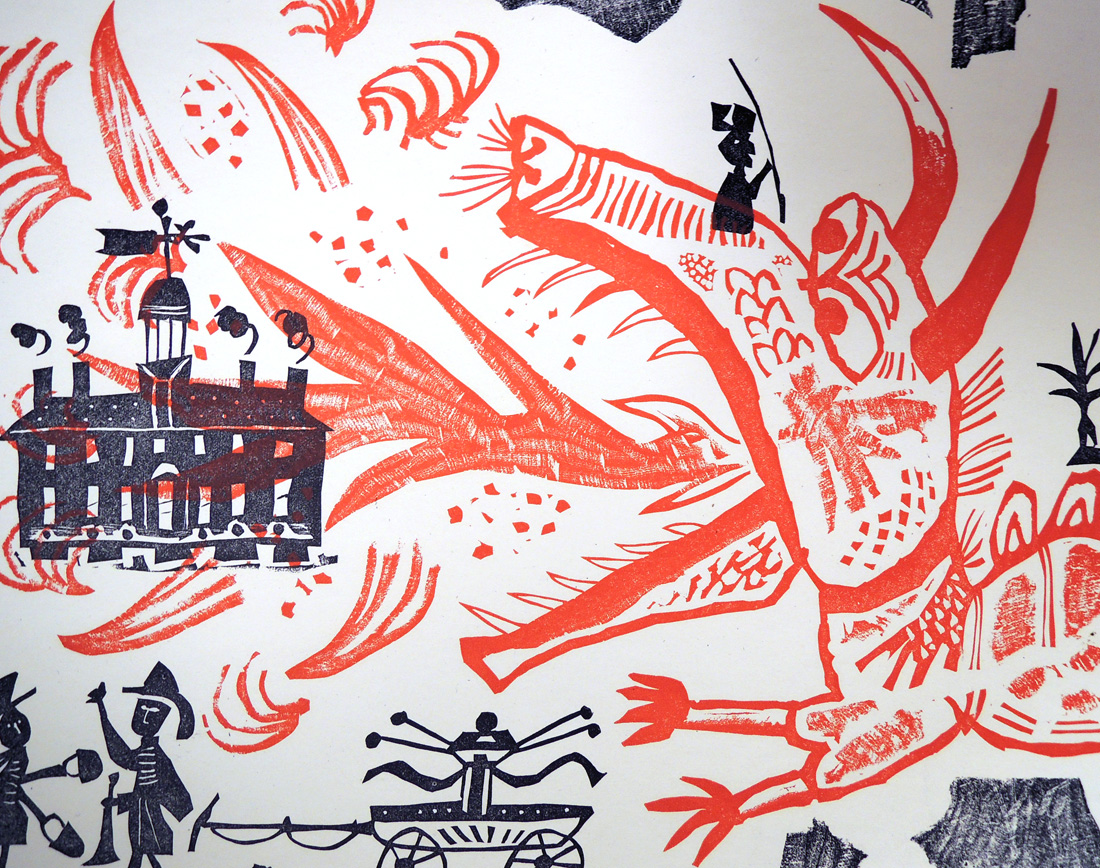 We received a question this morning concerning the history of Princeton University and our seminal building Nassau Hall. "Do we have a picture of Nassau Hall burning down?
"http://www.princeton.edu/mudd/news/faq/topics/nassau.shtml Mudd Library posted a long history of the building and its many disasters over the years. Even the second fire in March 1855 was still somewhat early for photojournalists and there were no painters or engravers on the scene.
The one image we have documenting the fire of 1802, was created by Joseph Low (1911-2007) through his relationship with the Graphic Arts Collection. Low was invited to Princeton in 1952 by then curator Gillett Griffin to give a demonstration in linoleum block and stencil printing. In 1958, Low was invited back to exhibit his new print "The Burning of Nassau Hall in 1802," in the main lobby of Firestone Library.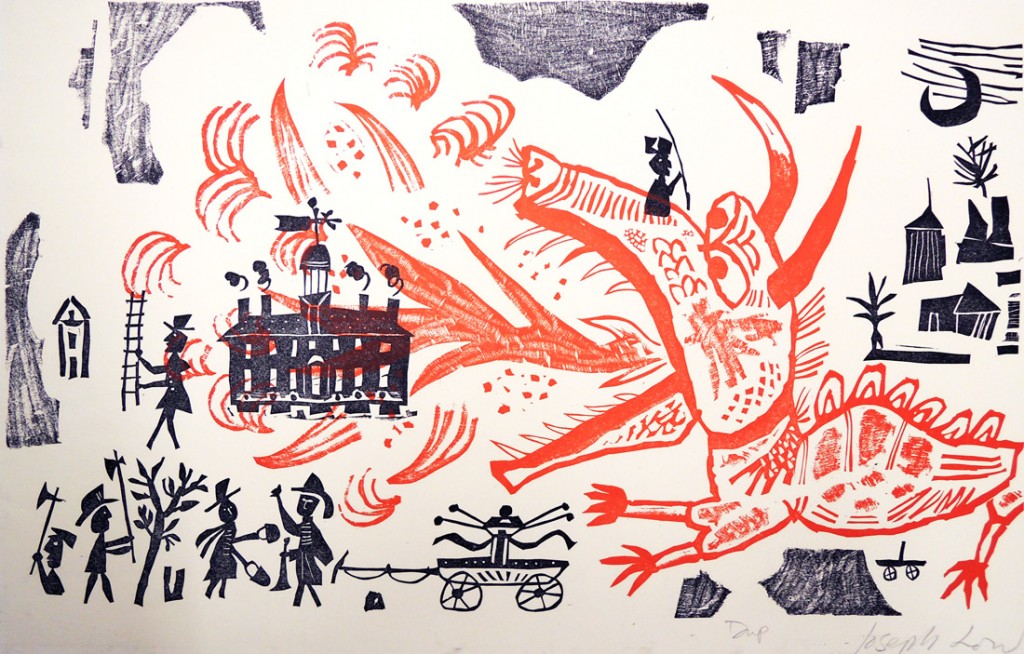 Joseph Low (1911-2007), Burning of Nassau Hall, 1802. No date [1958]. Woodcut. Graphic Arts Collection GA 2007.01750.
A well-known children's book illustrator, Joseph Low might be remembered best for his wonderful New Yorker magazine covers, the first of which appeared in 1940. For Low's obituary Steven Heller wrote, "Using wild pen gestures he created glyphlike characters meant for both adult and child that were both sophisticated and accessible." One can perhaps see the influence of his teacher at the Art Students League, George Grosz.
In 1960 Low established his own private press, Eden Hill Press in Newtown, Conn., named after the road on which he lived and our library holds many illustrated editions by Low. Low's print has often been listed incorrectly as a commission by the Princeton Print Club. Here are a few of the commissions, which stopped in 1952.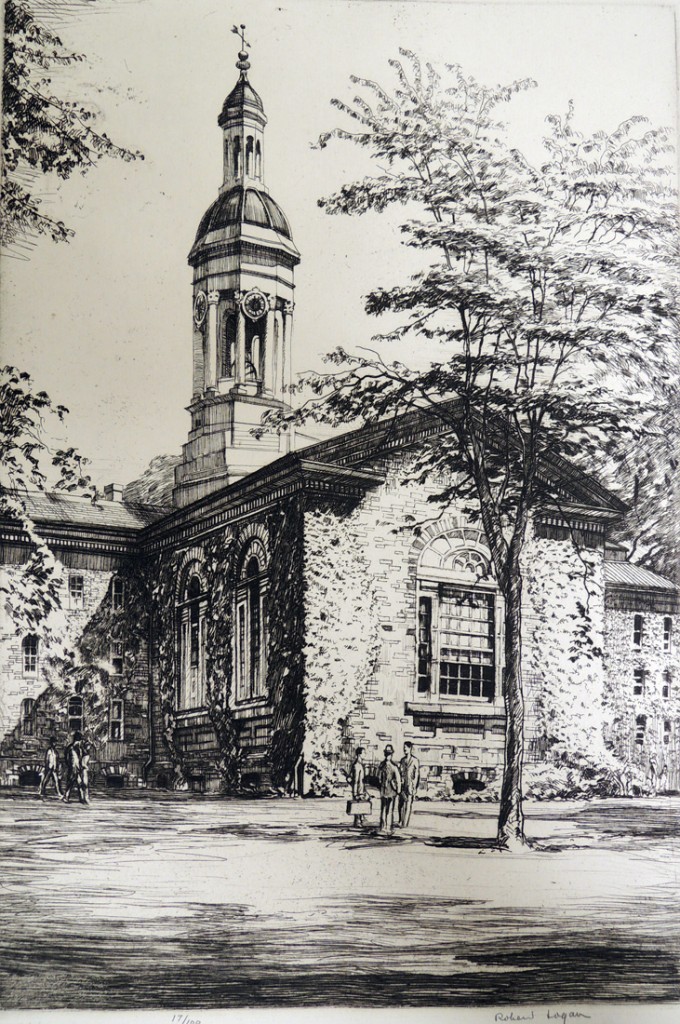 Robert Fulton Logan (1889-1959), Nassau Hall, Princeton, no date [ca.1944].
Etching. Graphic Arts Collection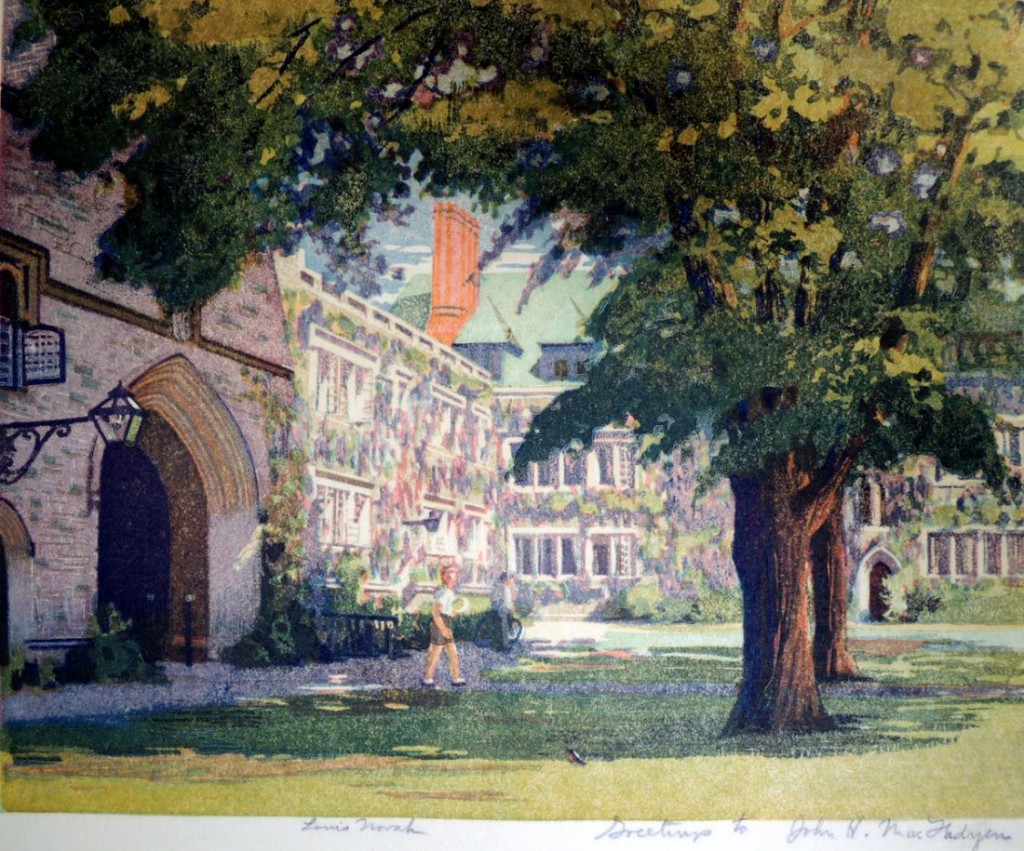 Louis L. Novak (1903-1988), Joline-Campbell Hall from Blair Court, 1943. Linocut. Graphic Arts Collection GA 2007.02141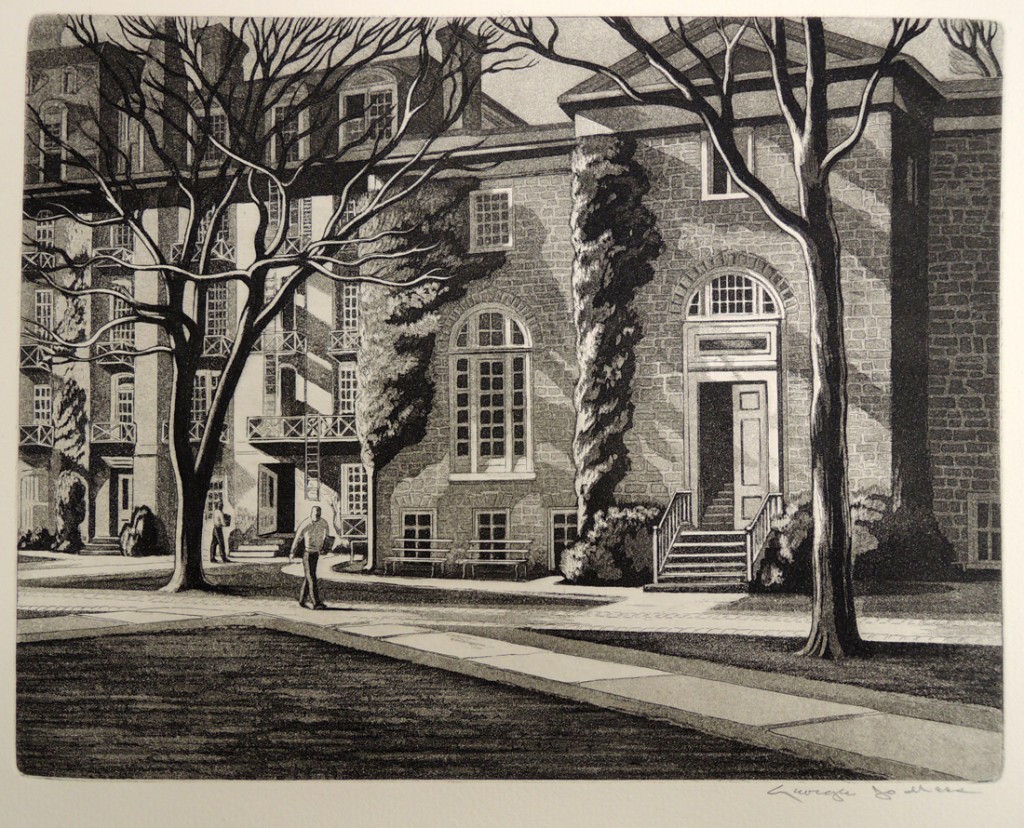 George Joseph Mess (1898-1962), Stanhope & Reunion, 1946. Aquatint. Seventh annual print issued by the Princeton Print Club.  Graphic arts Collection GA 2007.01883.