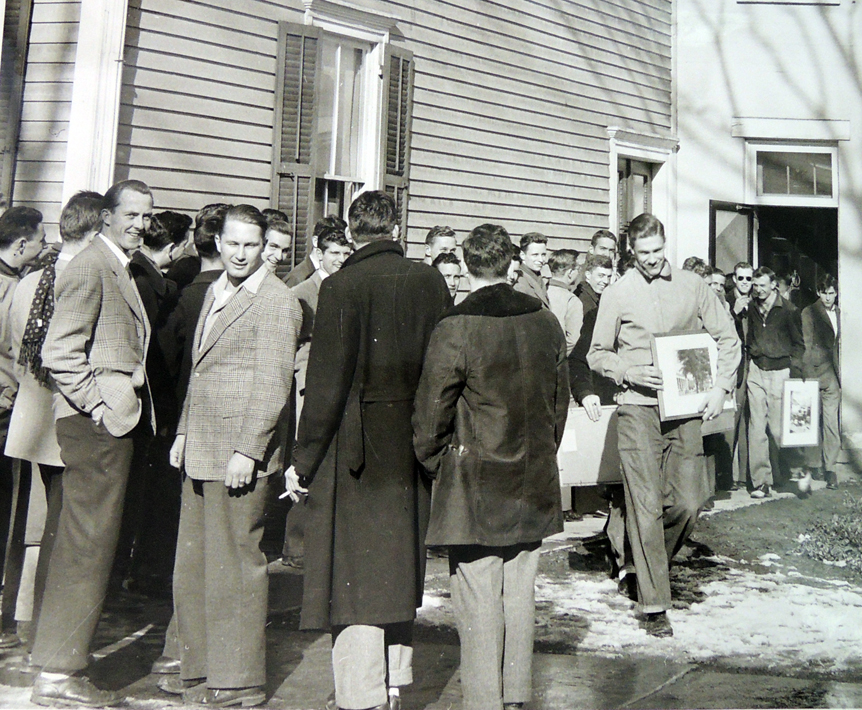 "Lending Day" at the Princeton Print Club was an semi-annual ritual on campus throughout the 1940s and well into the 1950s. As a reporter for the Princeton Alumni Weekly noted, these young men are "continuing a six-year custom that has caught the fancy of the undergraduate body." Each fall and spring, the Princeton Print Club staged its lending day and in 1946 "a record crowd queued up outside 36 University Place to choose from the group of 400 contemporary American originals made available. Each man was entitled to select one framed print to decorate his room for the remainder of the term. No charge or deposit fee is required, and in the six years since the program was instituted not a single print has been lost."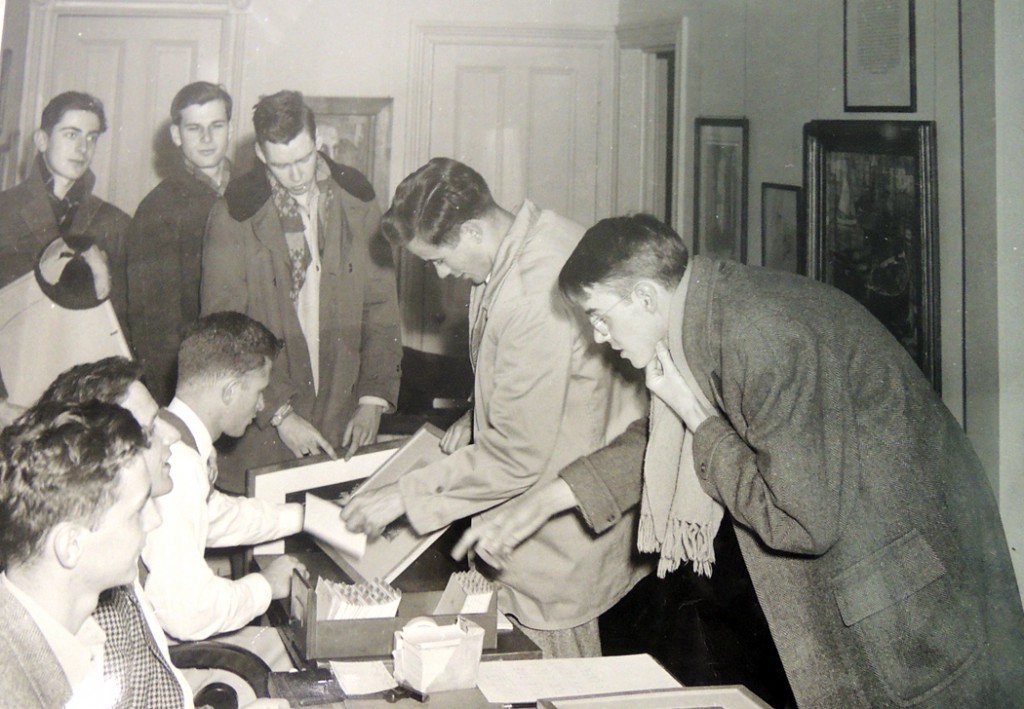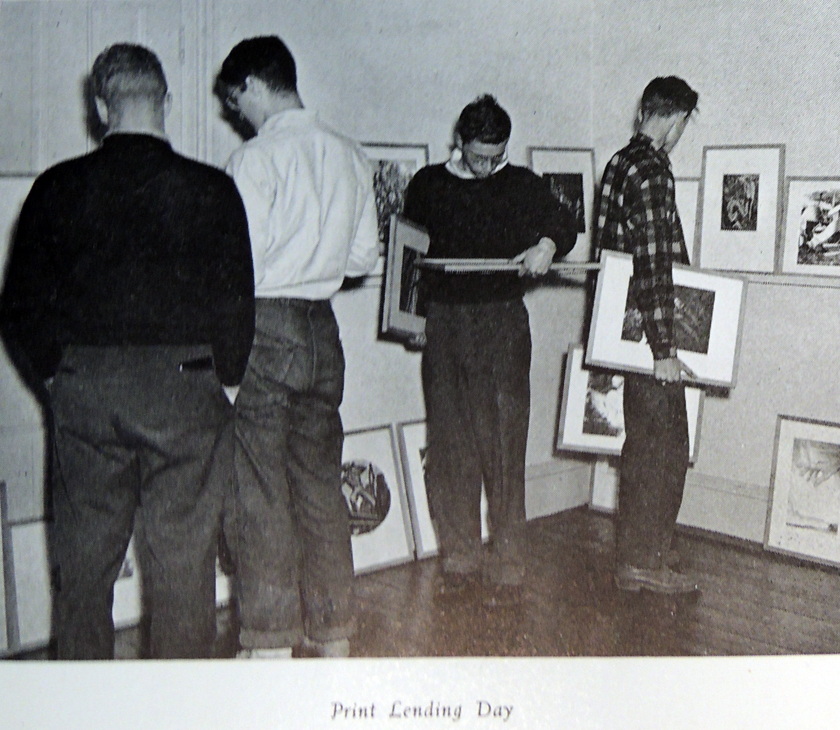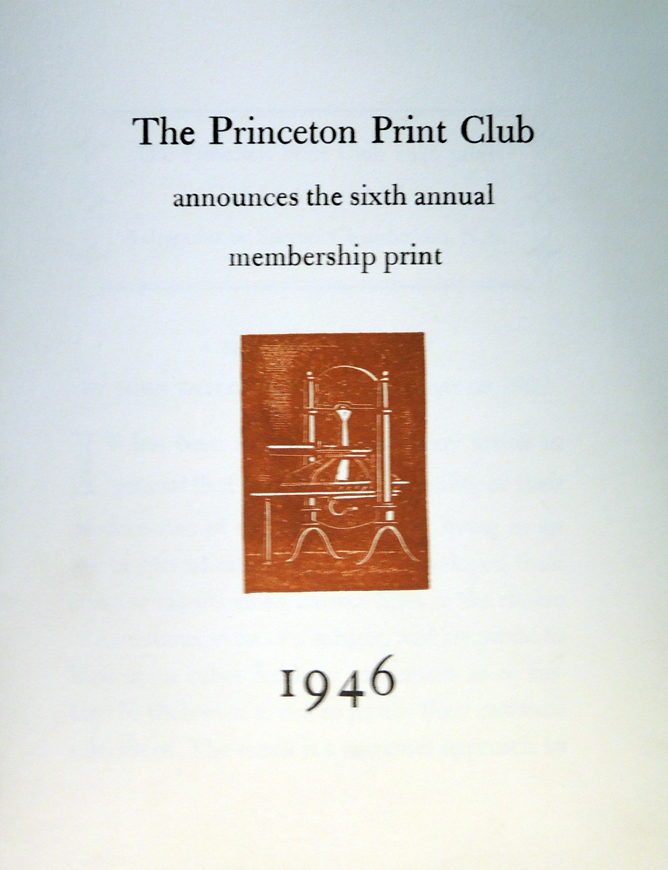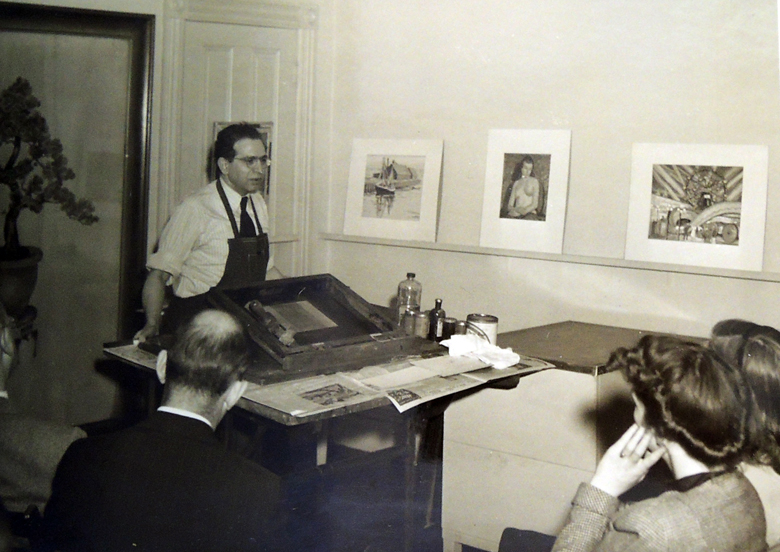 The Club sponsored exhibition, lectures, and demonstrations. Above, Harry Shokler, president of the National Serigraph Society, demonstrated the correct technique to a group of students and faculty (and wives?). Below, John Taylor Arms showed the group how to make an etching.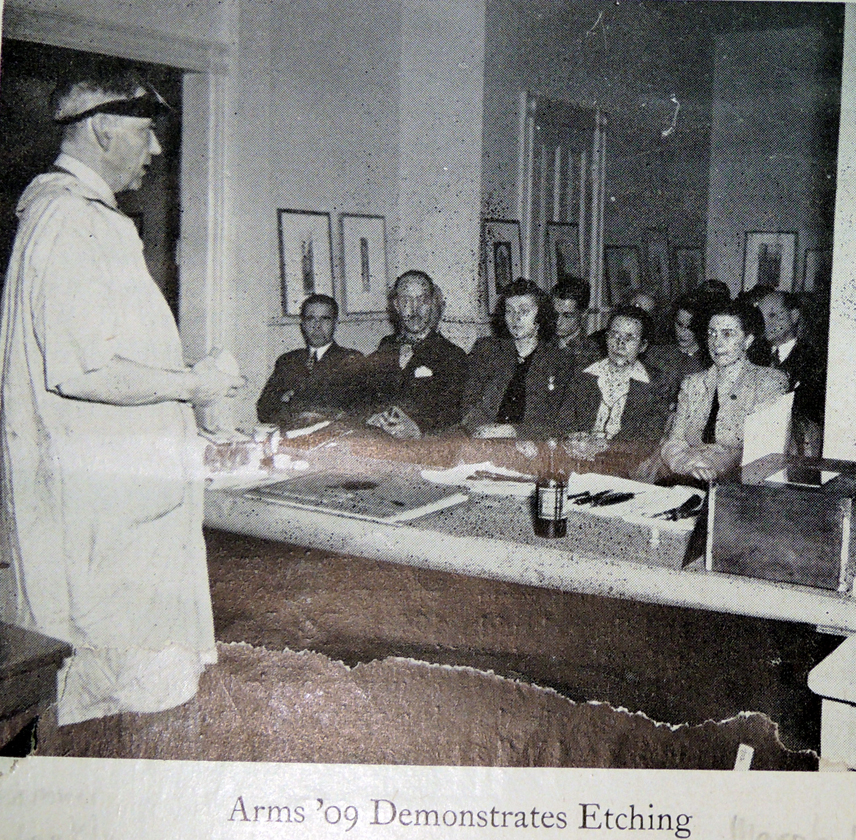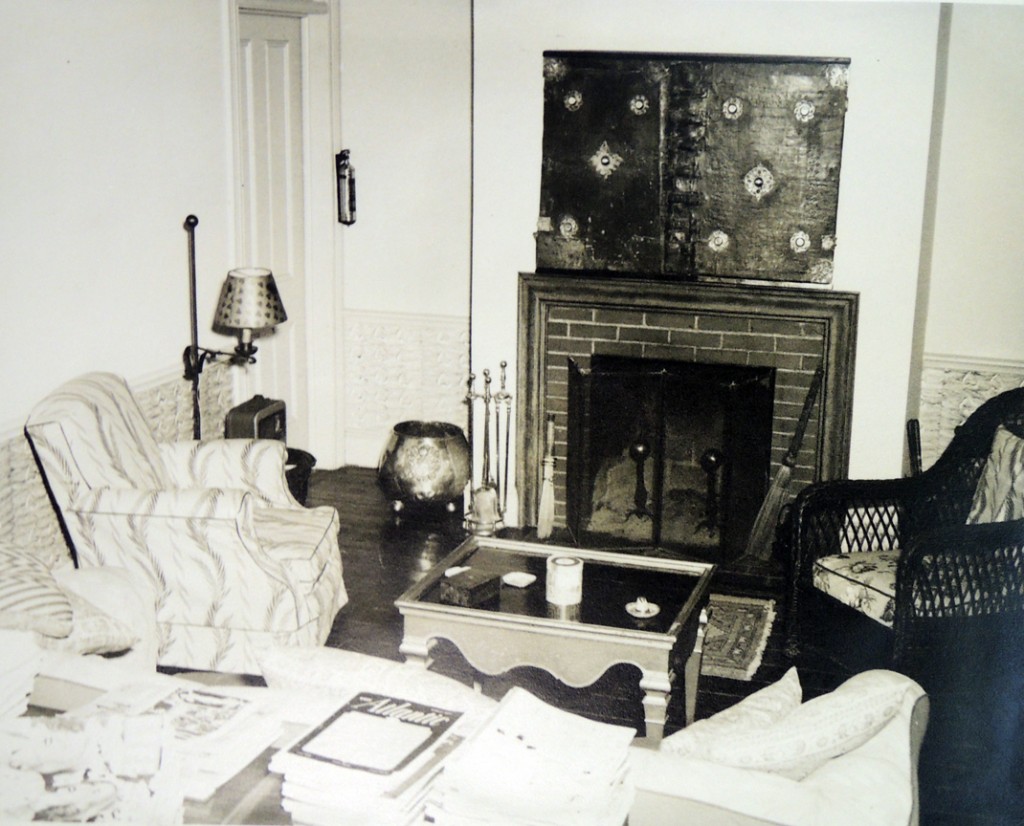 Once or twice a week evening seminars were held at 36 University Place, where exhibitions were also mounted by the student members. Note the book binding over the fireplace.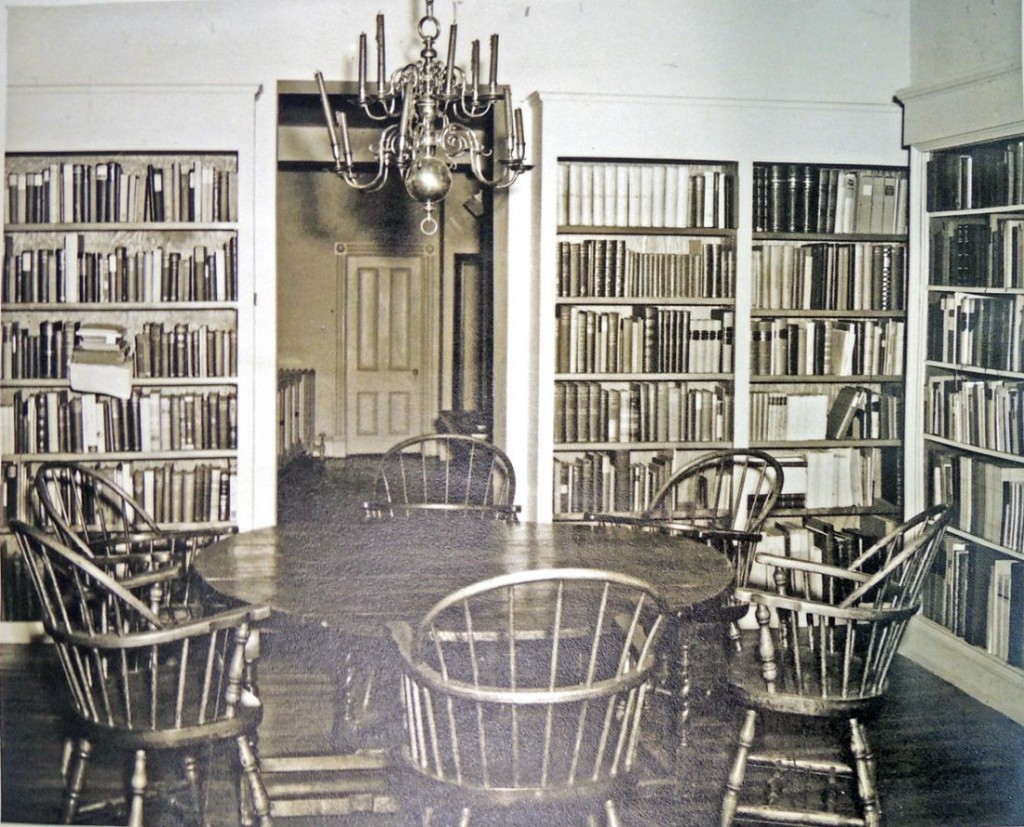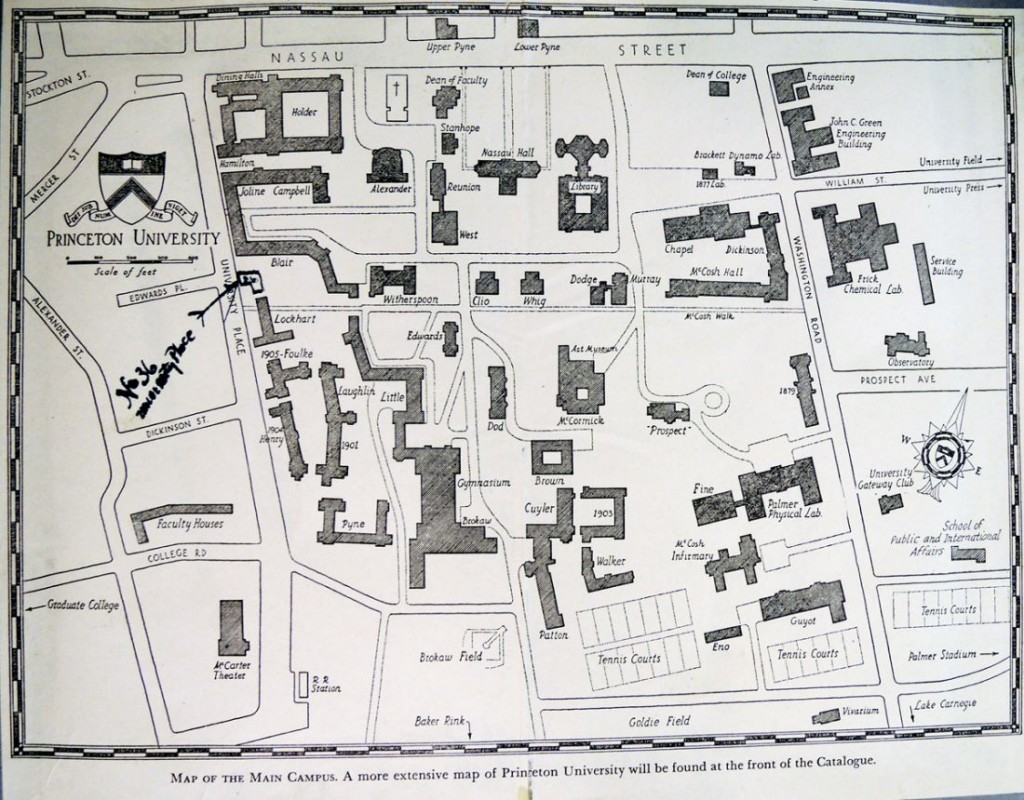 ****************************************************************************
The 75th anniversary of the Princeton Print Club is coming soon. Do you remember the organization or did your father participate? We are collecting reminiscences and comments either below or at jmellby@princeton.edu. Thank you.