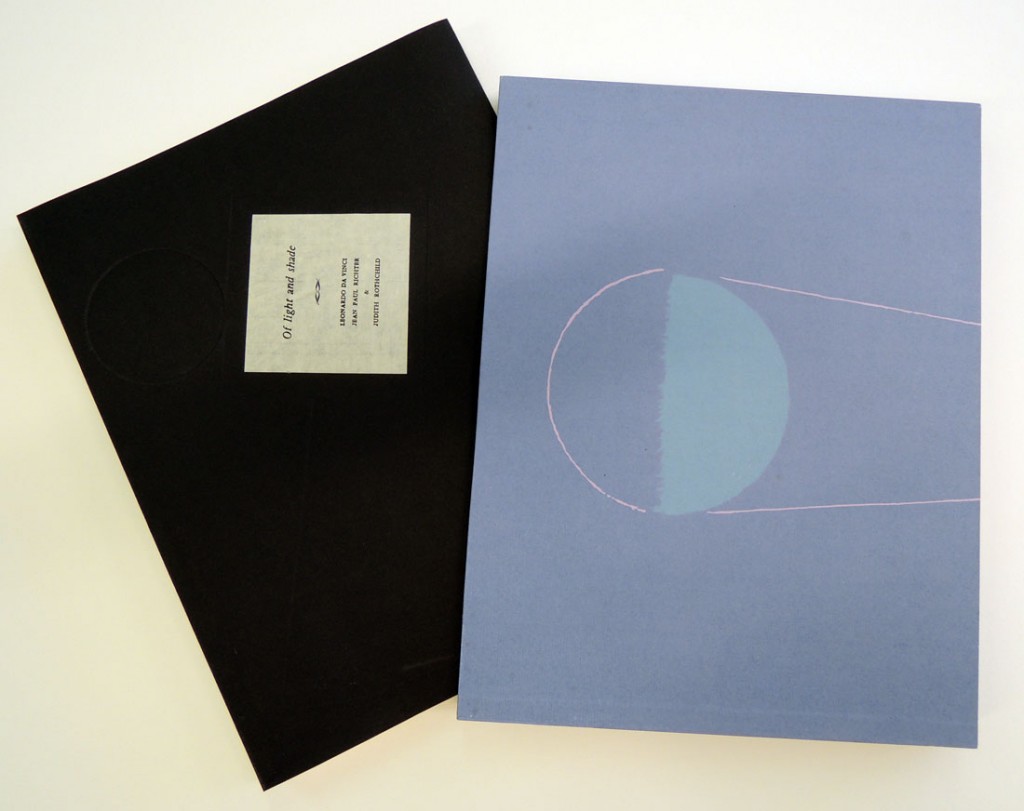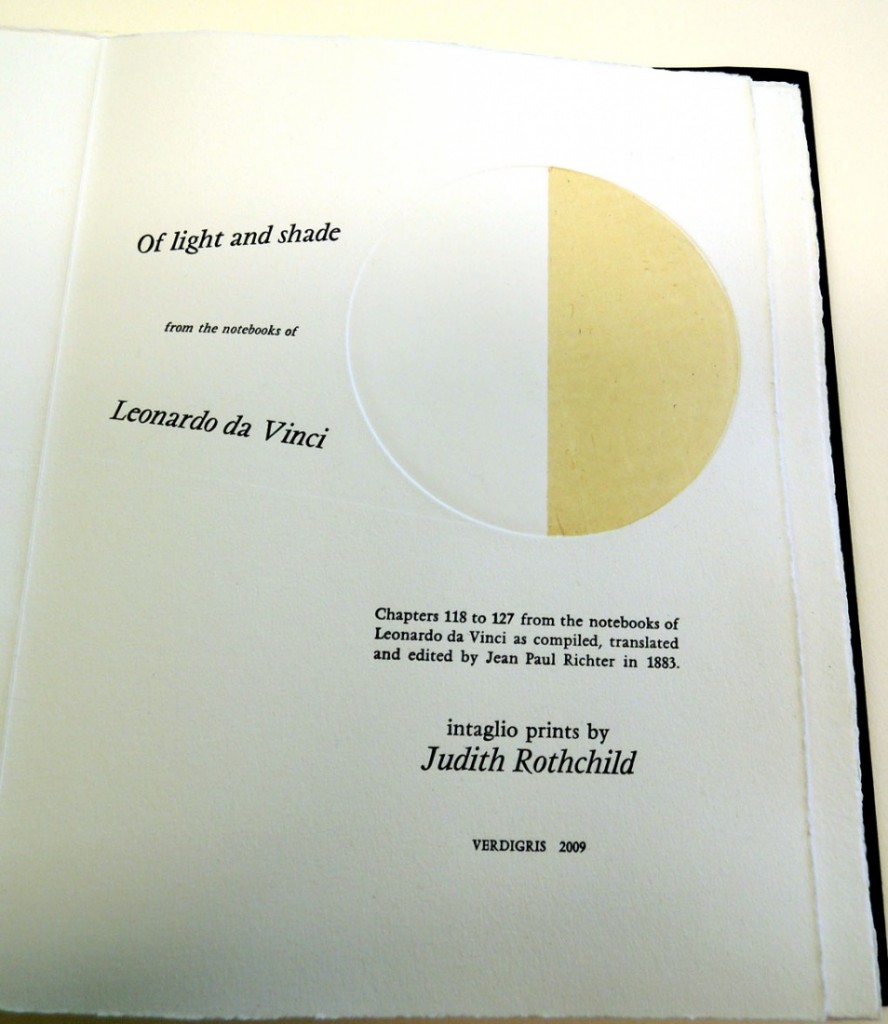 A specialist on the art of Leonardo, Jean Paul Richter (1847-1937) completed a translation and examination of the artist's notebooks entitled Literary Works of Leonardo in 1883. Chapter 3 of volume 1 presents six books on the effects of light and shade, which are now available in full text online (III. Six Books on Light and Shade).
In response to these chapters, the contemporary artist Judith Rothchild created six intaglio prints, using mezzotint with rocker, roulette and, dry point additions. These were matched with text set by Mark Lintott in Vendome Romain and printed by him on an Albion press. Lintott bound the entire set in wrappers and a slipcase covered with handmade papers screenprinted by Rothchild.
Leonardo da Vinci, Of Light and Shade from the Notebooks of Leonardo da Vinci…as compiled, translated, and edited by Jean Paul Richter. Intaglio prints by Judith Rothchild ([Octon, France]: Verdigris Press, 2009). Copy 9 of 15. Graphic Arts Collection GAX 2014- in process.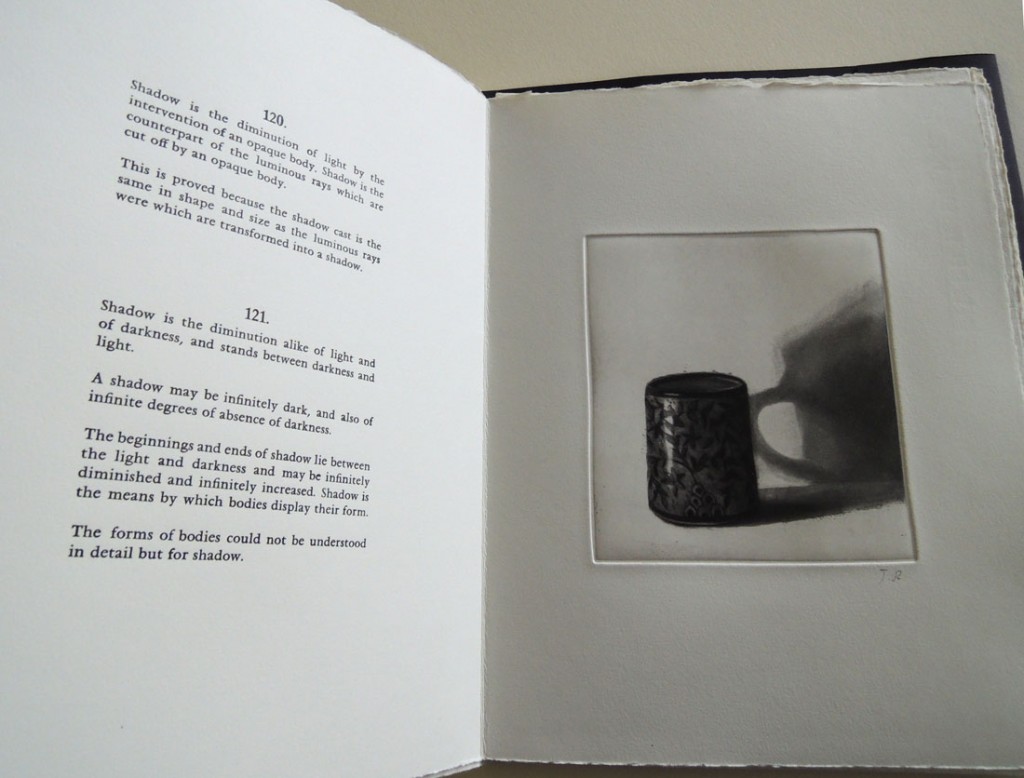 118. Of Light. "The lights which may illuminate opaque bodies are of four kinds. These are: diffused light as that of the atmosphere, within our horizon. And Direct, as that of the sun, or of a window or door or other opening. The third is Reflected light; and there is a fourth, which is that which passes through [semi] transparent bodies, as linen or paper or the like, but not transparent like glass, or crystal, or other diaphanous bodies, which produce the same effect as though nothing intervened between the shaded object and the light that falls upon it; and this we will discuss fully in our discourse." http://www.sacred-texts.com/aor/dv/
Leonardo da Vinci (1452-1519), The Literary Works of Leonardo da Vinci, compiled and edited from the original manuscripts, by Jean Paul Richter … (London: S. Low, Marston, Searle & Rivington, 1883). Marquand Library Oversize ND1130 .L56q