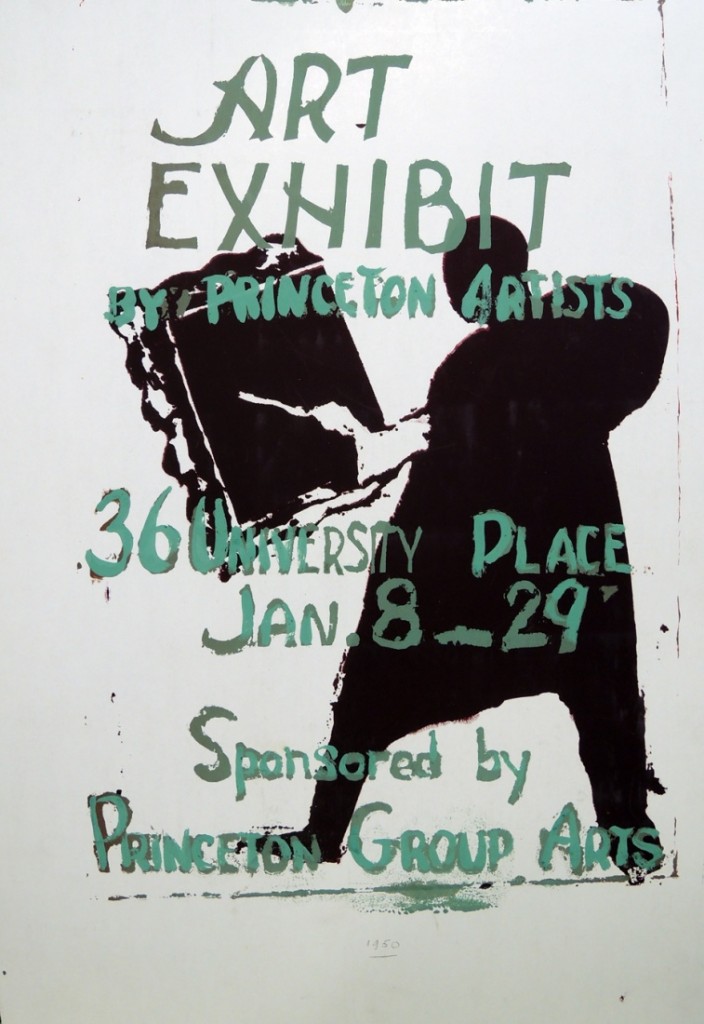 In 1946, a group of Princeton University professors along with members of the Jewish and Quaker communities decided to form a racially and religiously integrated arts organization that would serve the cultural needs of Princeton. They called it Princeton Group Arts and in January 1947, Rex Goreleigh (1902-1986) became its first director. Sadly the organization closed after only eight years.
"Rex Goreleigh was a talented artist with a social conscience," wrote Jorden Hillier, journalist for The Crisis. "For almost 40 years, he made and taught art in Princeton, first as Executive Director of Princeton Group Arts … and subsequently through his own Studio-on-the-Canal. … In 1933, while waiting on Mexican muralist Diego Rivera, then working on his controversial frescoes in Rockefeller Center, Goreleigh was invited by the artist to watch him work.  It was an experience he would later say 'put him on the road to becoming an artist.'" (The Crisis 58, no 1, Jan 1951)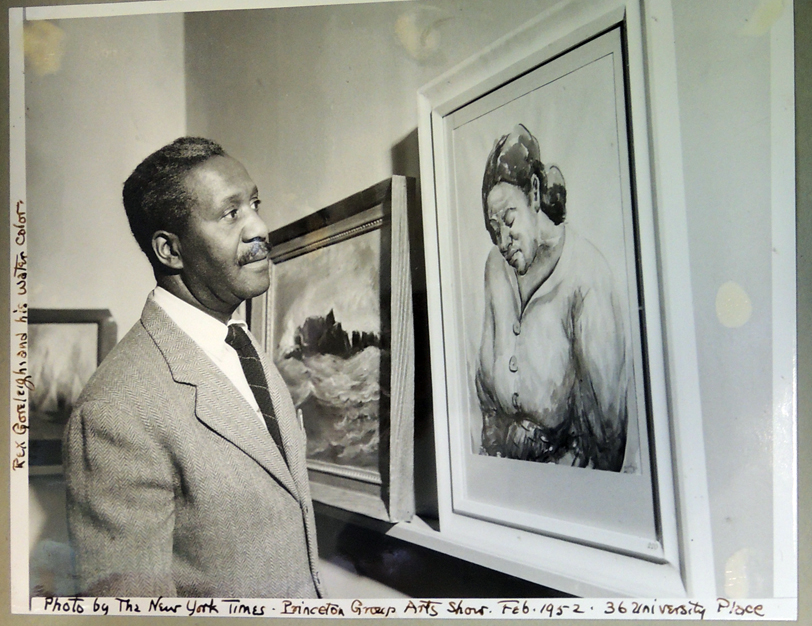 Soon after Goreleigh came to Princeton, Elmer Adler (1884-1962) and the all-white, all-male students of the Princeton Print Club, housed at 36 University Place, offered him one of their galleries for what would become annual exhibitions by the racially and sexually integrated Princeton Group Arts.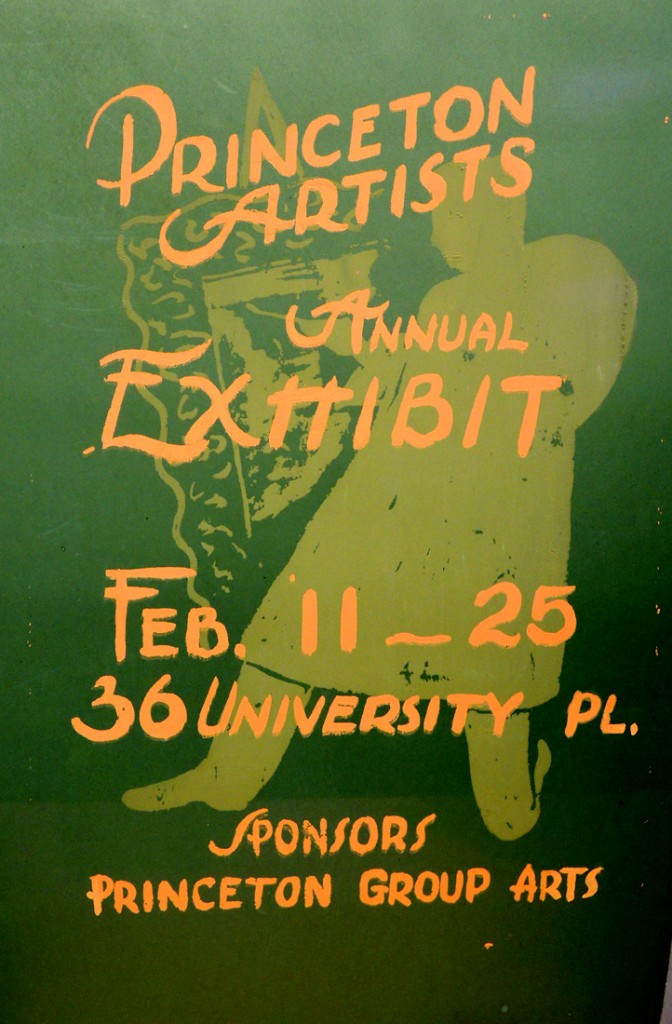 The first show, entitled Exhibition of Painting and Sculpture. Work of Instructors of Princeton Group Arts Program, was held in January 1948, sponsored by the Princeton Print Club. Alden Wicks, Peter Cook, Rex Goreleigh, Joseph Brown, Eileen Hamilton, and Mr. and Mrs. H. Lester Cooke were among the artists whose work was shown. To open the exhibition, Adler arranged a tea for Goreleigh and the other artists, together with his students. The novelist, screenwriter, and feminist Ida Alexa Ross Wylie (1885-1959), who lived in nearby Skillman, New Jersey, was invited to give a talk focusing on the need for community participation in the arts.
In February of 1949, the second annual exhibition held at the Princeton Print Club included the work of Margot Einstein (wife of Albert Einstein), Janet T. Rogers, Francis Adams Comstock, Andre Girard, and many others. Posters for these exhibitions were serigraphs, each printed by hand. Several are preserved in the scrapbooks of the Princeton Print Club (seen here).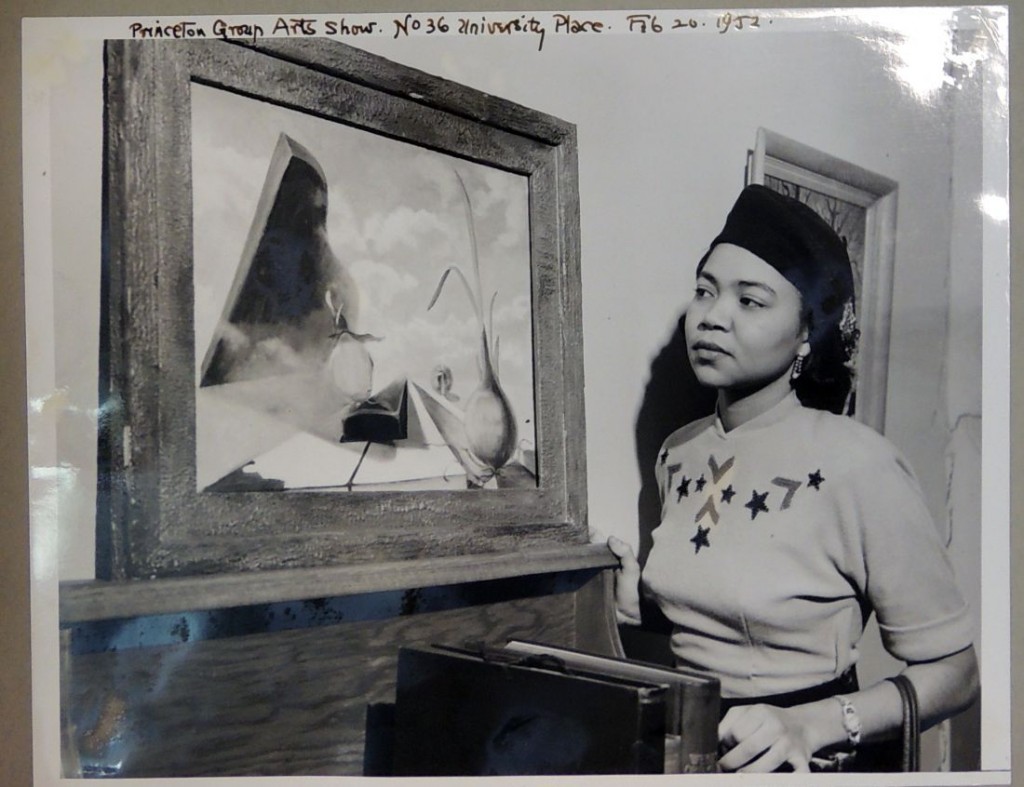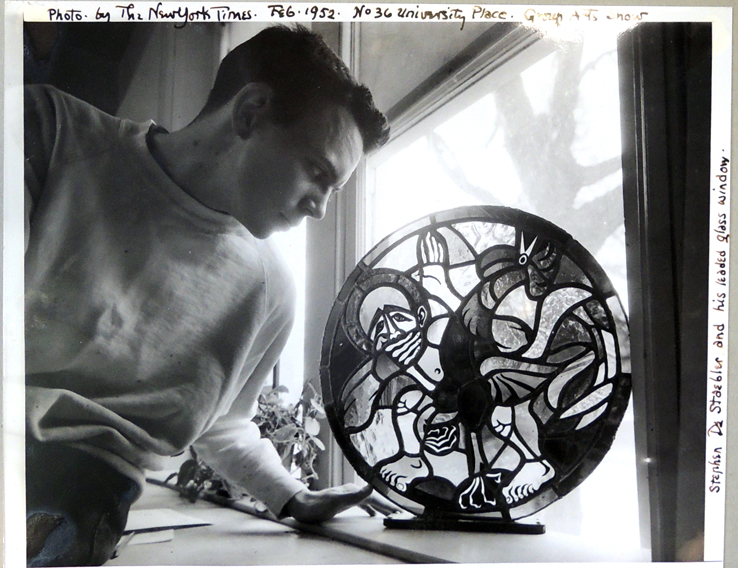 In 1951, shortly before Adler closed 36 University Place and left Princeton, the Princeton Print Club sponsored a Princeton Group Arts show that featured the work of William Seitz (1914-1974). At the time, Seitz was enrolled in the University's M.F.A. program, scandalously studying the contemporary movement known as Abstract Expressionism. He went on to become the first professor of modern art history at Princeton and later, curator of the Department of Painting and Sculpture Exhibitions, Museum of Modern Art, New York from 1960 to 1970.