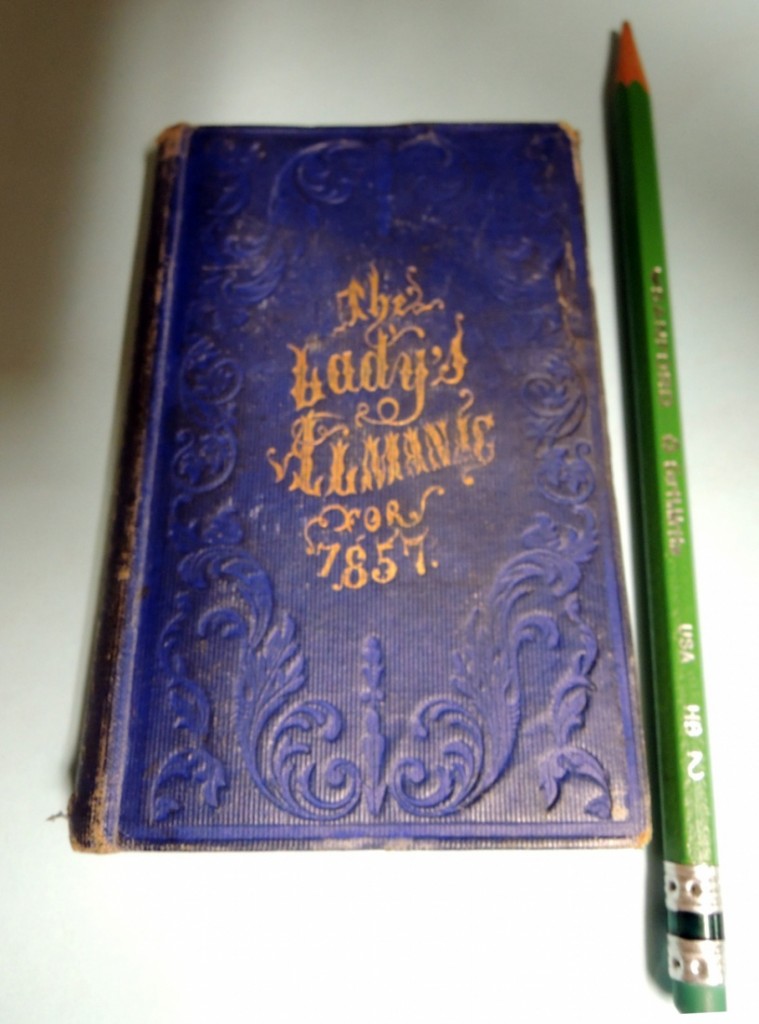 This 1857 almanac has advice for women who might want to travel abroad this summer.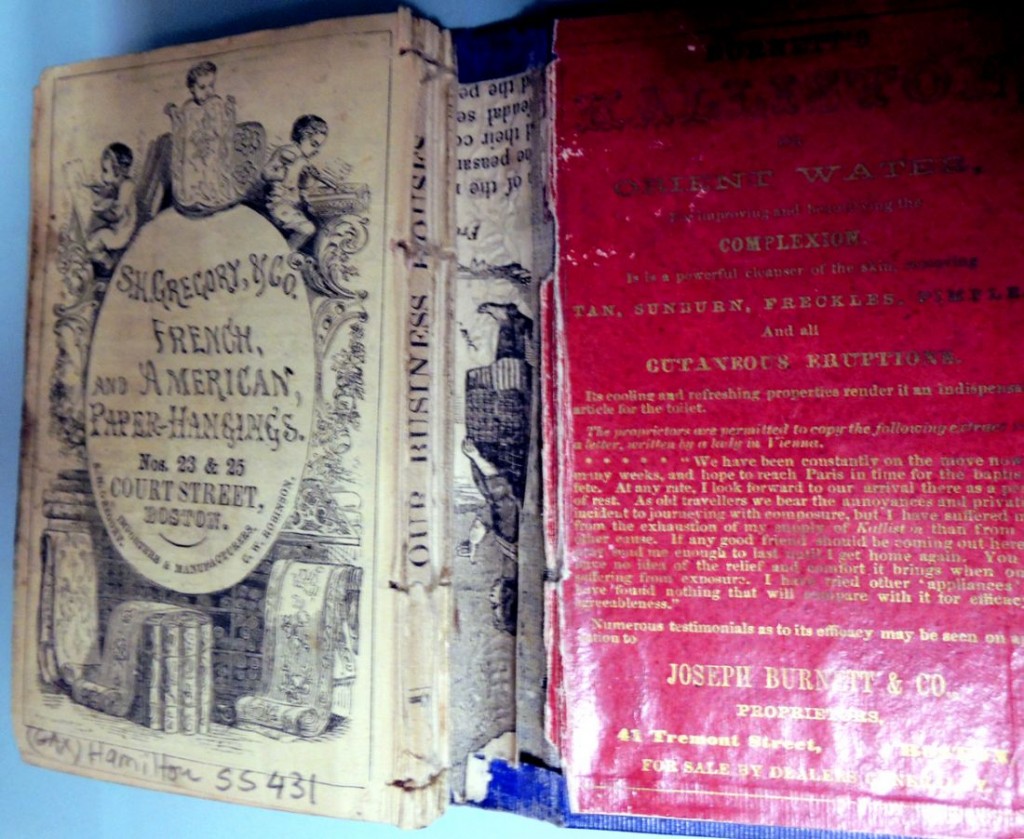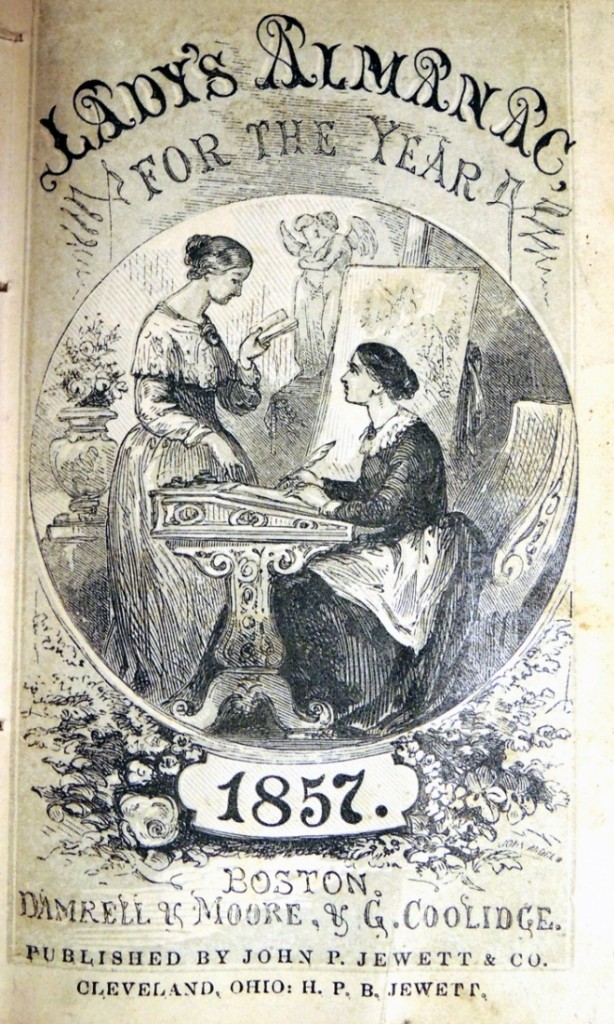 Woman's Sphere in Modern Life.
A woman's true sphere is in her family, in her home duties which furnish the best and most appropriate training for her faculties, pointed out by Nature herself. And for those duties some of the very highest and noblest that are entrusted to human agency, the fine machinery that is to perform them should be wrought to its last point of perfectness.
The wealth of a woman's mind, instead of lying in the rough, should be richly brought out and fashioned for its various ends, while yet those ends are in the future, or it will never meet the demand. And for her own happiness, all the more because her sphere is at home. Her home store should be exhaustless, the stores she cannot go abroad to see.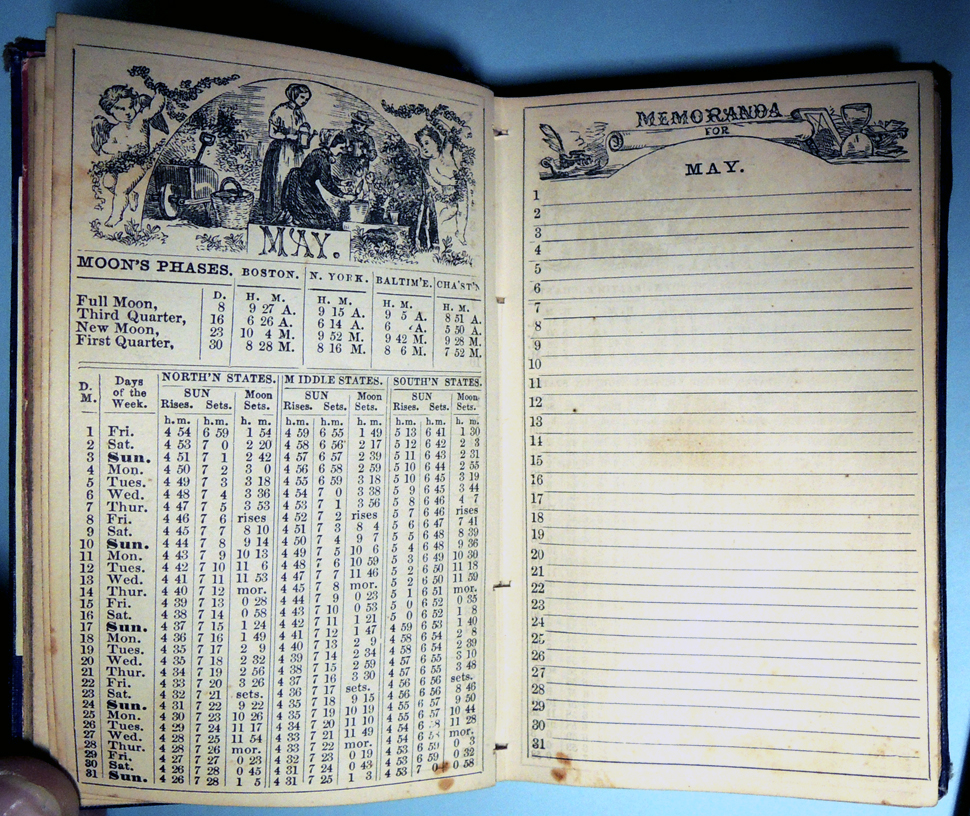 Lady's Almanac for … (Boston: John P. Jewett, 1857). Graphic Arts Collection, Hamilton SS 431s