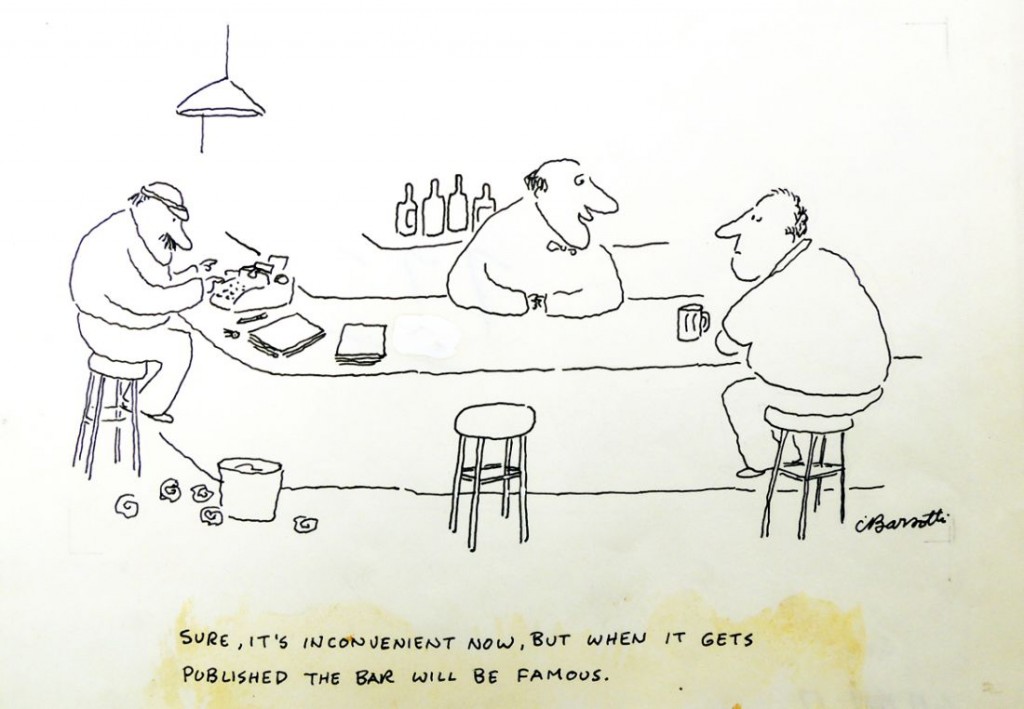 Charles Barsotti (1933-2014), "Sure, it's inconvenient now, but when it gets published the bar will be famous," unknown date. Pen on paper. Graphic Arts Collection. Gift of Henry Martin, Class of 1948. GA 2009.00354
Charles Barsotti died last Monday, June 16, 2014, at the age of 80. He will be sadly missed. Although most people will remember him best for his single cell New Yorker cartoons, Barsotti actually drew strips under many different titles. These include C. Barsotti's People, My Kind of People, P.J. McFey, Sally Bananas (1969–1973), Funny Form (1974), Punchline: USA (1975), and Broadsides (1975–1979).
The Graphic Arts Collection holds three of his monographs, The Essential Charles Barsotti, compiled and edited by Lee Lorenz (1998) (GA) 2011-0791N; From the Very Big Desk of– : Business Cartoons (2006) (GA) 2011-0647N; and, my favorite, They Moved My Bowl: Dog Cartoons  by New Yorker Cartoonist Charles Barsotti ; foreword by George Booth (2007).  (GA) 2011-0646N.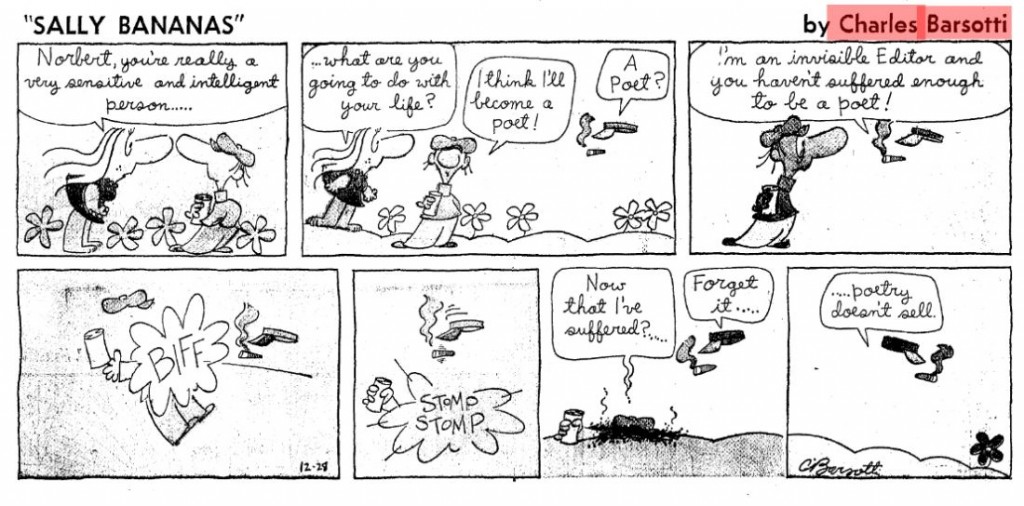 (c) Boston Globe December 28, 1969