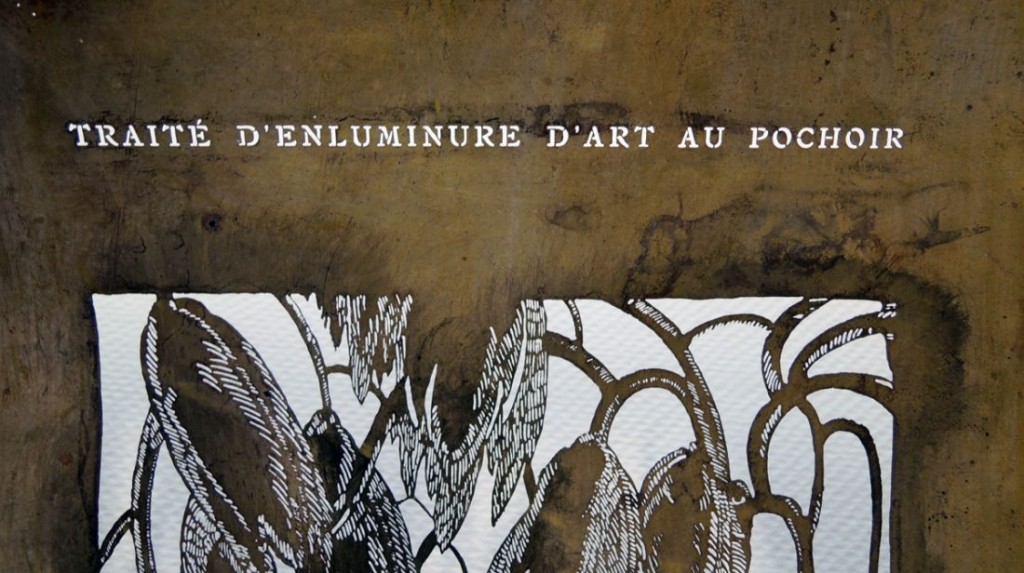 This stencil reemerged recently, mixed in with our extensive collection of blocks, plates, and stones. Thanks to researcher Kitty Maryatt of Scripps College for bringing it to our attention.
The pochoir stencil is one, we believe, of many that accompanied Jean Saudé's book Traite d'enluminure d'art au pochoir when it was published in 1925. What is interesting is that the design on the metal stencil is reproduced as a background color to several pages in the book, much larger than this stencil and often upsidedown. See below.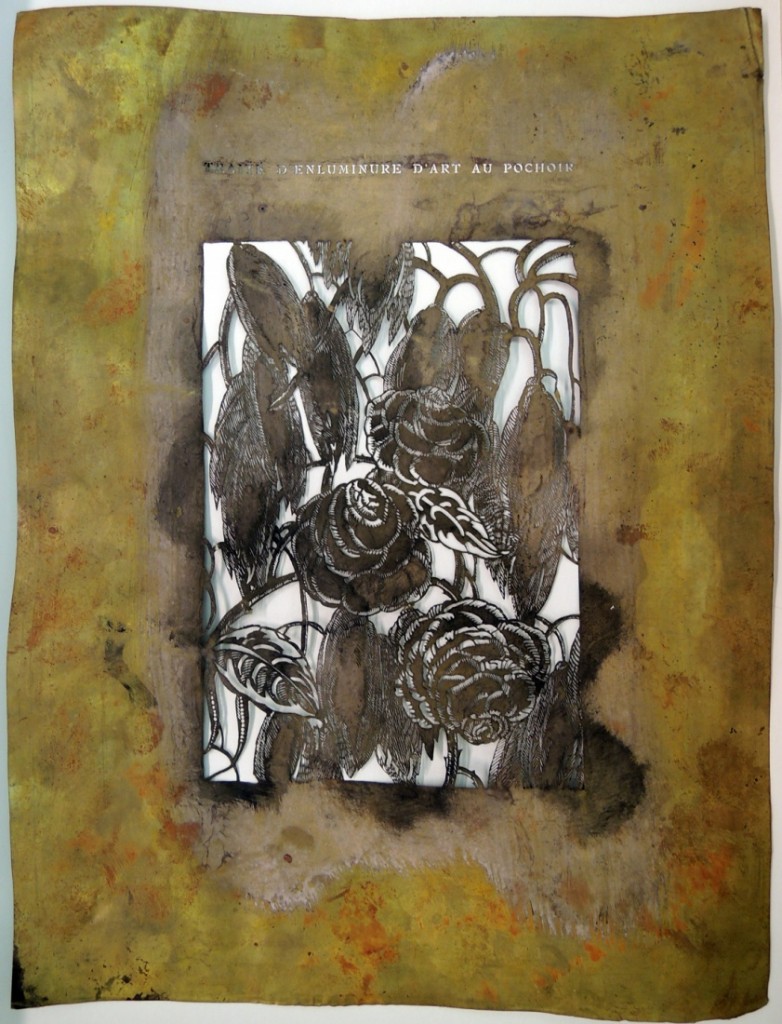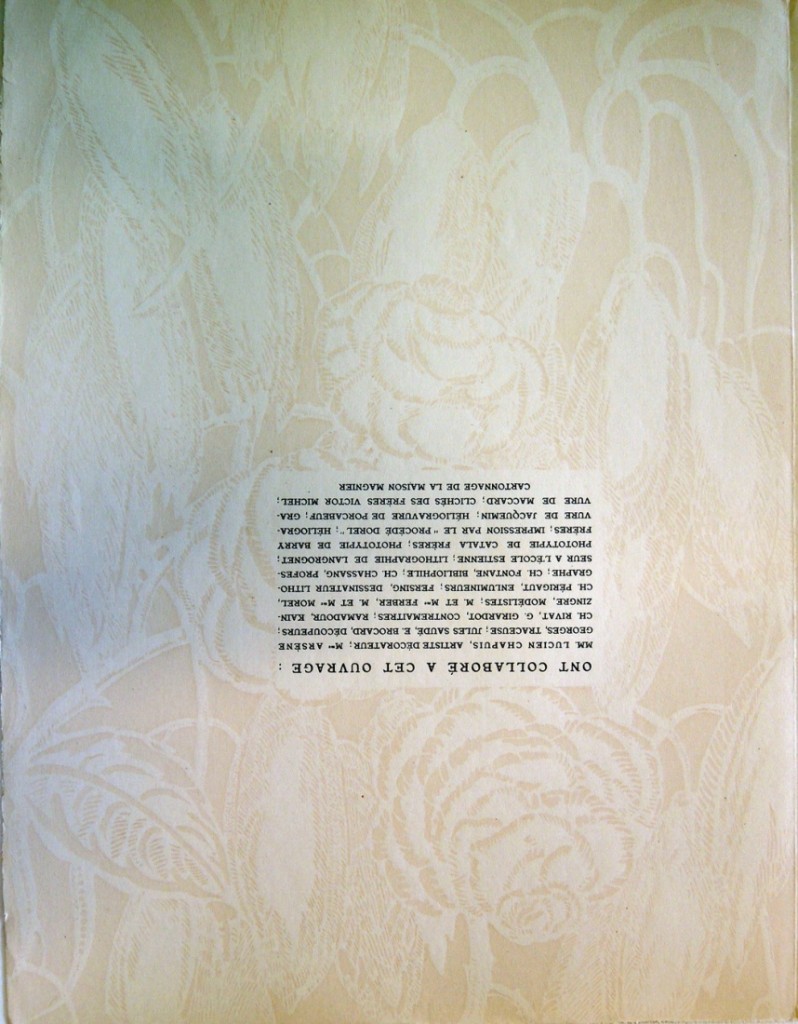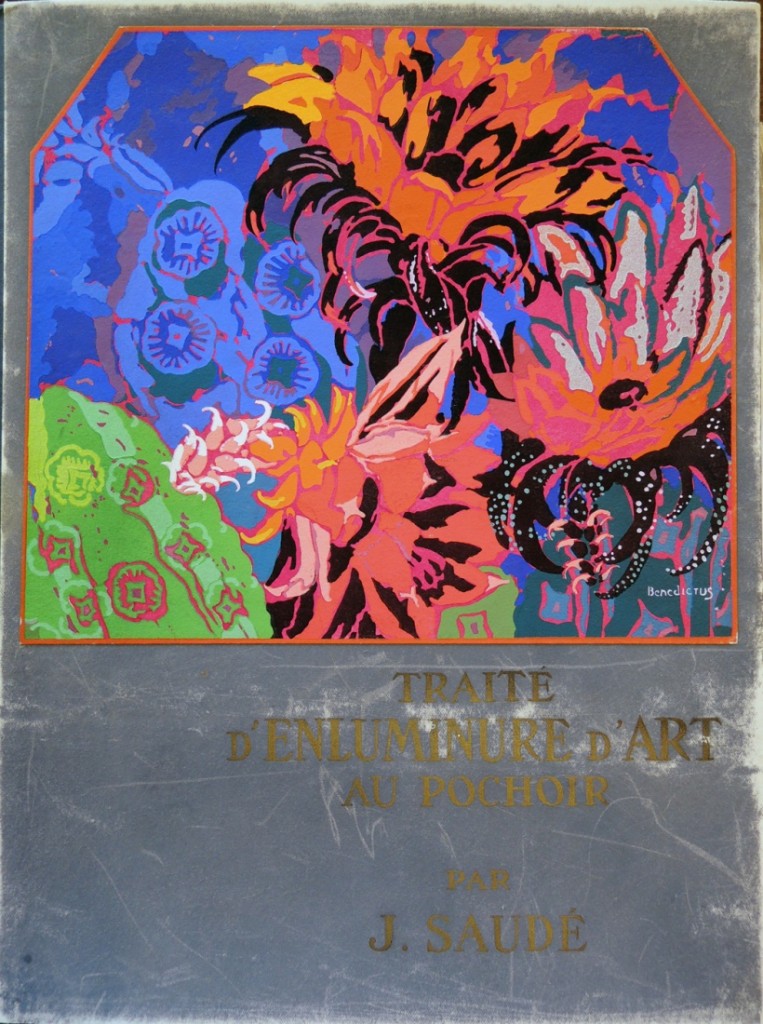 Jean Saudé, Traité d'enluminure d'art au pochoir par Jean Saudé; précédé de notes par mm. Antoine Bourdelle, Lucien Descaves ; aquarelles de Beauzée-Reynaud, [et al.]; reproductions d'après Jean Fouquet, A. Besnard; image de Georgin (Paris: Editions de l'ibis, 1925). Copy 194 of 500. Princeton copy is no. 1 in the Charles Rahn Fry Pochoir Collection. Graphic Arts Collection (GAX) Oversize 2004-0096Q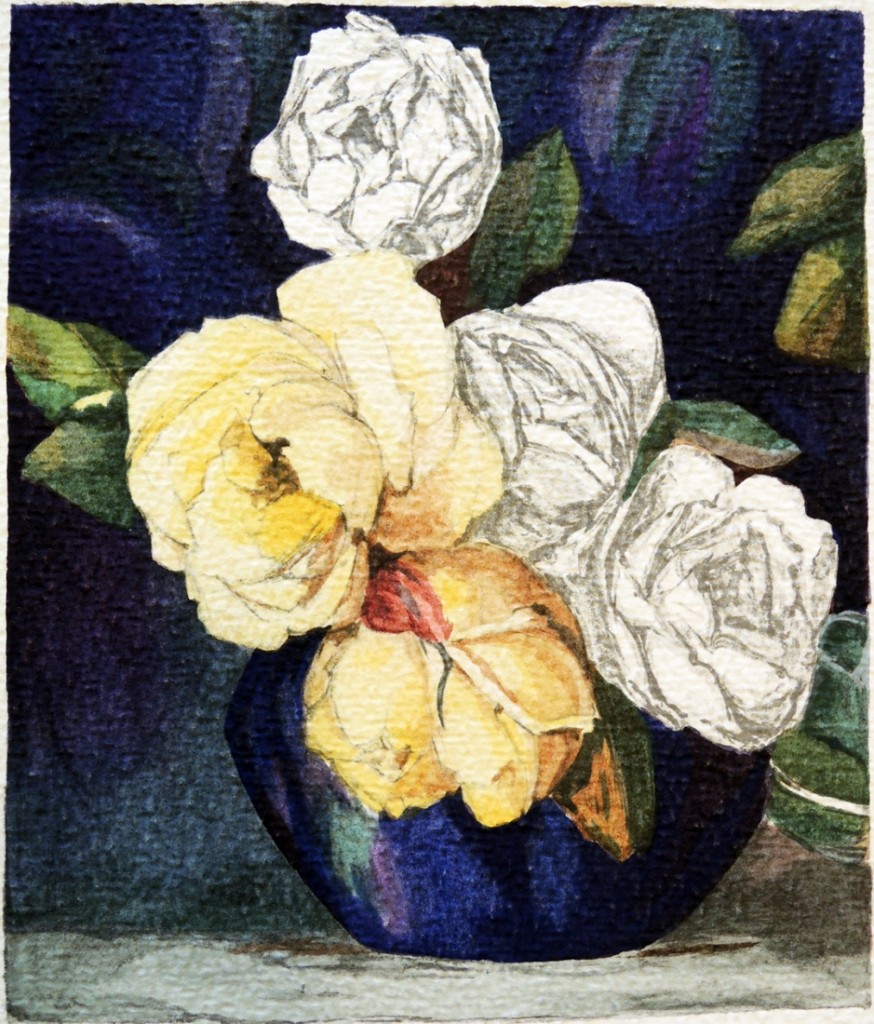 Another wonderful element of the volume is the use of sequential images to show the painting of the stencils onto a collotype to create a fully painted or printed image.