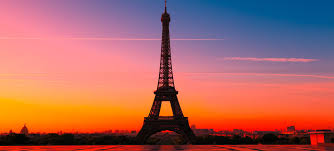 Congratulations to our colleague Sandra Brooke, Marquand Librarian, who this morning opened the IFLA pre-conference in Paris together with Véronique Thomé of the Bibliothèque centrale des musées nationaux. Their website not only offers the complete program but also abstracts of each presentation in French and English.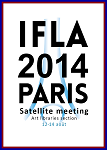 "Tuesday welcome: Conference theme overview (Auditorium Colbert) – Véronique Thomé (conservateur/Curator at the Bibliothèque centrale des musées nationaux , coordinatrice de la pré-conférence / Satellite Meeting coordinator) & Sandra Brooke (Marquand Library, Princeton University, Présidente de la section des bibliothèques d'art /Chair of the IFLA Art Libraries section)"
The conference theme is: Art Libraries Meet the Challenges of E-Publishing: New Formats, New Players, New Solutions. Meetings will be held from August 12 to 14, 2014. For more information: http://iflaparis2014.sciencesconf.org/?lang=en
"Recent years have seen an increase in experimental electronic publishing concerning the visual arts. Art publishers are not simply reproducing traditional print publications electronically; they are also creating remarkable works with unique digital functionalities. Artists, arts organizations, and publishers worldwide use applications, e-book readers, and Web resources in order to produce original artworks and new art resources. These new publications—media-rich, collaborative, open-ended, or immersive—are extending the scope of art publishing."
Best of luck to all those involved!