Forty years ago on the grounds of the Cologne Zoo during the Kölner Kunstverein's Projekt 74, Gwenn Thomas photographed Jack Smith (1932-1989) in a performance he called Fear Ritual of Shark Museum. Hildegarde Lutze also appeared in cameo as Smith's wardrobe assistant.
At the time, Thomas was a contributing photographer for the avant-garde magazine Avalanche and her work appeared as the cover story in issue 10 under the heading "A thousand and one irrational jingoleanisms of lucky landlord paradise. Cologne Museum Festival of Fear, 1974."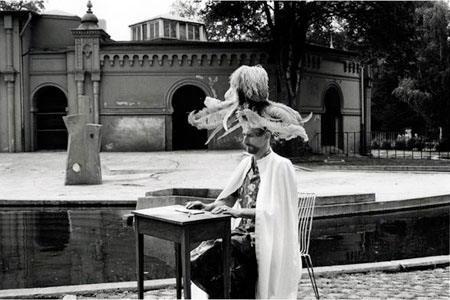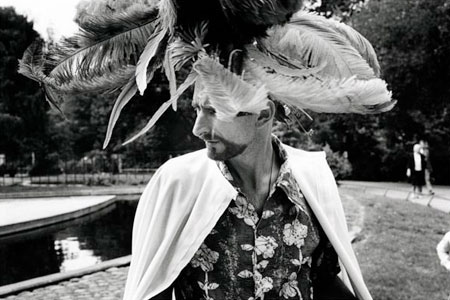 Thanks to the generous donation by the artist, Princeton now holds one complete set of these photographs. Thomas's work is at once documentation and fine art, capturing the temporal performance of this seminal figure post-war art. Although not as well-known, Smith's work is often featured alongside such artists as Joseph Beuys, Cindy Sherman, Vito Acconci, and of course, Andy Warhol (who once described Smith as "the only person I would ever copy").
On the same day, artist Birgit Hein made a separate documentary film also under Projekt 74, which can be viewed on vimeo:
Birgit Hein: Jack Smith in Cologne, 1974
from
Christian Siekmeier
on
Vimeo
.
Avalanche (New York, N.Y.: Kineticism Press, 1970-1976). Marquand Library (SAX): Rare Books Oversize N1 .A95f