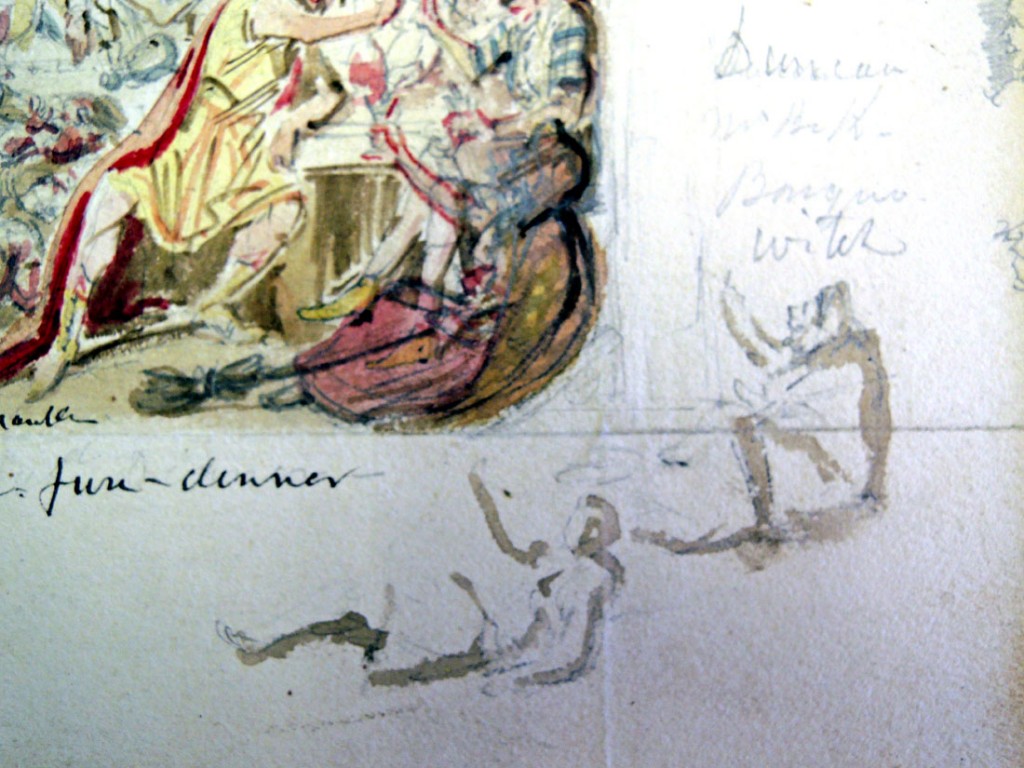 The Graphic Arts Collection holds a number of drawings by George Cruikshank (1792-1878), including several for plates in the Comic Almanack. As is often the case, his original sketches are more fun than the final published etching. Here's one for the March 1841 issue, entitled Theatrical Fun Dinner, with all the characters from Shakespeare's plays (named in the margin in Cruikshank's own hand).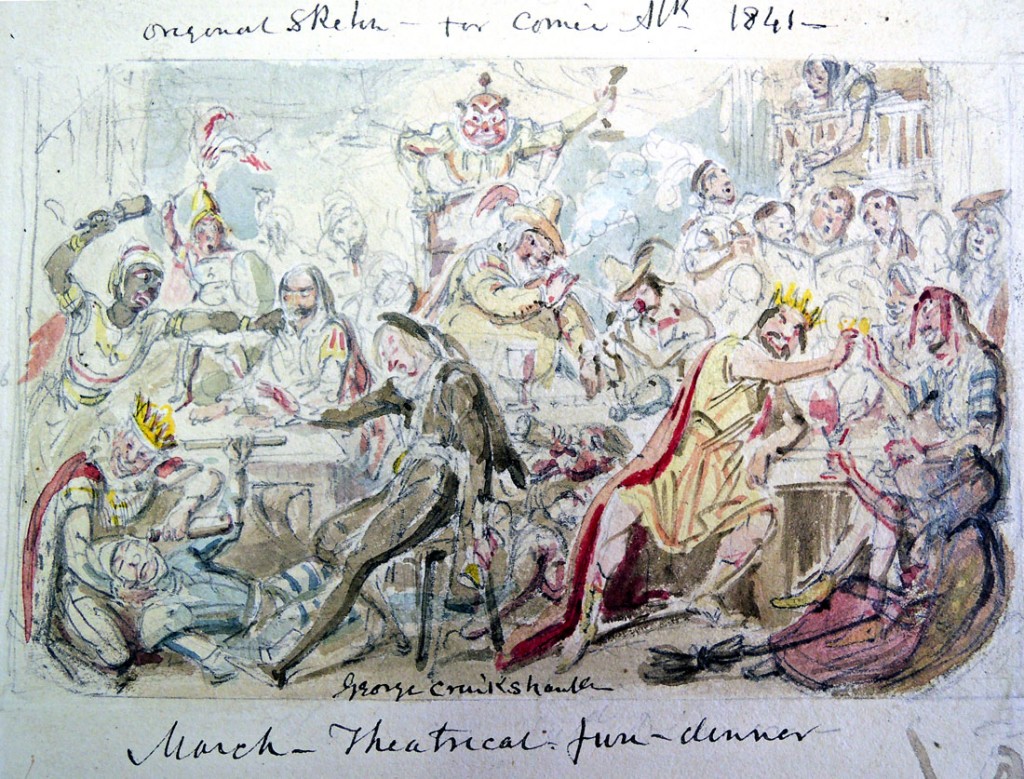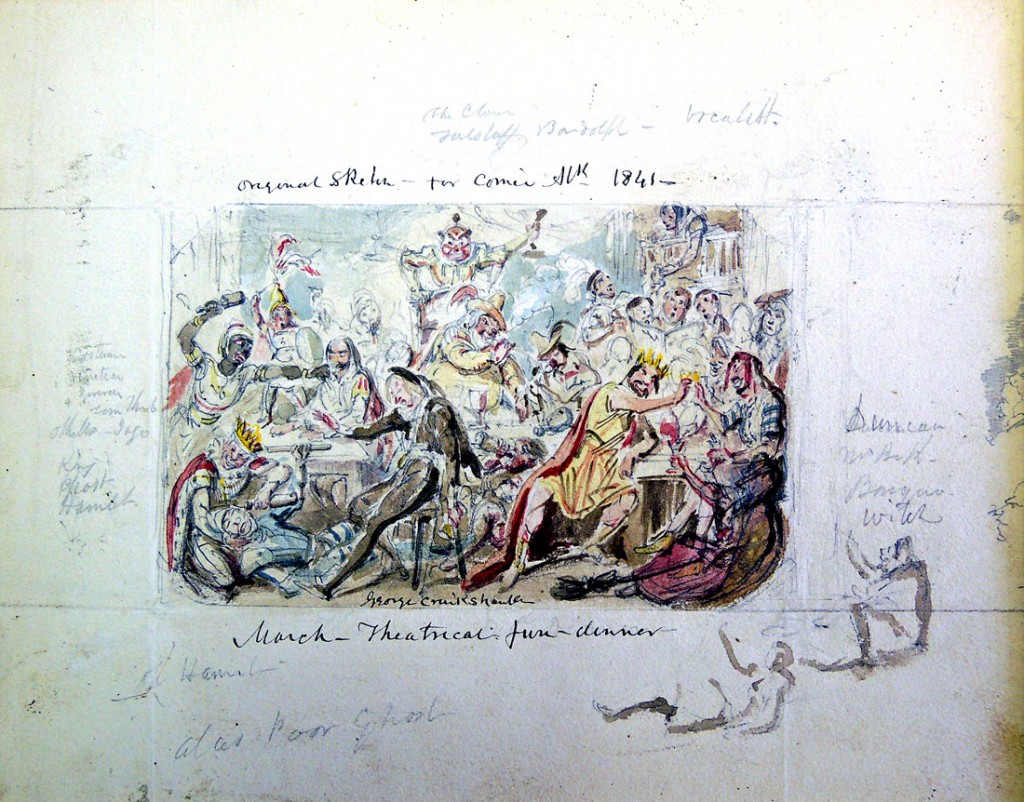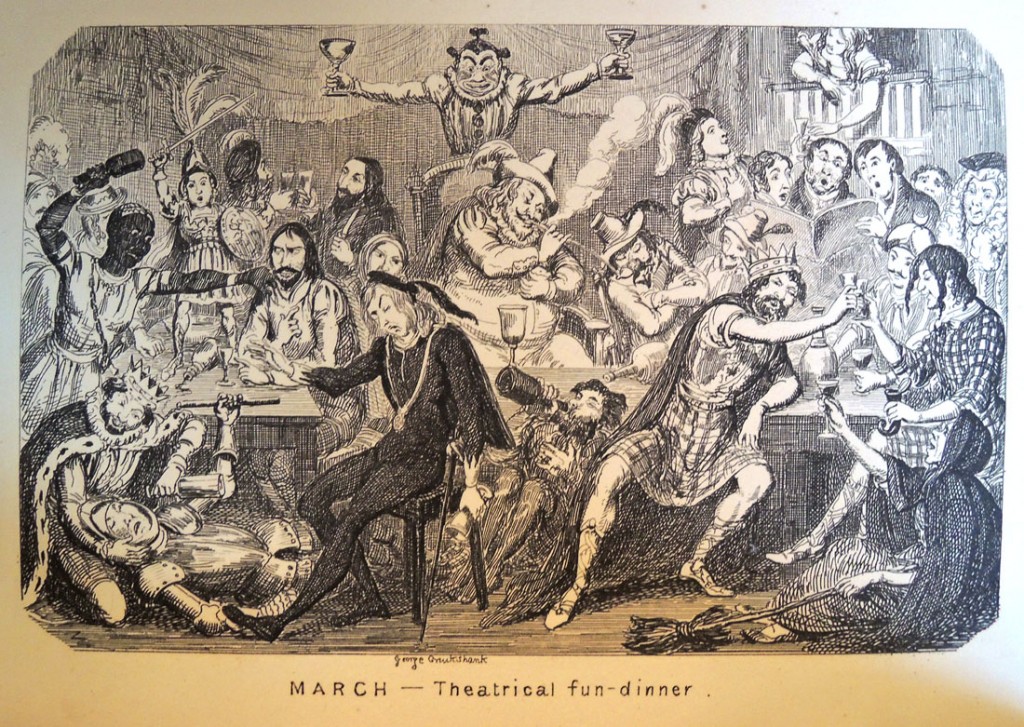 The verse that accompanies this plate is long. Here is a section of Theatrical Fun Dinner:
The Bard of Avon summon'd his ghosts
Around his own bright shade, in hosts,
And the characters came, to the Poet of Fame,
To hear his mighty say.
"Well, now," he cried, "bright spirits all,
Hither to-day you have my call,
To quit the volume in which you are bound,
And make, together, a holiday round,
And go in a group to the play."
So the principal characters, giving a look
Of delight, jumped out of the Shakspere book;
Daylight was on the wane.
Out they skipped, ready equipped,
And started for Drury-lane.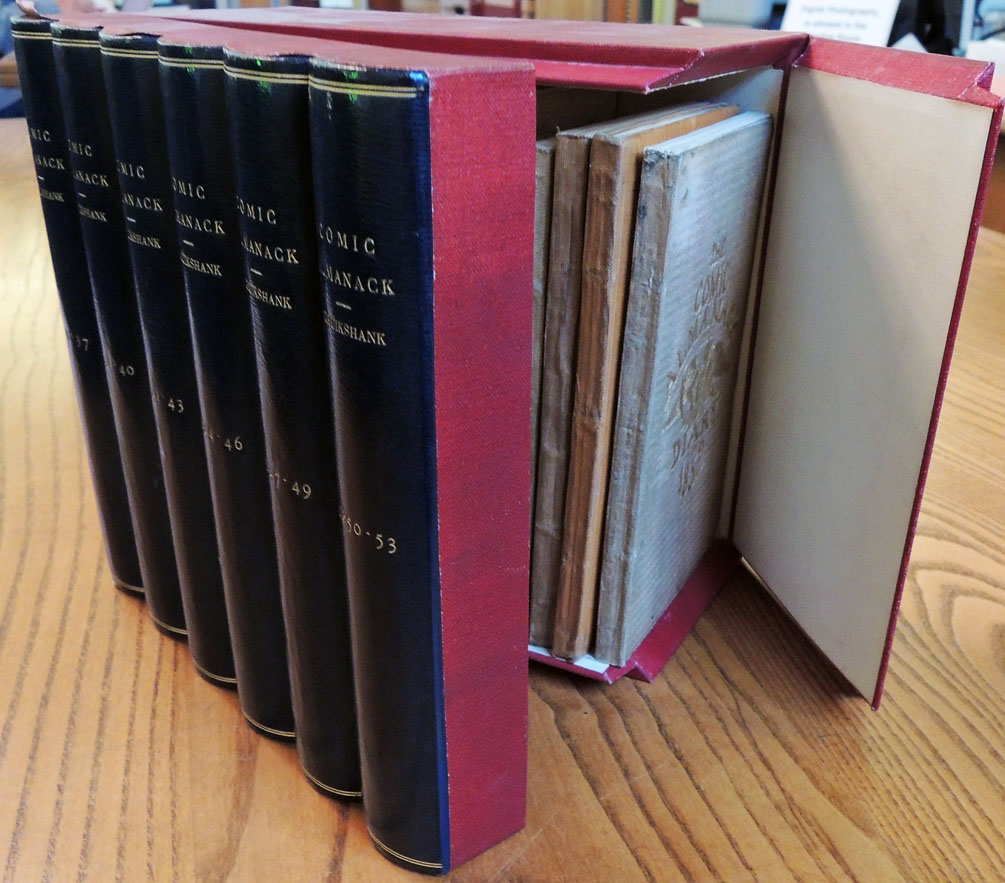 George Cruikshank (1792-1878), The Comic Almanack, 1841: March – Theatrical Fun Dinner, 1841. Watercolor sketch. Graphic Arts collection GC022 Cruikshank Collection.
The Comic Almanac (London: David Bogue [etc.], 1835-1850). 15 v. Illustrators: 1835-48, 1850, George Cruikshank. 1849, H.G. Hine. Editor: 1835-37, 1848-50, Horace Mayhew. Graphic Arts Collection (GA). Cruik 1835.81