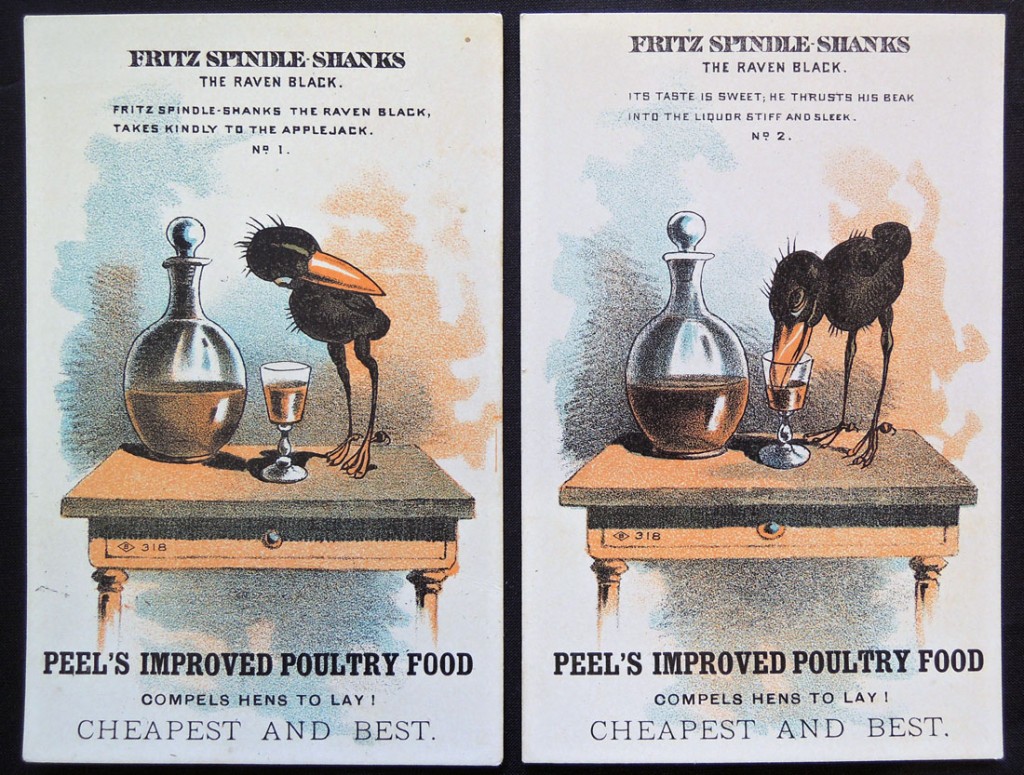 Fritz Spindle-Shanks, The Raven Black.
1. Fritz Spindle-Shanks The Raven Black, Takes kindly to the applejack.
2. Its taste is sweet, he thrusts his beak, into the liquor stiff and sleek.
3. He takes a nip and with delight, it gurgles slowly out of sight.
4. Immerse his beak again goes back, into the glass of applejack.
5. The glass is raised, his spirit pains, to think that nothing more remains.
6. Whew! Whew! He feels so very queer, with silly look and slinking leer.
7. And screams with wild delight possessed, thus on three toes he blandly rests.
8. But wantonness too often tends, to show the moral of such ends.
9. Thus roughly yanks with vulgar haste, these articles of female taste.
10. He takes a flop and spindle shanks, will ne're again renew his pranks.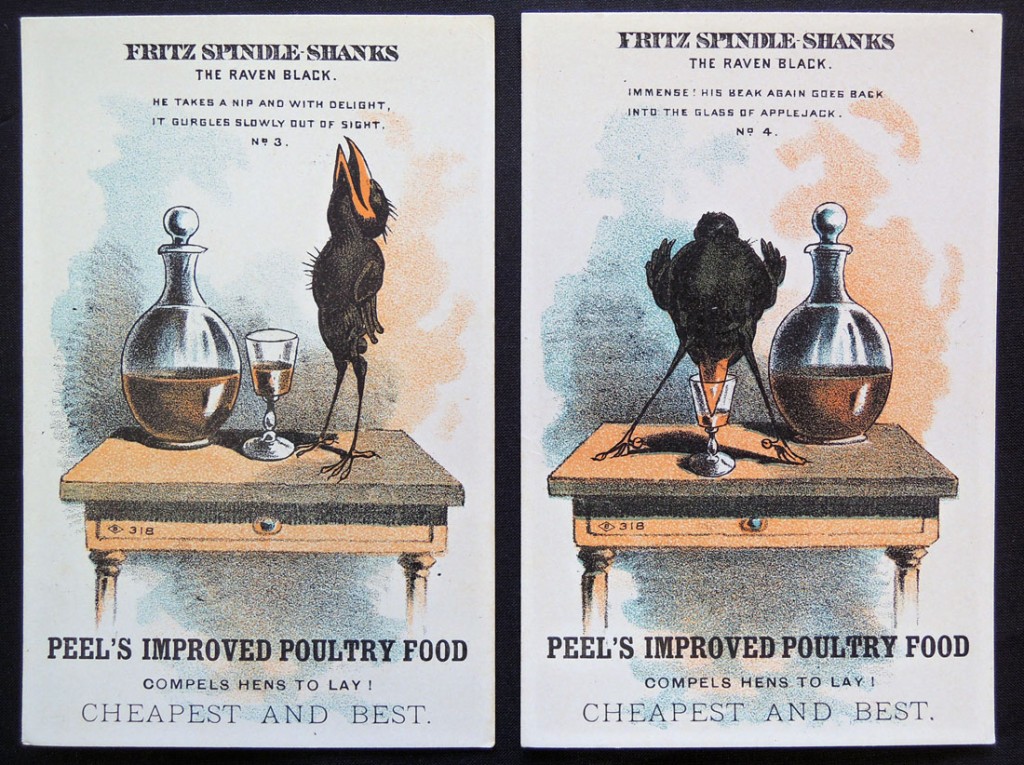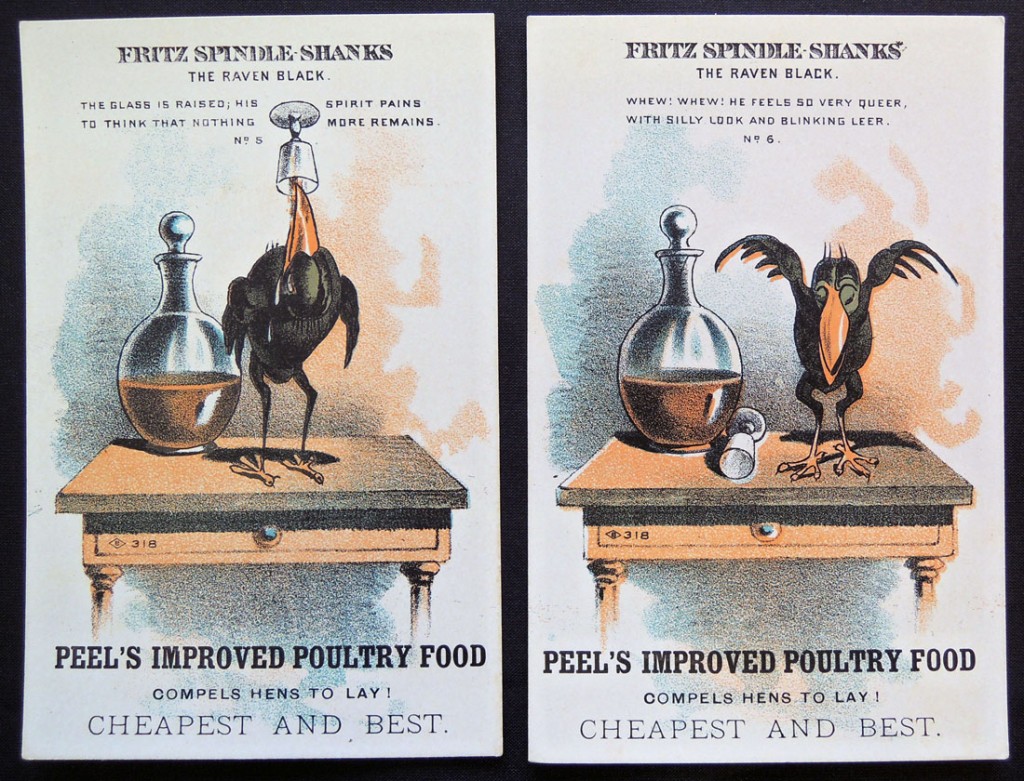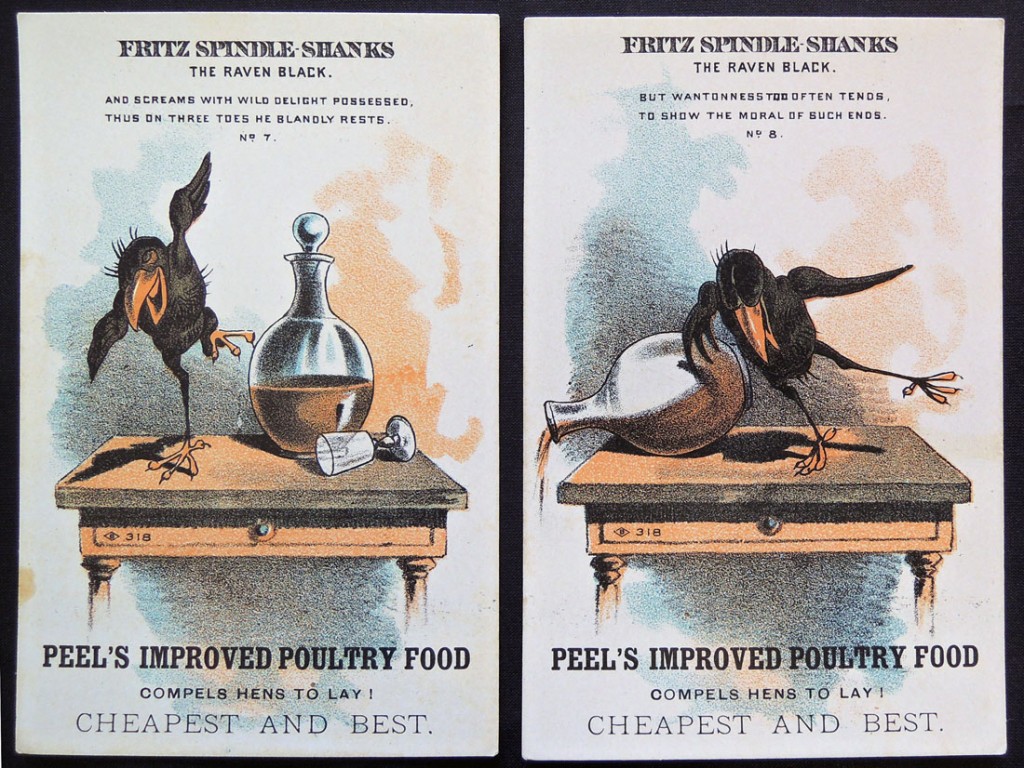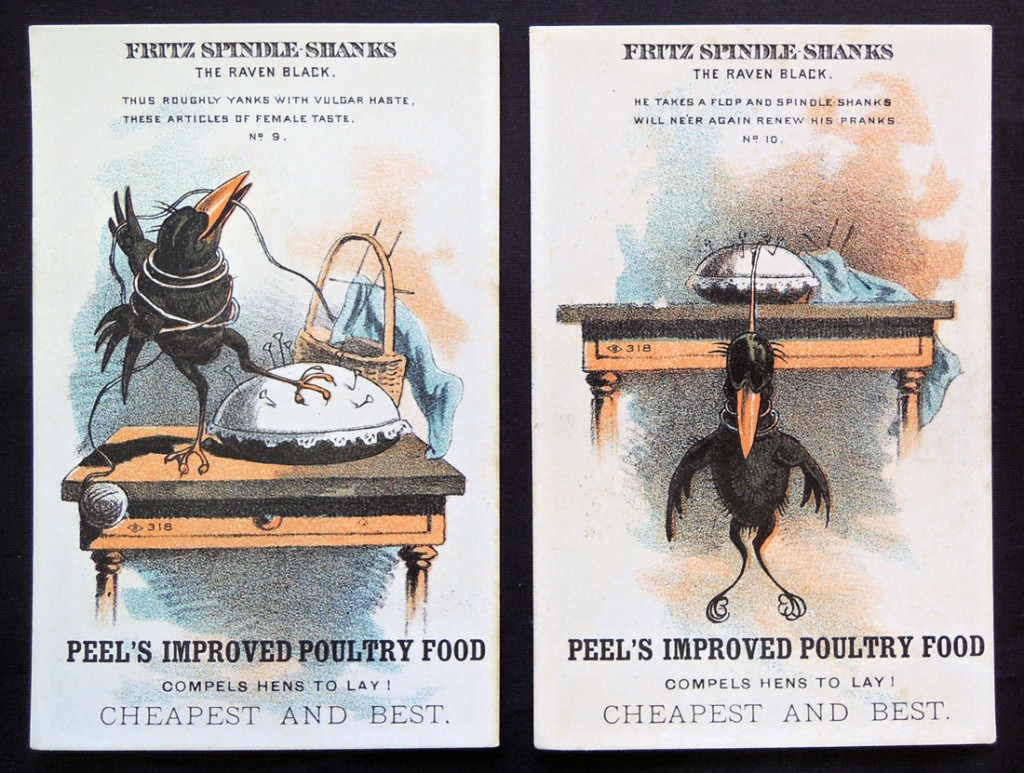 Fritz Spindle-Shanks, the Raven Black, on trade cards for Peel's Improved Poultry Food (New York: New York News Company, 1882]). Set of 10 trade cards. Graphic Arts Collection. Gift of Allen Scheuch, Class of 1976.