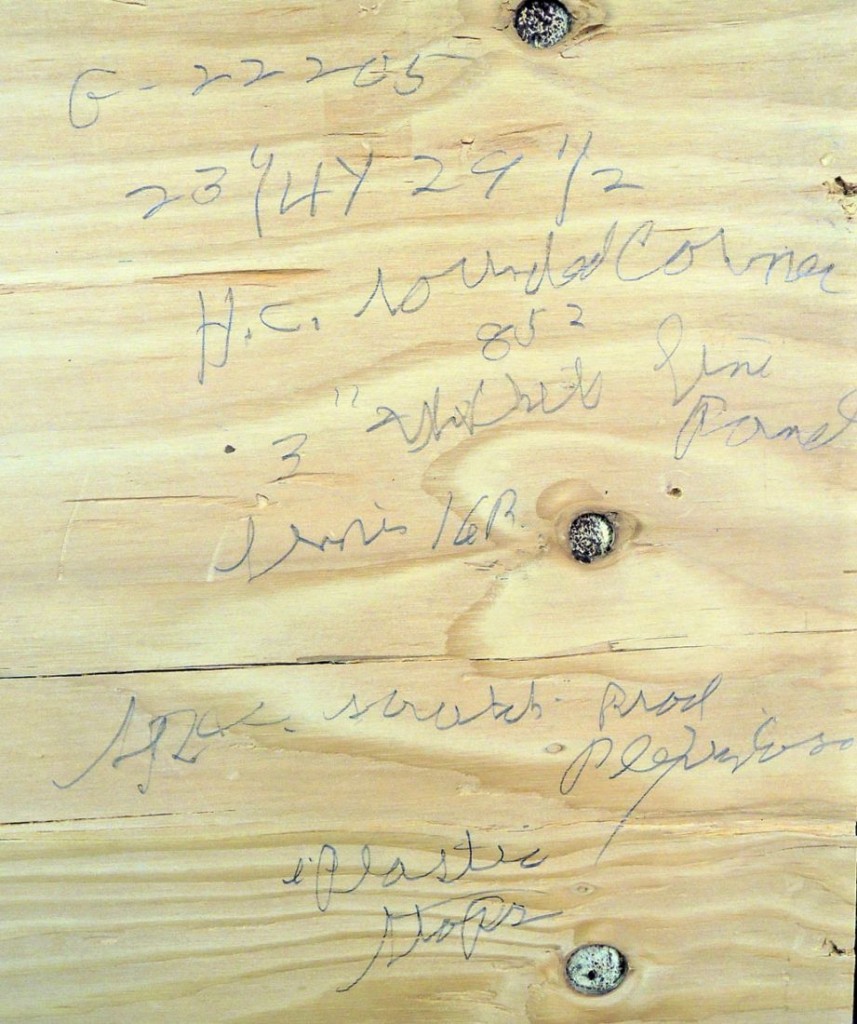 Twenty-eight year old poet Hart Crane (1899-1932) dedicated the poem Sunday Morning Apples to his friend and mentor, the sixty year old artist William Sommer (1867-1949). A collection of Sommer's paintings and drawings, including the "Apples" still life, are in the Graphic Arts Collection at Firestone Library, donated to Princeton University thanks to the Mildred Andrews Fund in honor of Dr. William Milliken, '11, *33 (1889-1978). The arrangements for this gift were made between 1985 and 1986 by Sommer's foremost collector Joseph M. Erdelac (died 2004), and Peter Putnam '42, *50 (1927-1987). Less than one year later, Putnam was tragically hit and killed while riding his bicycle.
The untitled winter landscape above is not unlike the one seen below from the Akron Art Museum, entitled Bach Chord and dated one year earlier. Both are painted on board with a bright palate and rhythmic composition.
The 1920s were a busy time for both the artist and the poet. In a letter from Crane to Sommer, dated May 9, 1923, Crane notes, "Dear Bill, At LAST! A letter from you!!! And let me mention that it was one of the most beautiful I ever got from anyone. AND I am expecting more. I read it, the second and third times during my meal last night . . . " Thanks to Crane, Sommer has two drawings published in the July 1923 issue of The Dial.
In 1924, Sommer was awarded first prize for drawing at the Cleveland Museum of Art's May show and Crane finally published his first book, White Buildings, with a poem dedicated to Sommer. One can't help but wonder if Crane was thinking of this series of paintings when he was titling his book.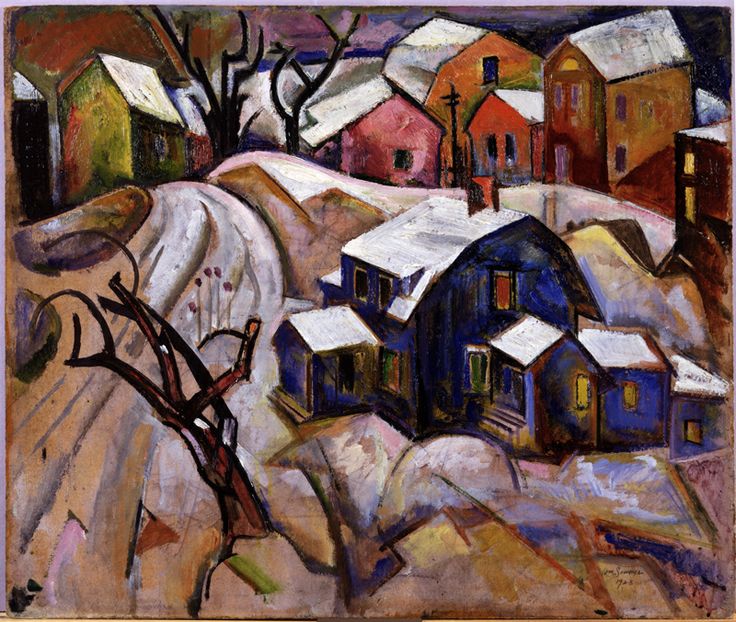 William Sommer, Bach Chord, 1923. Oil on composition board. Akron Art Museum. Gift of Russell Munn in memory of Helen G. Munn; 1992.45 a,b