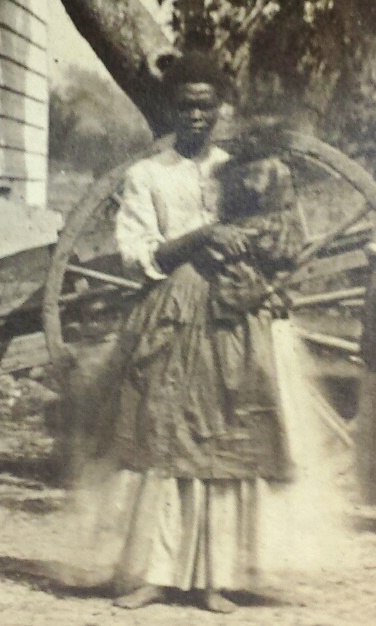 Edward Wilson (1838-1903) was also photographing the Civil War in 1862 and may have come in contact with Moore. When Wilson began publishing the Philadelphia Photographer in 1864, he looked for images he could include as original prints in each issue. Wilson purchased one of Moore's glass plate negatives and had John Slaney edition enough prints to paste one into each copy of his September 1865 issue.
"Now our dreadful civil war is ended," wrote Wilson, "every one is anxious to possess some relic or remembrance of it. Photography has done much to cater to these desires in the way of views of ransacked, burned and deserted cities, fields of battle, and of the dead martyrs, and portraits of the various officers of rank and merit on both sides."
"Views may yet be taken, such as we have described, but such a one as we present in this issue can never more be taken . . . The jaded donkey and the sable field-hands with their implements, all explain themselves. When they were taken, they were slaves; now they are free men and women. The view was made (in 1862) with a single Jamin View lens, by Henry P. Moore, of Concord, N. H., on Edisto Island, S.C., at the plantation of James Hopkinson. The planters on this island left their homes at the time Port Royal was taken. About fifty slaves were found on this plantation at the time our view was made, living in the parlors of the mansion, and some of them sleeping on the piano . . . ."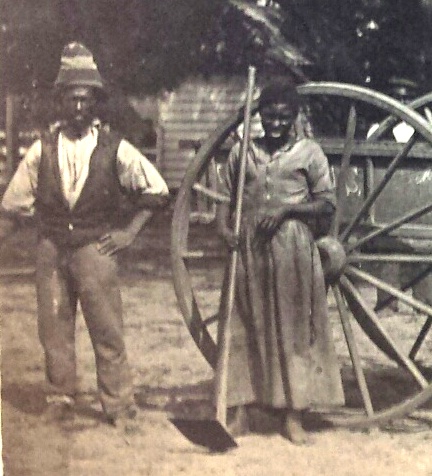 Wilson continued, "As there will doubtless be a demand over and above our issue for this picture, we can only supply them to our subscribers." The prints are made from Moore's negative by John M. Slaney of Camden, and additional copies were sold at Wilson & Hood's shop on Arch Street. Wilson was right about the popularity of the image. Most of the copies of this magazine have had the photograph removed, including the digital copies available from online sources.

New Hampshire photographer Henry Moore traveled to South Caroline in 1862 to photograph the Civil War victories of the 3rd New Hampshire Regiment. Among other campaigns, they had been part of the November 7, 1861 takeover of the sea islands. Moore spent much of his time photographing the newly freed men and women who had subsequently taken over the plantations where they once worked as slaves.