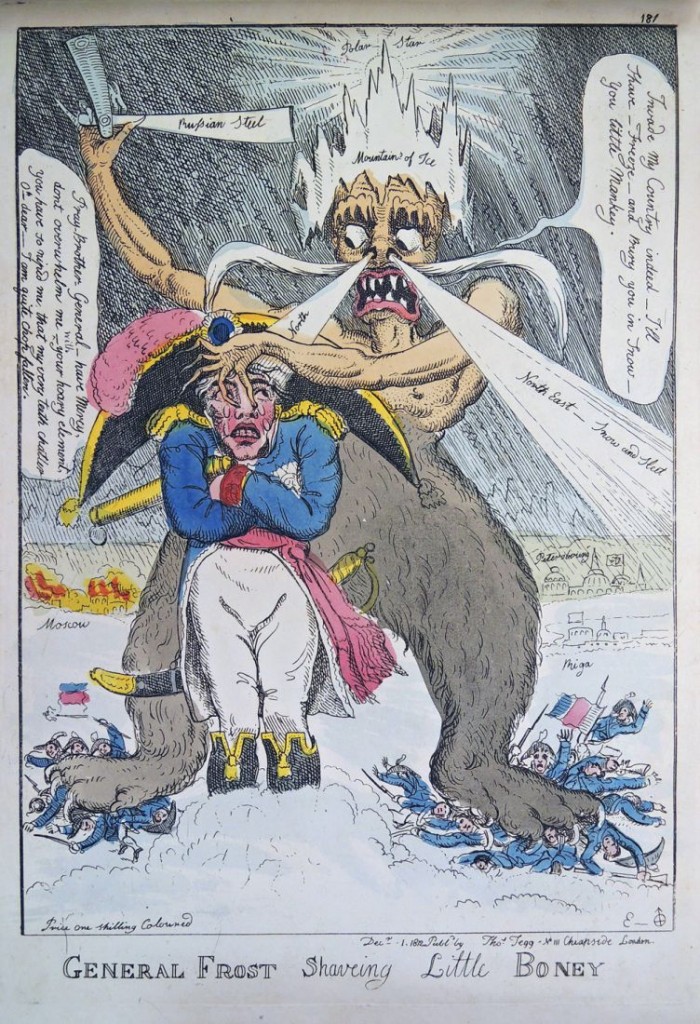 William Elmes (active 1804-1816), General Frost Shaveing Little Boney, 1 December 1812. Hand-colored etching. "Invade My Country indeed-I'll Shave-Freeze-and Bury you in Snow-You little Monkey."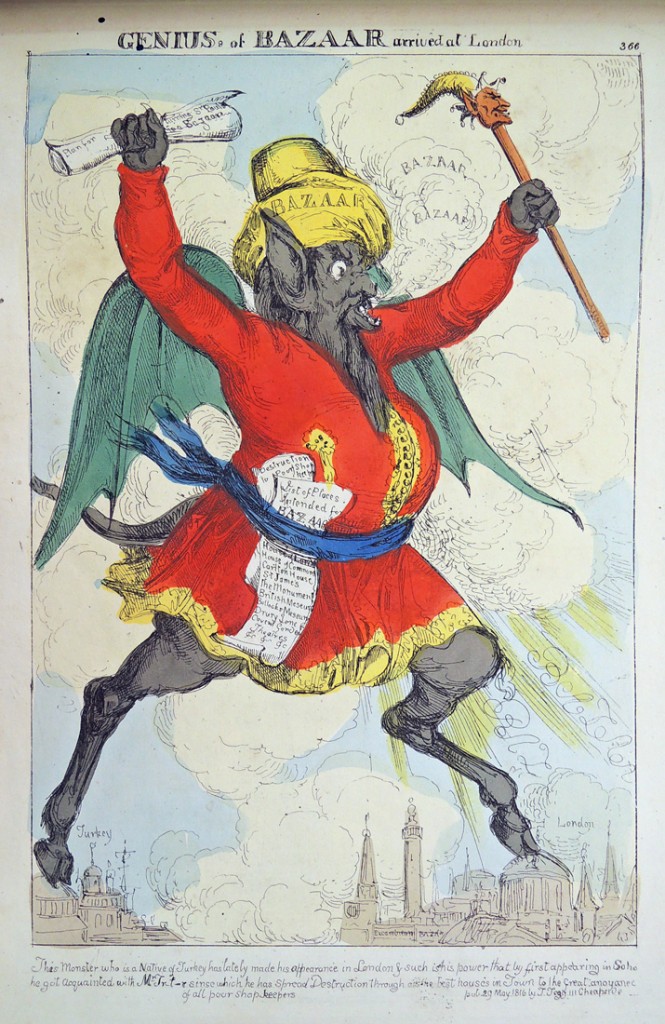 John Cawse (1778-1862), Genius, of Bazaar arrived at London, 29 May 1816. Hand-colored etching.
"This Monster who is a Native of Turkey has lately made his appearance in London & such is his power that by first appearing in Soho he got Acquainted with Mr Tr-t-r sinse which he has Spread Destruction through all the best houses in Town to the Great anoyance of all poor Shop-keepers."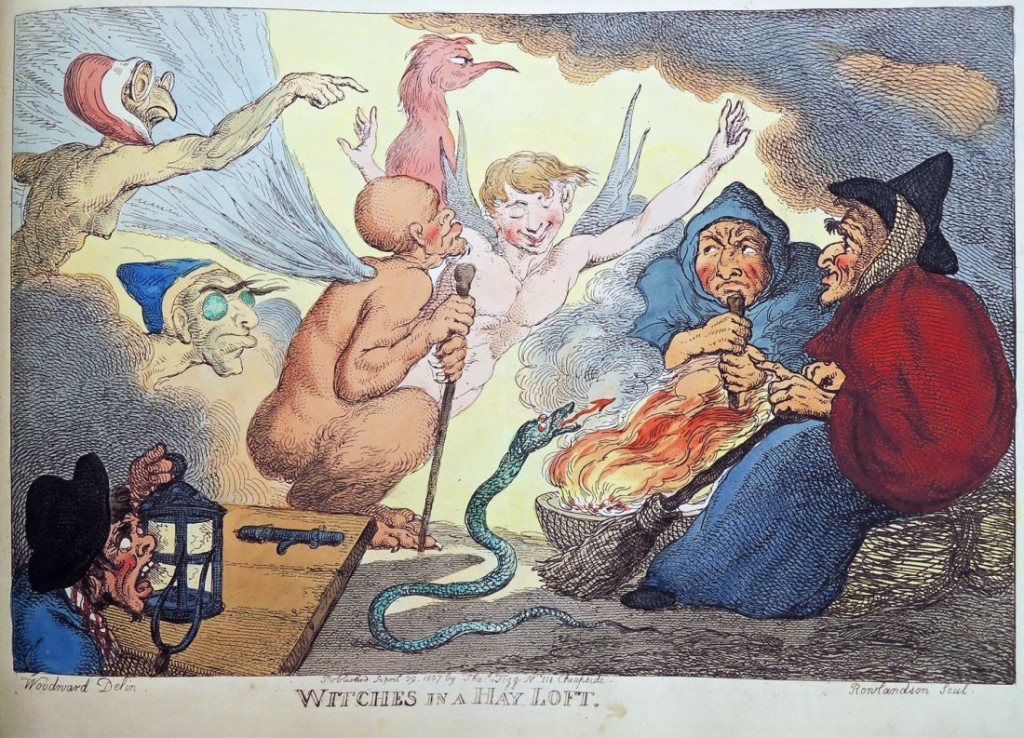 Thomas Rowlandson (1757-1827) after George Moutard Woodward (ca.1760-1809), Witches in a Hay Loft, 29 April 1807. Hand-colored etchng.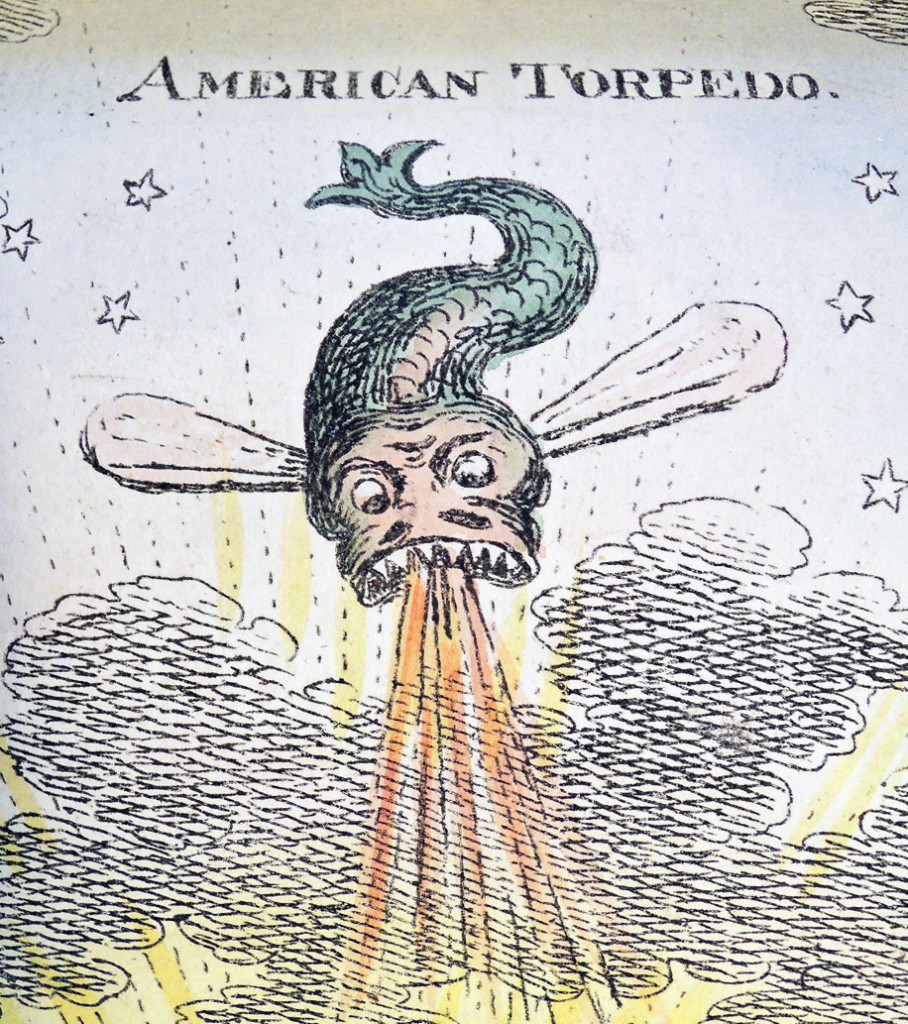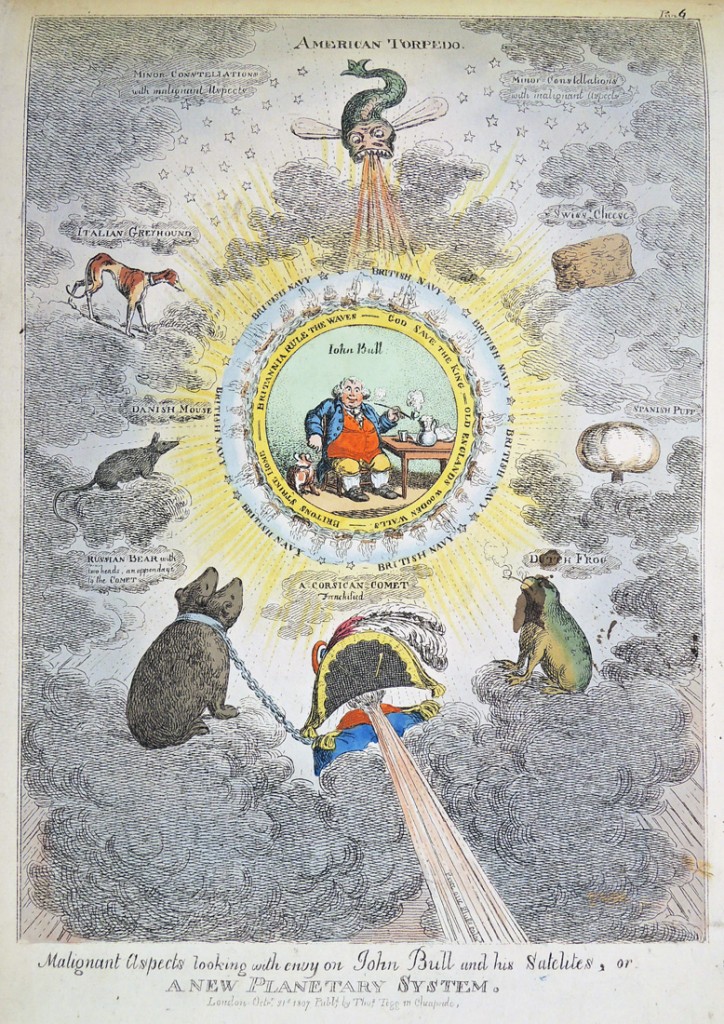 Charles Williams (1797-1830), Malignant Aspects Looking with Envy on John Bull and His Satelites, or a New Planetary System, 21 October 1807. Hand-colored etching.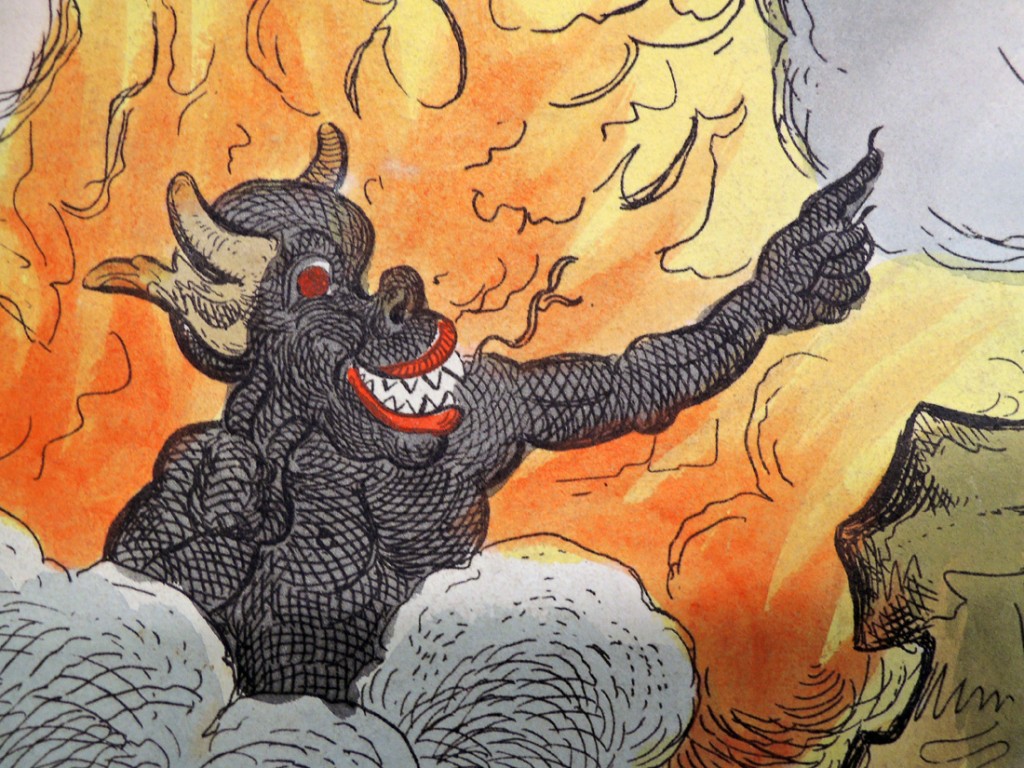 J. Lewis Marks (ca.1796-1855),The Tyrant Overtaken by Justice is Excluded from the World, May 1814. Hand-colored etching.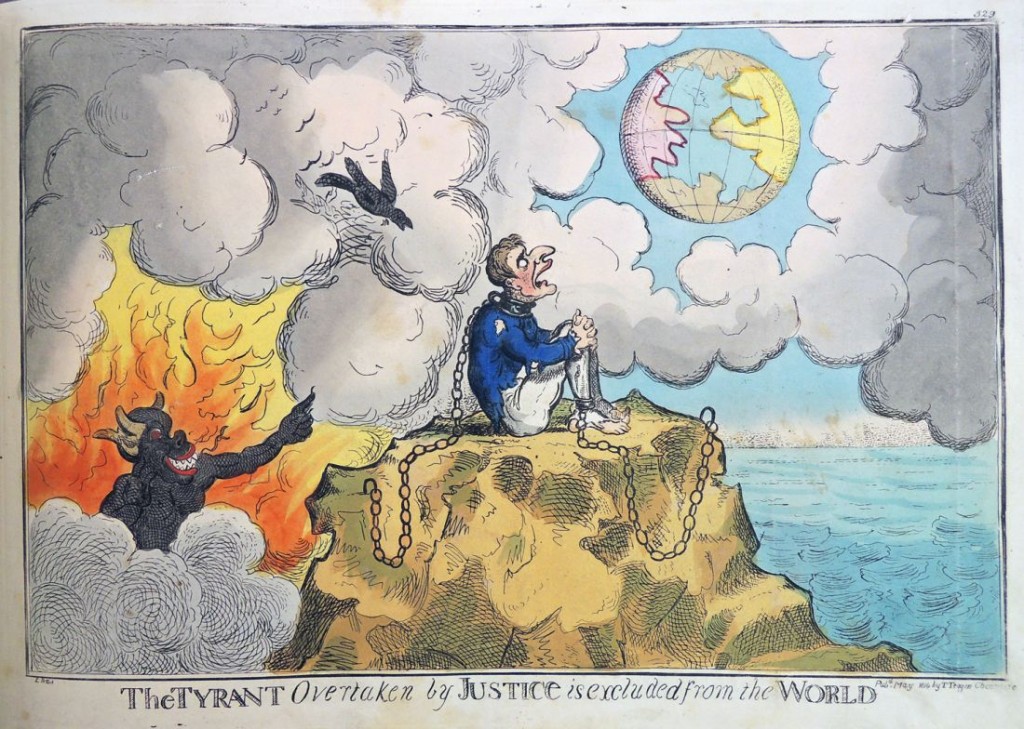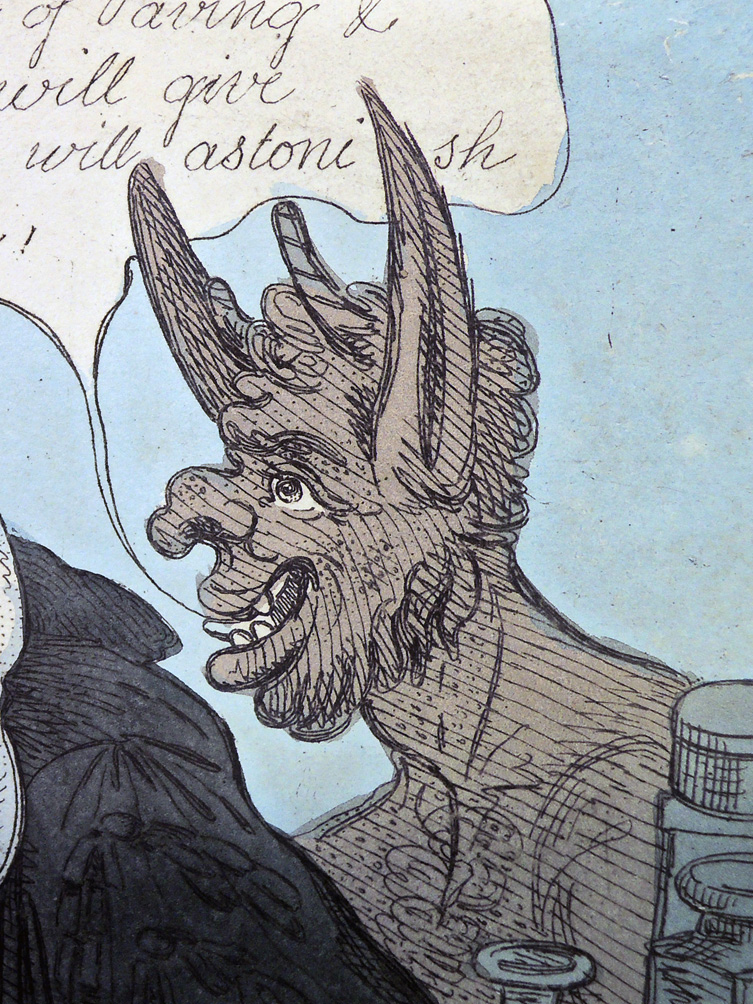 Unidentified artist, The Devil and Doctor Fostus or a finishing dose for poor Hibernia, no date [1809?]. Hand-colored etching.
"Doctor Fostus's invaluable remedy for Bankruptcies, poverty, distress, Nakedness, loss of trade, starvation, and all other Calamities incident to a long oppress'd and suffering people—the Doctor ever anxious to promote the Welfare of Ireland now offers his anti gallic Quintessence to the scrutinising eye of an enlightened populice [sic], with the trifleing advance of 50. pr cent, occasioned by the highly beneficial useful & necessary war, and happy success of our late & present glorious Expeditions— this Noble Medecine is composed of all the Doctors former & present happy compositions—a single Dose of which acts so powerfully on the Nervous System as to rid the patient of all his Earthly Infirmities—"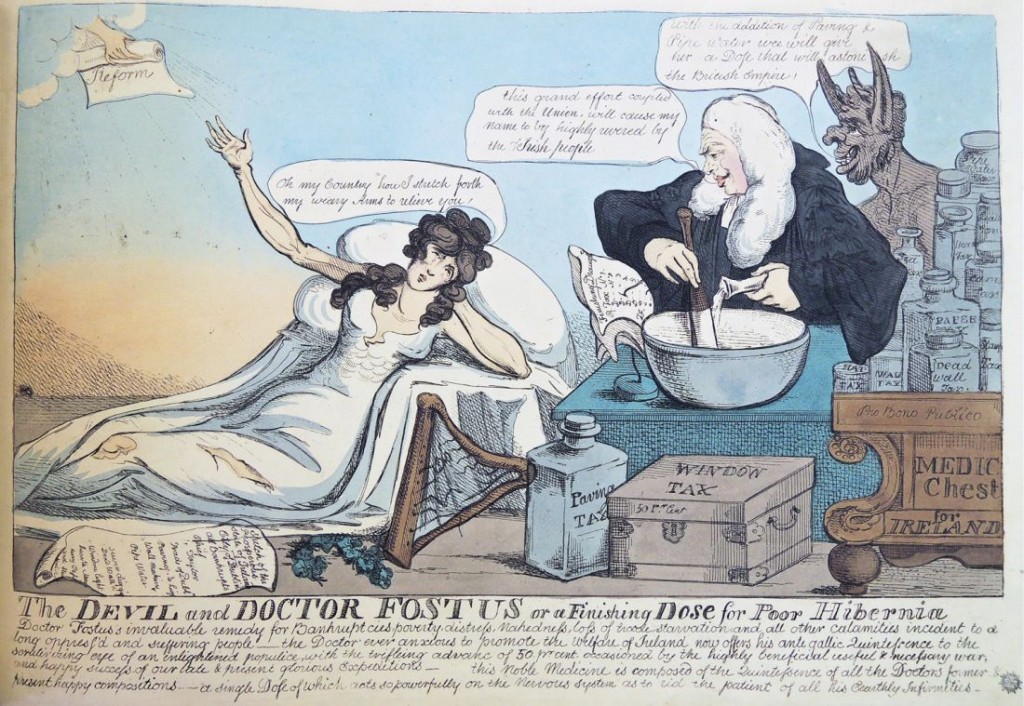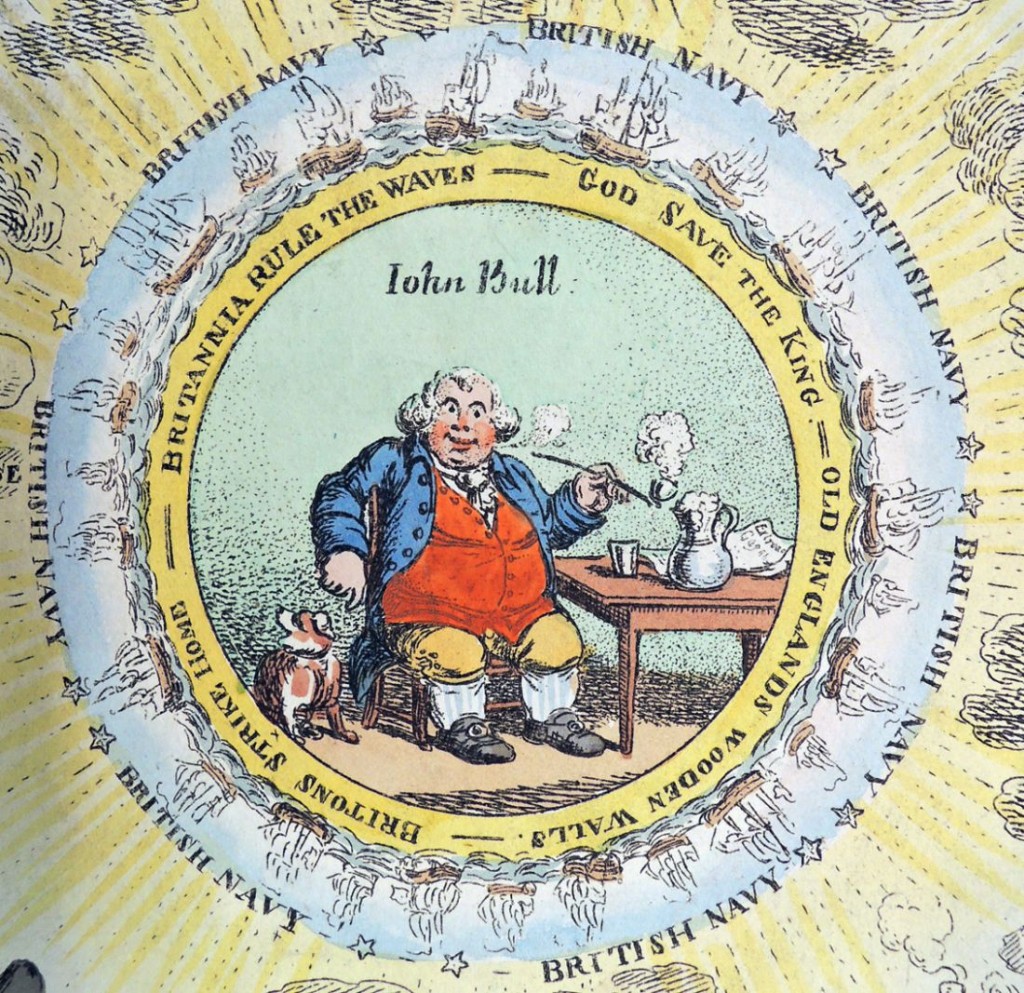 Found in: George M. Woodward (ca.1760-1809), The Caricature Magazine, or, Hudibrastic Mirror ([London] : Tegg, [1807-1820]). Graphic Arts Collection (GA) Kane Room Rowlandson 1807.5f