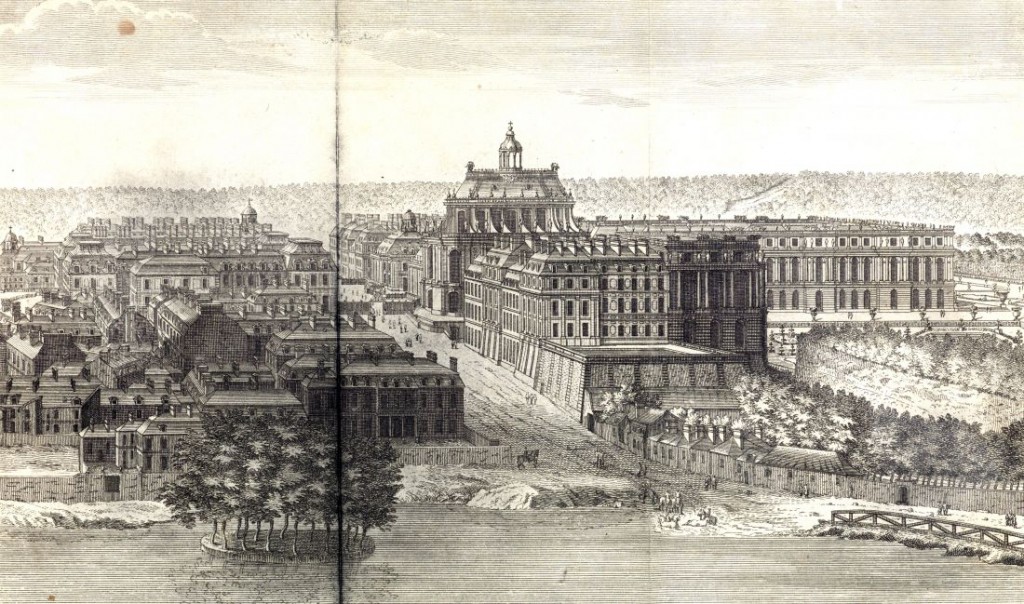 Please join us for the opening of our new exhibit:
Versailles on Paper: A Graphic Panorama of the Palace and Gardens of Louis XIV
in the Main Gallery of Firestone Library, Princeton University
Saturday, 14 February 2015
The opening lecture will be presented by Dr. Ian Thompson, author of The Sun King's Garden and Reader in Landscape Architecture at Newcastle University. The festivities begin at 3:00 p.m. in 101 McCormick Hall, followed by a reception in the gallery. Our thanks to the Department of French & Italian and the Friends of the Princeton University Library for sponsoring this event.
The public is invited, no reservations necessary.
For more information, see the exhibition website: http://rbsc.princeton.edu/versailles
Image: Antoine Hérisset, ca. 1685–1769, after E. Vensculpe. Vue de la face septentrionale du château de Versailles [View of the northern face of the palace of Versailles]. In: Jean-Baptiste de Monicart, 1656–1722. Versailles immortalisé par les merveilles parlantes … de Versailles, de Trianon, de la Ménagerie & de Marly [Versailles immortalized by the speaking marvels … of Versailles, Trianon, the Menagerie, and Marly]. Paris: E. Ganeau [etc.], 1720. Marquand Library of Art and Archaeology.