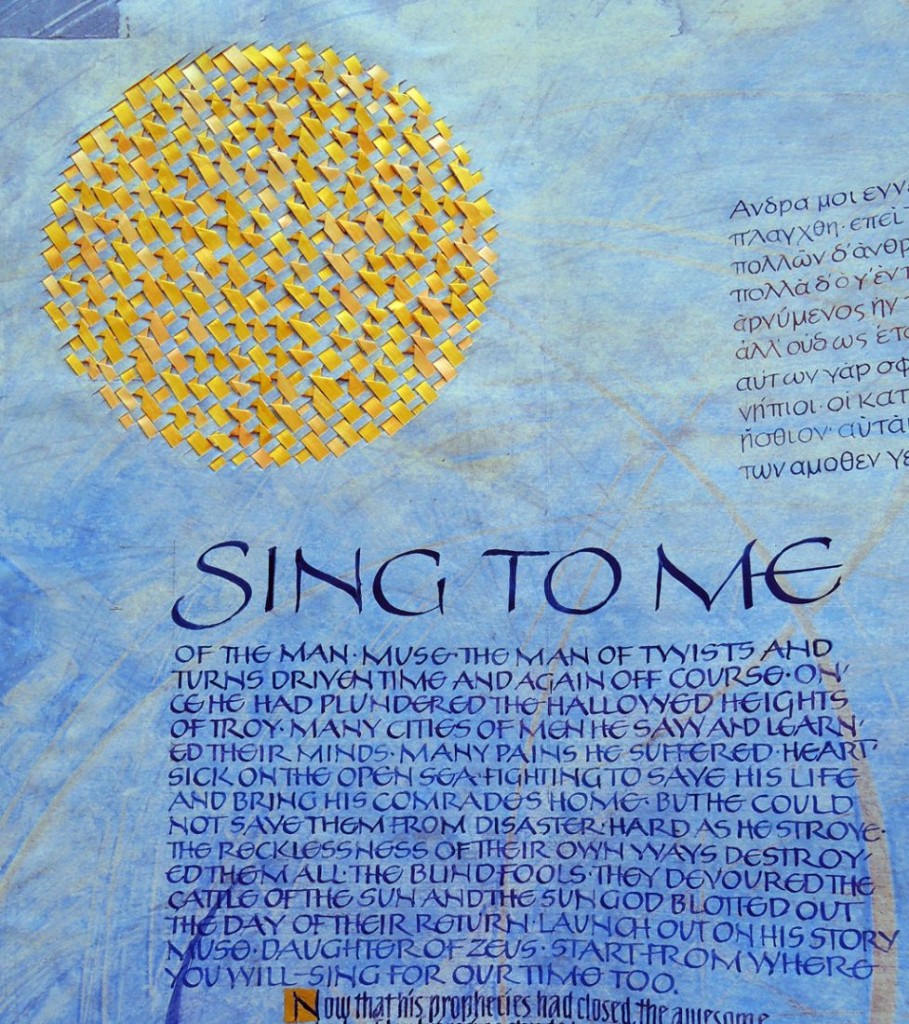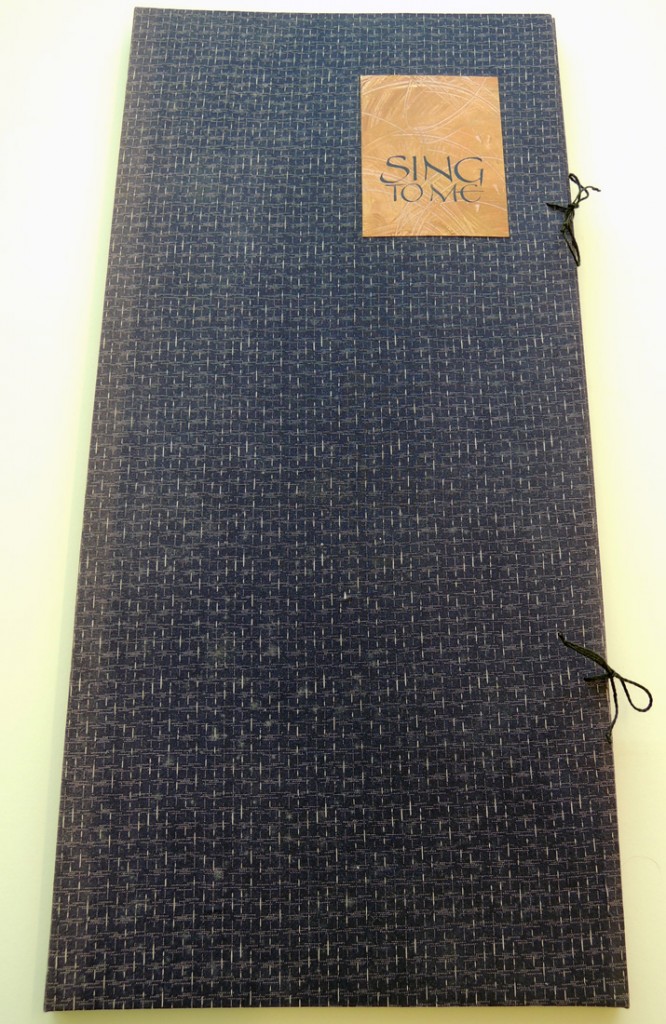 Jan Owen, Sing to Me. Text from the Odyssey by Homer, translated into English by Robert Fagles. [Bangor, Me.: Jan Owen], 1997. 1 volume ([1] folded leaf); 63.5 cm. Gift of Lynne Fagles. Graphic Arts Collection GAX 2015- in process
In 1997, Maine artist Jan Owen created a calligraphic artists' book from a single sheet of folded paper. The text she chose was from Homer's Odyssey, translated by Robert Fagles (1933-2008), former Arthur Marks '19 Professor of Comparative Literature Emeritus at Princeton University and renowned translator of Greek classics. By 2003, Ms. Owen had created several others to form a set of three calligraphic foldouts using the words of Homer.
Thanks to the generous gift of Lynne Fagles, the Graphic Arts Collection now holds the first of these unique creations. The book is designed to double as a hanging sculptural, with lettering in gouache on decorated paste papers, painted additions, and gold leaf. Cloth covered portfolio case houses the folded leaf, which is topped with a gold and yellow woven Tyvek circle to complete the design.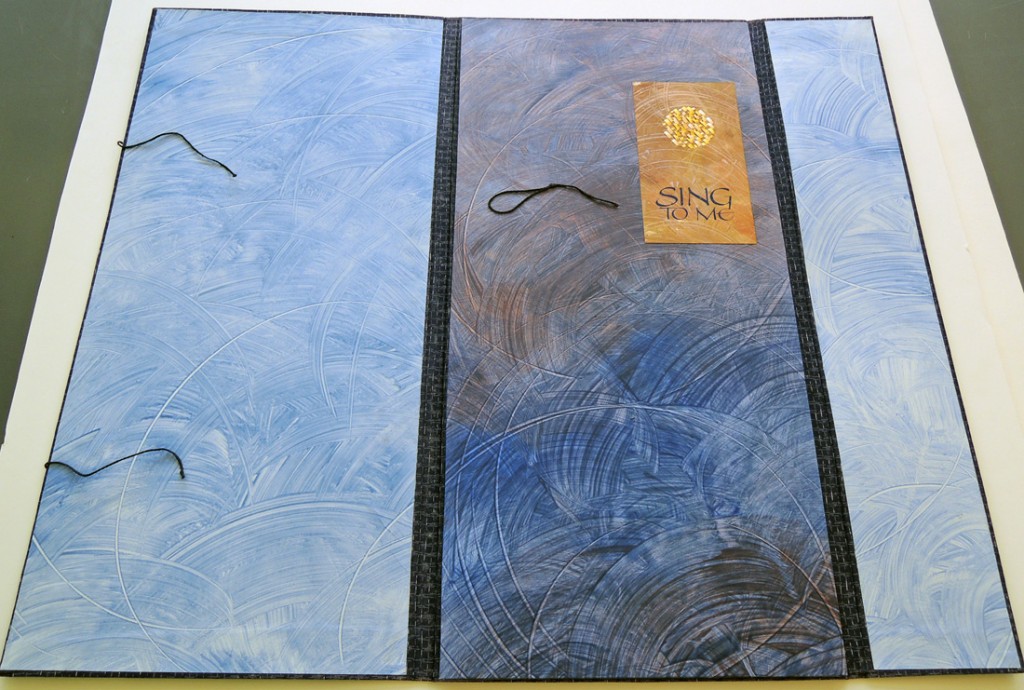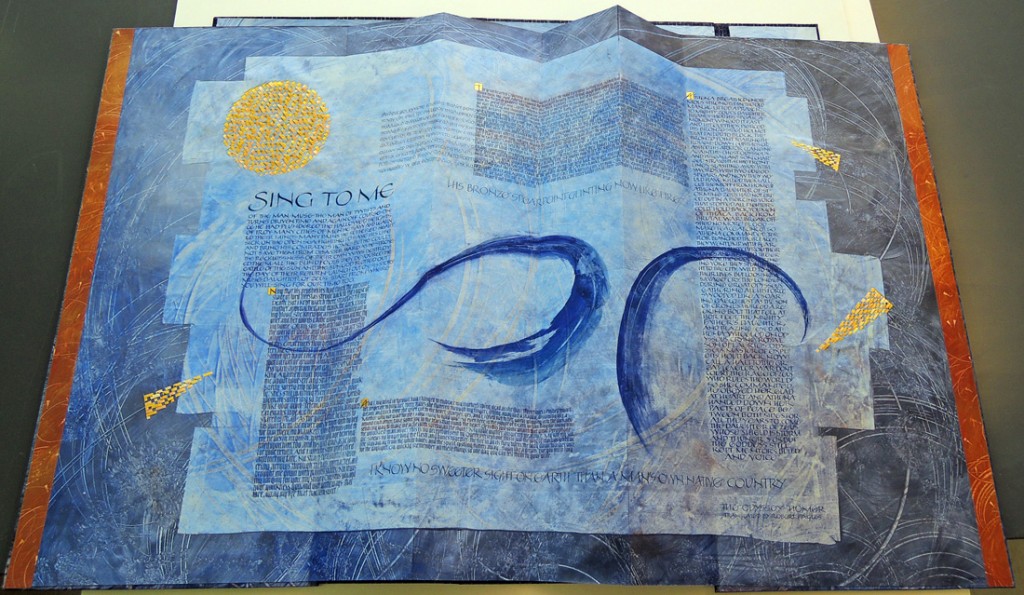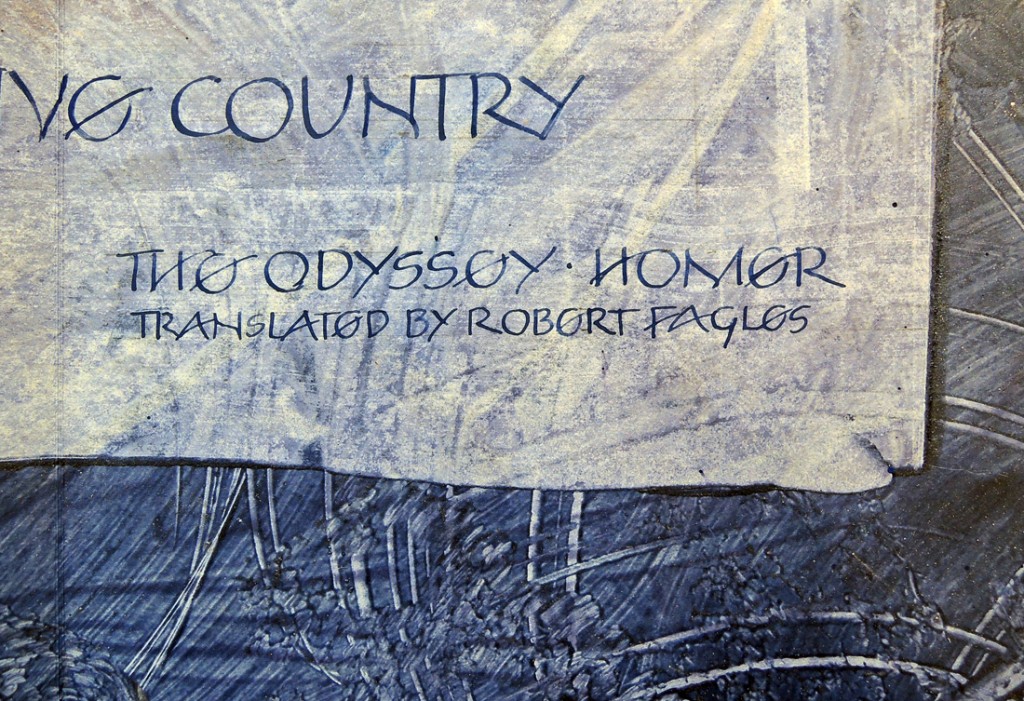 The artist writes, "Our age of computer technology is as exciting as when Gutenberg developed the printing press. While digitized information soars through space, I write with pens and brushes. Independent of technology, the power and beauty of words are constant; the depth of thought and leap of metaphor are vital. The complex rhythm of our bodies; our breath and our gestures found in handwritten letters still captivates me.
Hand lettering is the craft of gestural, abstract line becoming letter. The letters combine to make words and a visual conversation begins between writer and reader. I select words that have rhythm and meaning, then letter them into artist books and panels. I want to call attention to words through design and form in an object of beauty."