Taking a few minutes to finally unfold this small pile of paper led to a happy Friday afternoon discovery. The Graphic Arts Collection has six billboard size lithographs, probably meant for the outside marquee of a London theater. We have prints for The Pirates of Penzance; Rudigore; Trial by Jury; Patience; The Mikado; and H.M.S. Pinafore.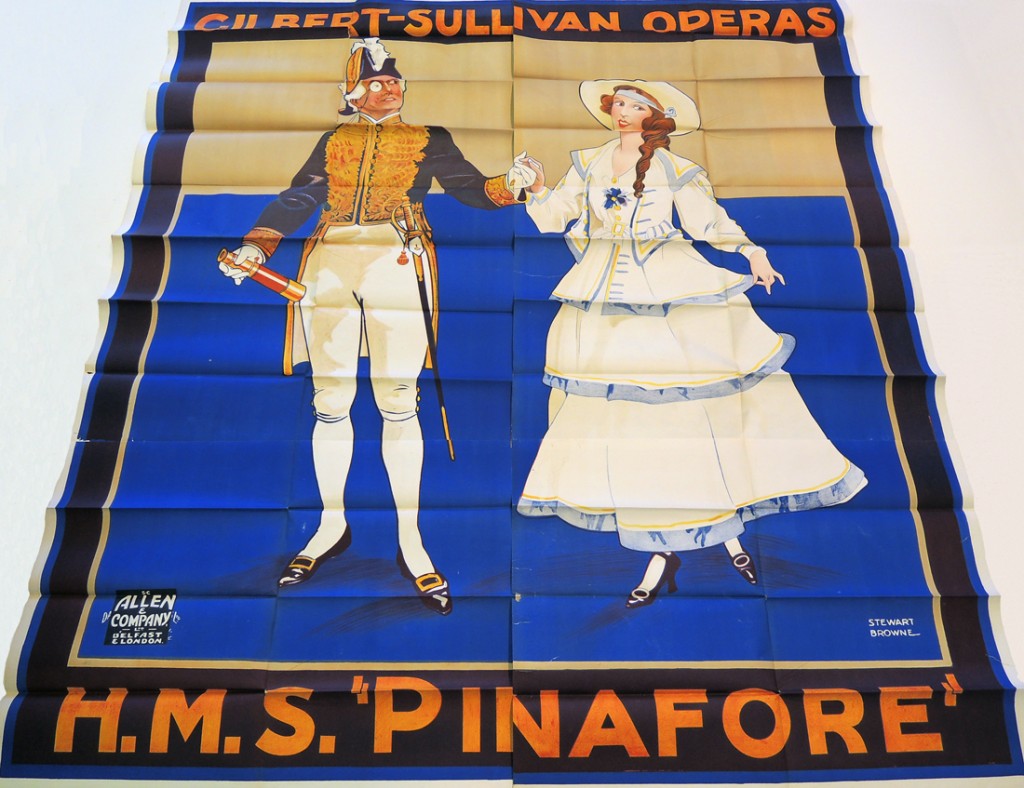 Once unfolded, four sections merge to form a poster approximately 96 x 80 inches, printed in bright, unmodulated colors. Each one has the logo of S. C. Allen and Company Limited, a printing firm that was active in the 1920s-1930s, in London and Belfast, Northern Ireland. Their main office is listed as 4 Lisle Street, London WC2 7BG. Note: on the one above, their company logo is placed over another company's logo, meaning the poster was reused.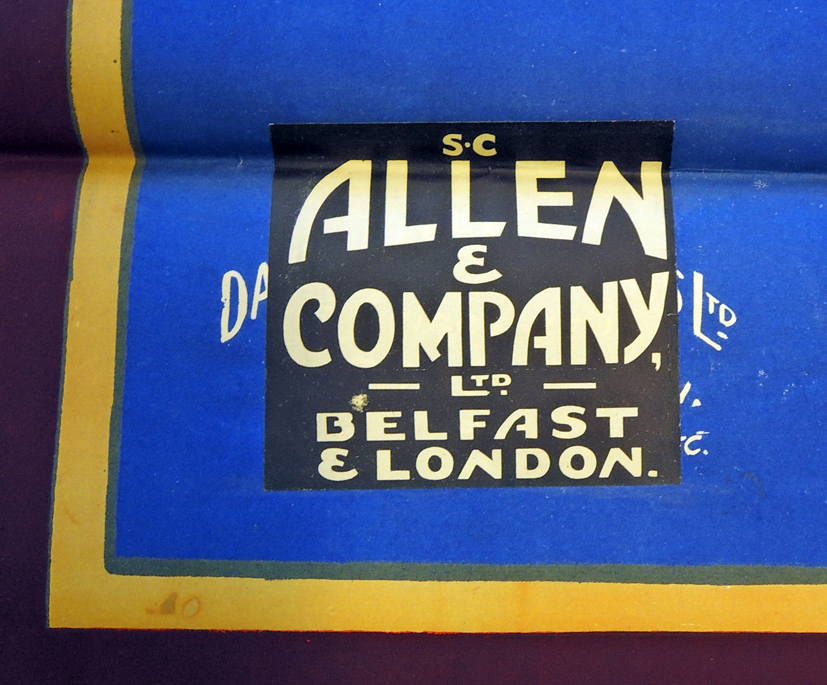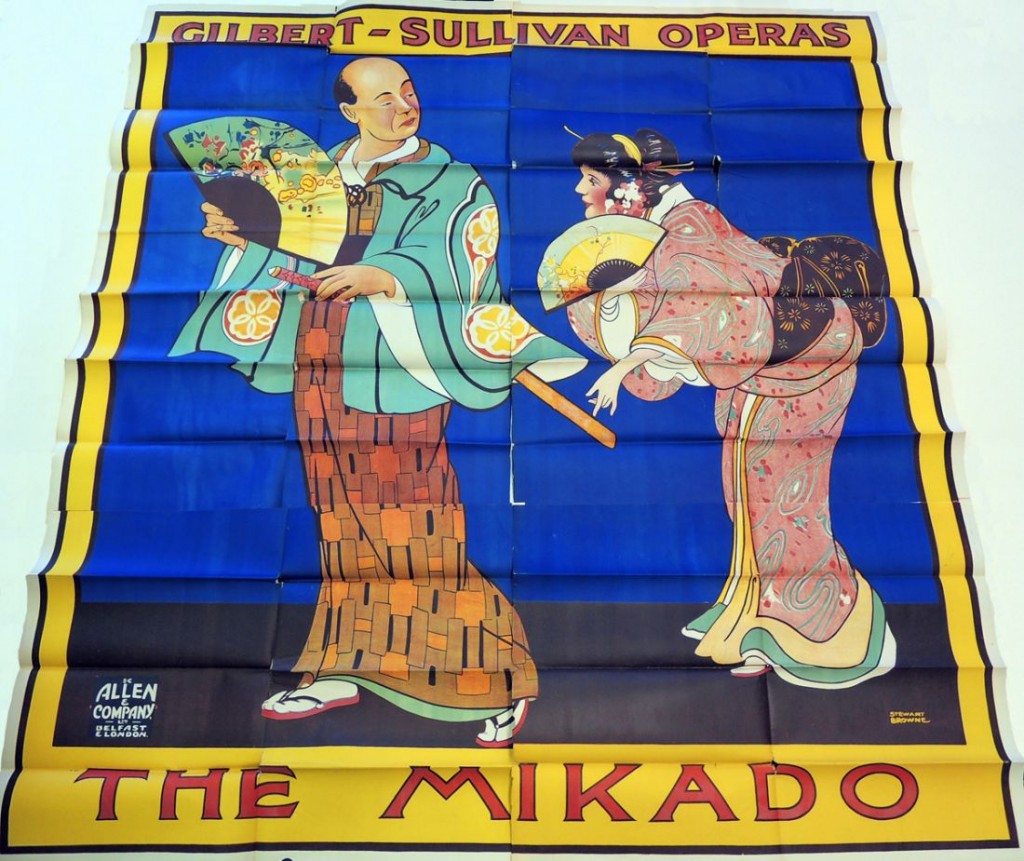 Each one is designed by the famous British poster artist Stewart Browne, active at the end of the 19th and beginning of the 20th century. There is a good interview with the artist in this journal : Frank Millward, "A Chat with Stewart Browne," Poster 2, no. 10 (April 1899): 146–47. Graphic Arts Off-Site Storage RCPXG-6990572, also available online.