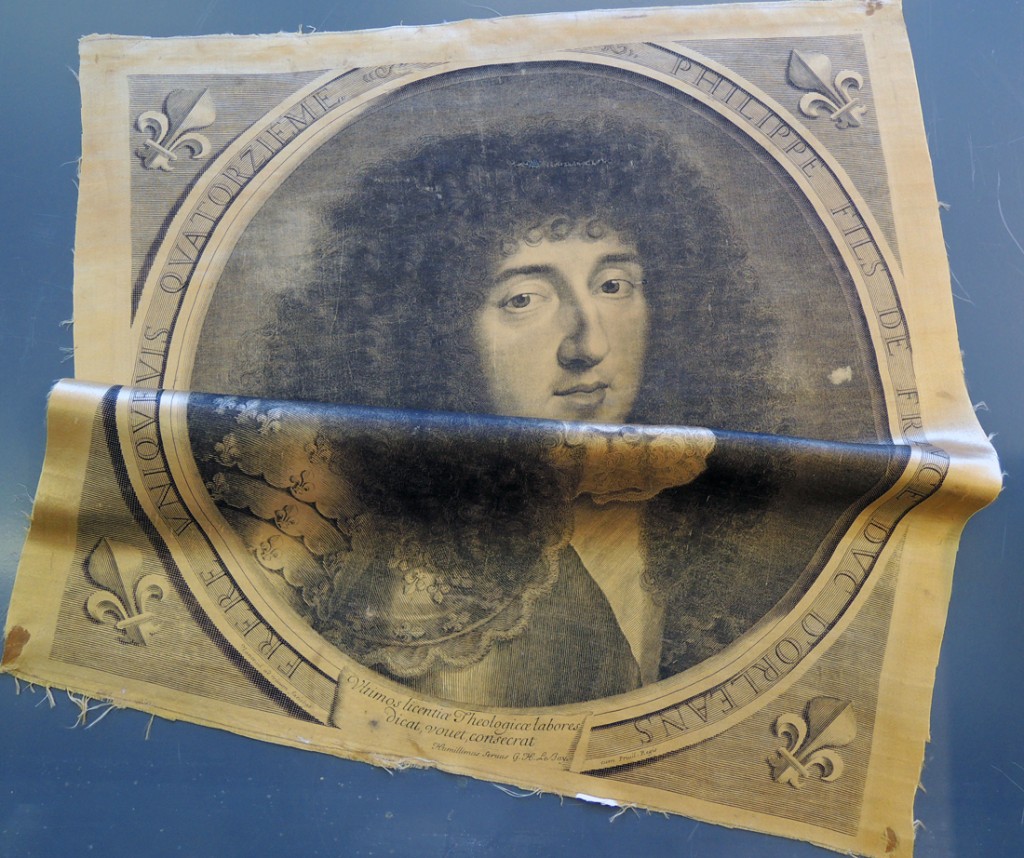 Robert Nanteuil, 1623-1678. Philippe, Fils de France, Duc d'Orléans, 1671. Engraving on satin cloth. References: Gordon no. 63B; Dumesnil no. 208; Petitjean & Wickert no. 188. Graphic Arts Collection GA 2005.01154. Gift of John Douglas Gordon, Class of 1905.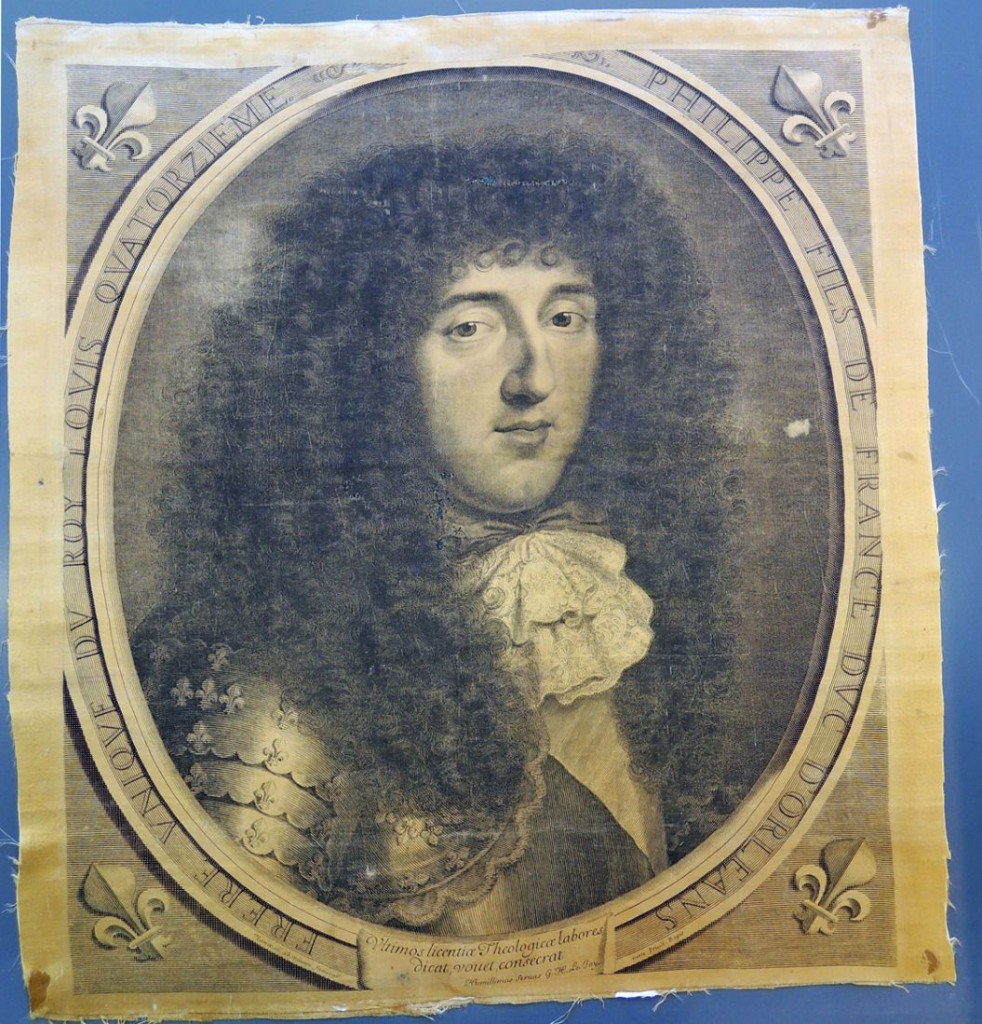 The subject of Nanteuil's engraving is Philippe, duc d'Orleans  (1640-1701), the son of Louis XIII and Anne of Austria. Philippe was 20 years old when he succeeded his uncle Gaston as Duke of Orléans and then, lived for the rest of his life in the shadow of his older brother, Louis XIV. Twice married, his son Philippe II d'Orléans became regent for Louis XV.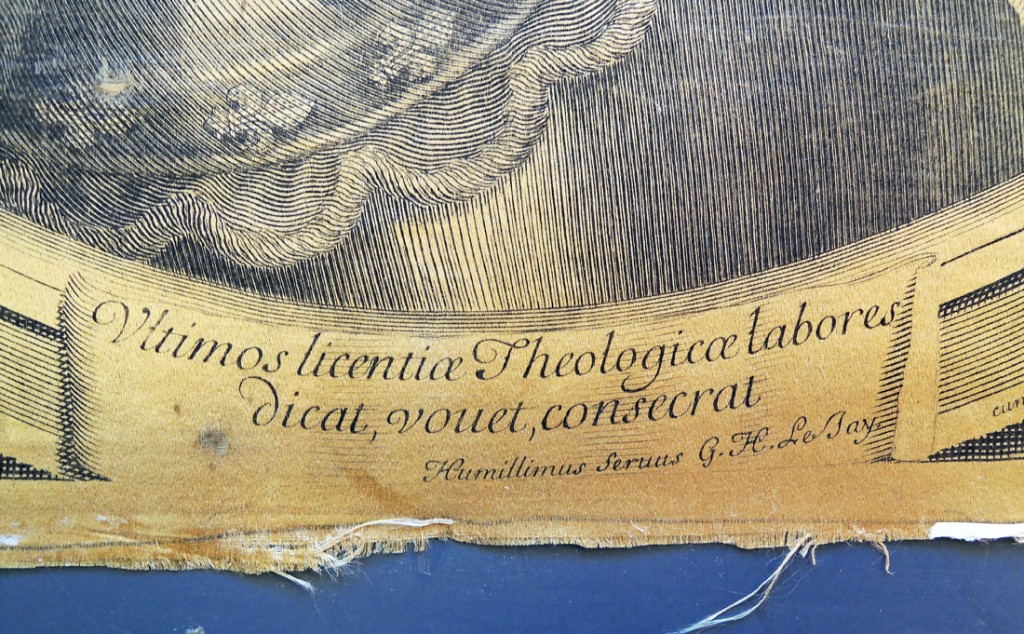 This rare impression on satin is known as a thesis print and accompanies the thesis text, seen below. Inscribed: "Unico Regis Fratri Questio Theologica, etc …" it is the thesis of Guillaume Henry Le Jay, who commissioned the printing of the portrait and the text.
To see another example of a thesis print, this time on paper, see Steve Ferguson's post at: https://blogs.princeton.edu/rarebooks/2009/04/jesuit-thesis-print-douay-1753/
See also: Henri-Guillaume Le Jay. Mémoire pour Messire Henry Guillaume Le Jay, evesque et comte de Cahors, deffendeur… contre Messire Charles de Lorraine, comte de Marsan. No publisher or date.