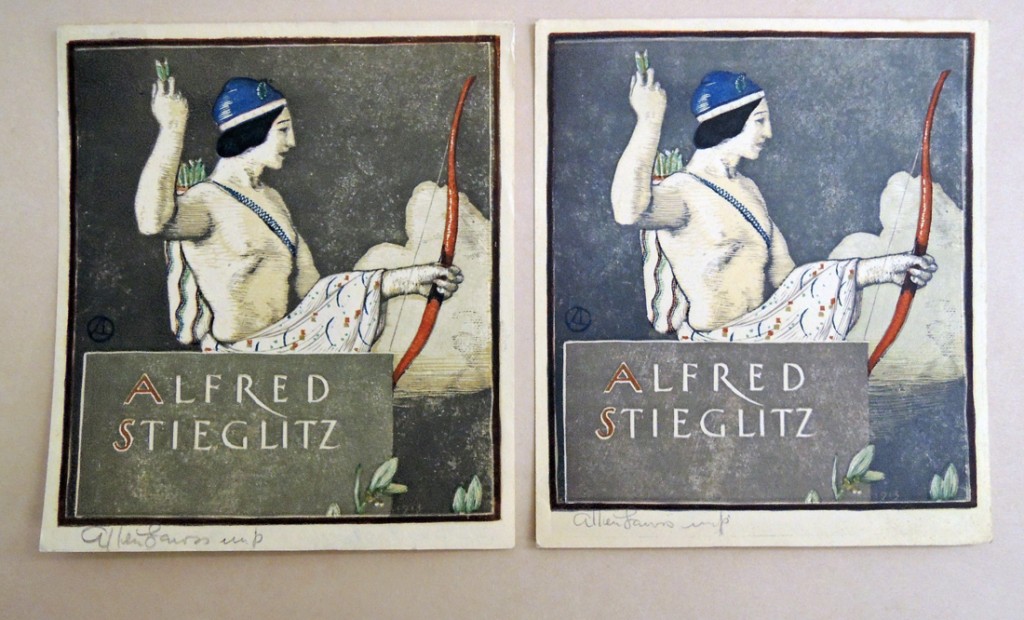 Arthur Allen Lewis (1873-1957) Alfred Stieglitz's Bookplate, 2 copies, no date [1913]. Color woodcut. Graphic Arts Collection GA 2007.01676
Although 291, Alfred Stieglitz's New York Gallery, is primarily remembered for its photography shows, Stieglitz also showed prints and drawings. 291's third exhibit of prints featured the work of Allen Lewis (1873-1957), which was also the artist's first one-man show. The catalogue lists 43 drypoints, etchings, and bookplates with a commentary by Paul Haviland, who had introduced Lewis to Stieglitz. The text is also included in CameraWork: Paul B. Haviland, "Etchings by Allen Lewis," CameraWork no. 27 (July 1909): 27.
According to Christian Peterson, "In 1913, Stieglitz commissioned Lewis to design not only a bookplate for him, which ended up being one of his most elaborate (utilizing ten separate printing blocks), but also Stieglitz's collection label. The latter featured stylized lettering in a round-corned box and was affixed to many of the pictorial photographs that Stieglitz acquired over the years."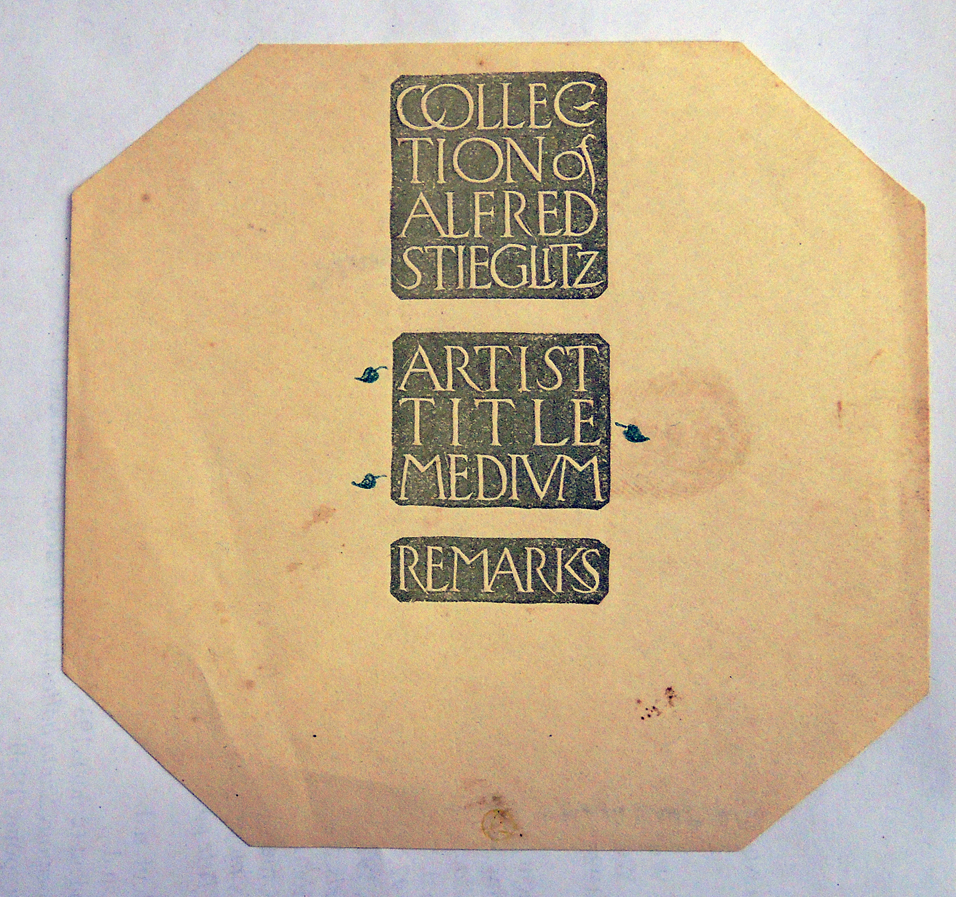 Arthur Allen Lewis (1873-1957), Collection of Alfred Stieglitz, no date [1913]. Color woodcut. Graphic Arts collection GA 2007.01726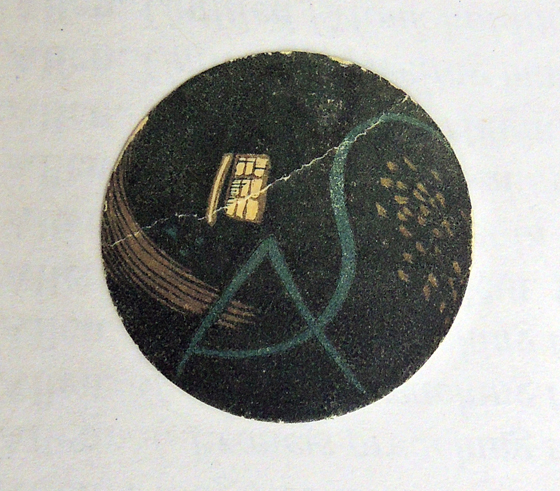 The Graphic Arts Collection is fortunate to hold 27 prints and bookplates by Lewis, along with many of his illustrated books. These were collected by Elmer Adler, who also commissioned designs from Lewis.