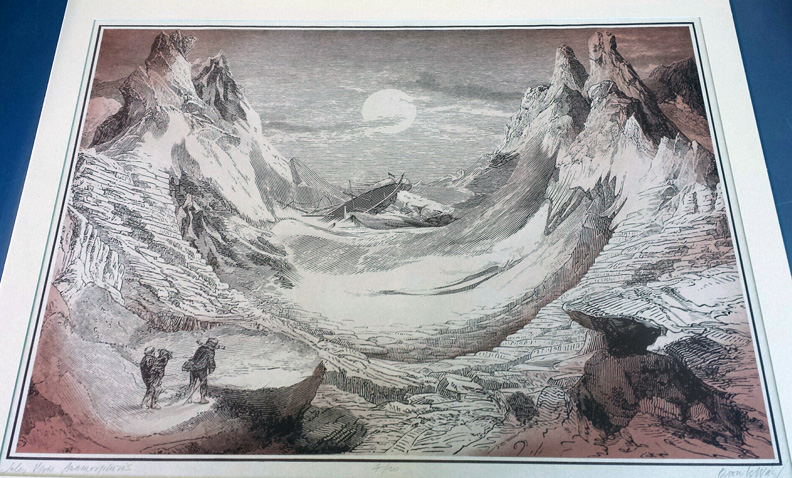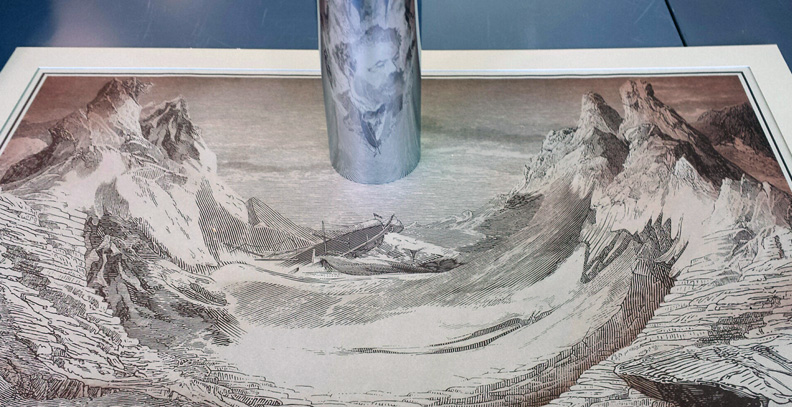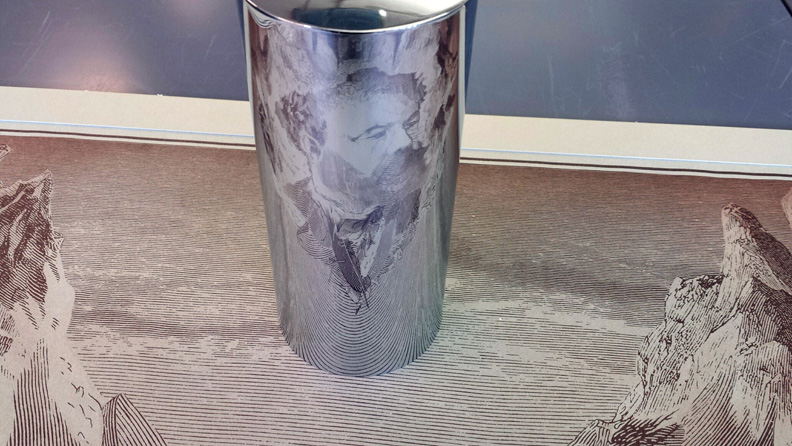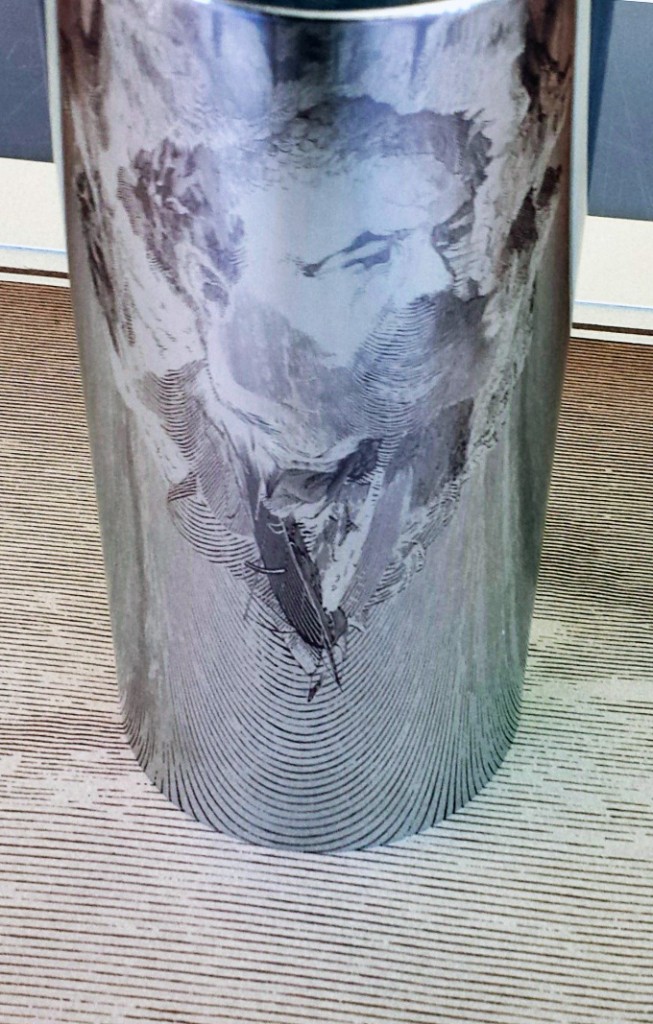 The class HUM 598/ENG 547/ART 569, Humanistic Perspectives on the Arts: Drawing and the Line in Literature and the Visual Arts visited the Graphic Arts Collection yesterday to view some of our many anamorphic prints and devices.
Here is one example by Istvan Orosz, Ile mysterieuse [Mysterious Island], 1983. Anamorphic etching. Graphic Arts Collection GA 2003.00001. Gift of anonymous donor.
The print holds a hidden image of the author, Julies Verne (1828-1905) within a setting from his fictional landscape.
A bit about this wonderful class: "This course will pursue some of the relations between perceiving, describing and knowing in the humanities and art practice. Studying the creation and meaning of the line in visual art, poetry, and a handful of philosophical texts, we will examine reversible processes of representation and abstraction as we also consider the mimetic and inventive powers of ekphrasis and art writing."
Here is a video by the Brothers Quay, explaining anamorphosis:

Brothers Quay -1991- De Artificiali Perspectiva, or Anamorphosis (1991), Published on Apr 6, 2013
Anamorphosis is one of the few examples of an "animated documentary." The 15-minute film, richly laden with detailed English-language narration, actually constitutes a detailed lecture, where Stephen and Timothy Quay use animation to explore the now forgotten 17th and 18th century art form of the title. The Quays reveal how, in that practice, special paintings employ visual distortion to disclose hidden messages and symbols when viewed from different angles. Leszek Jankowski composed the score.