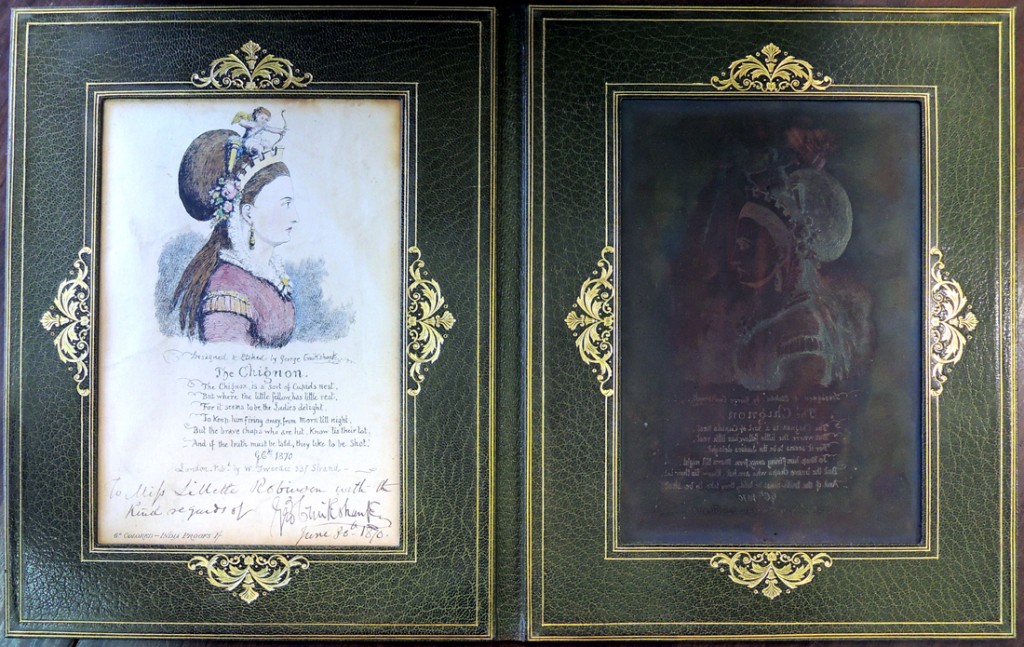 George Cruikshank (1792-1878), The Chignon, 1870. Colored etching and copper printing plate. Graphic Arts Collection GA 2010.01192. Gift of Richard W. Meirs, Class of 1888.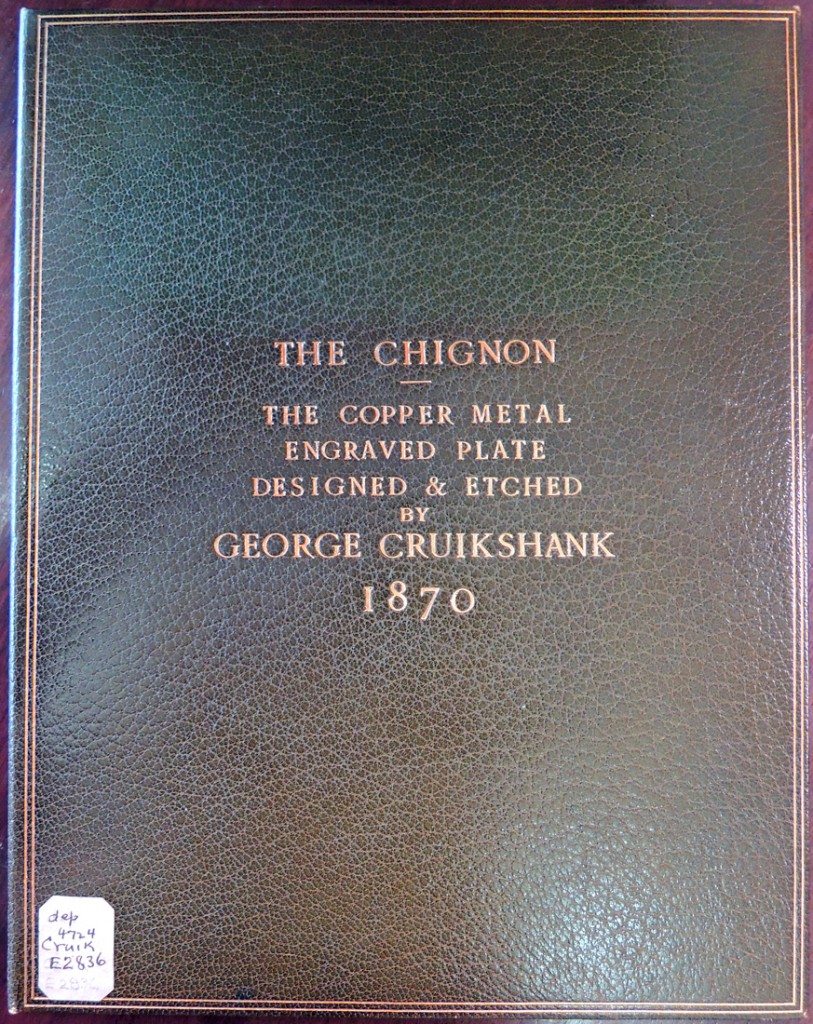 The Meirs Collection of Cruikshanlciana, consists of 894 illustrated books as well as hundreds of prints, drawings, and watercolors presented by Richard W. Meirs, Class of 1888.
One of the many treasures Meirs collected and had specially bound is this pairing of an etched copper plate and the hand colored etching pulled from that plate.
For more information about Princeton's holdings see E. D. H. Johnson, "The George Cruikshank Collection at Princeton," The Princeton University Library Chronicle 85 (1973-74): 1-33.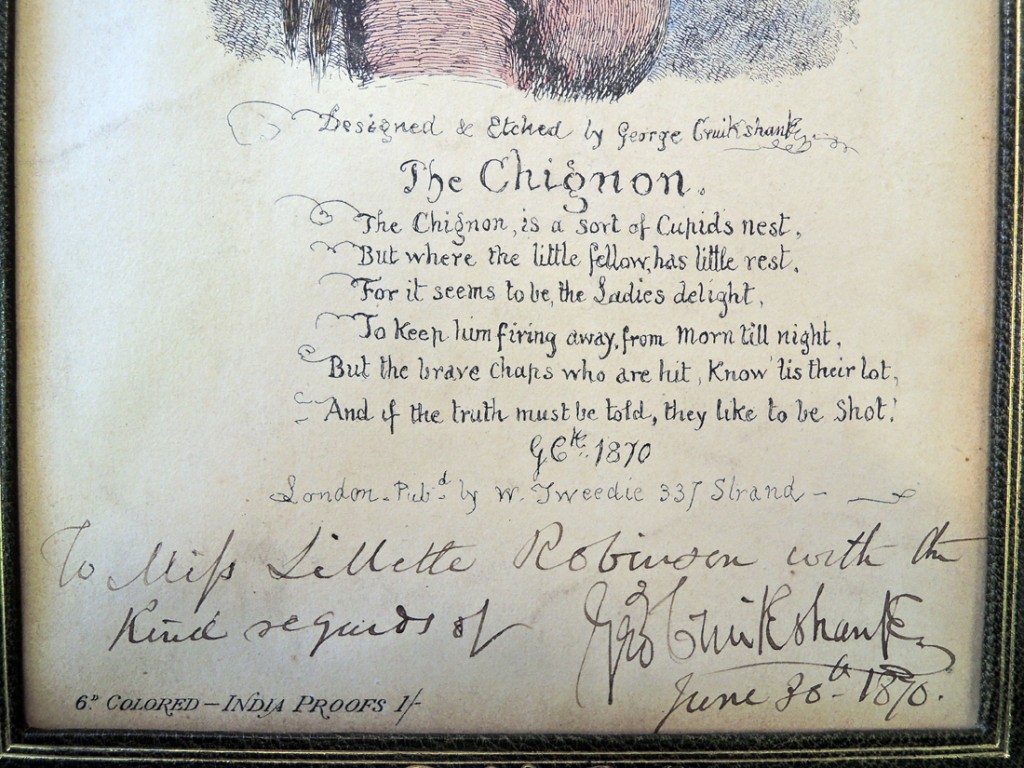 Lettered below image "Designed & Etched by George Cruikshank" "The Chignon. The Chignon is a sort of Cupid's nest, But where the little fellow has little rest, For it seems to be the Ladies delight, To keep him firing away, from Morn till night, But the brave Chaps who are hit, know tis their lot, And if the truth must be told, they like to be Shot! GCk 1870" and "London. Pub.d by W. Tweedie 337 Strand-"