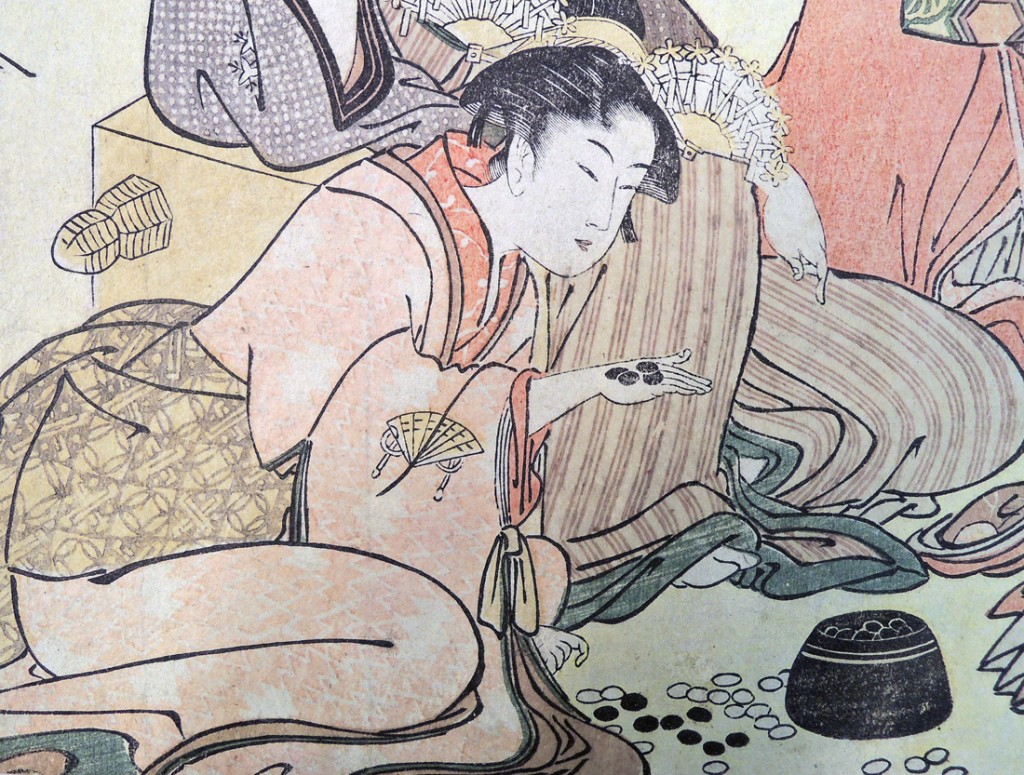 Kitagawa Utamaro (1753-1806), Go Playing, no date (about 1790). Color woodblock print. Graphic Arts Collection GA 2009.00694. Vertical Ôban. From the series Four Accomplishments (Kinkishoga).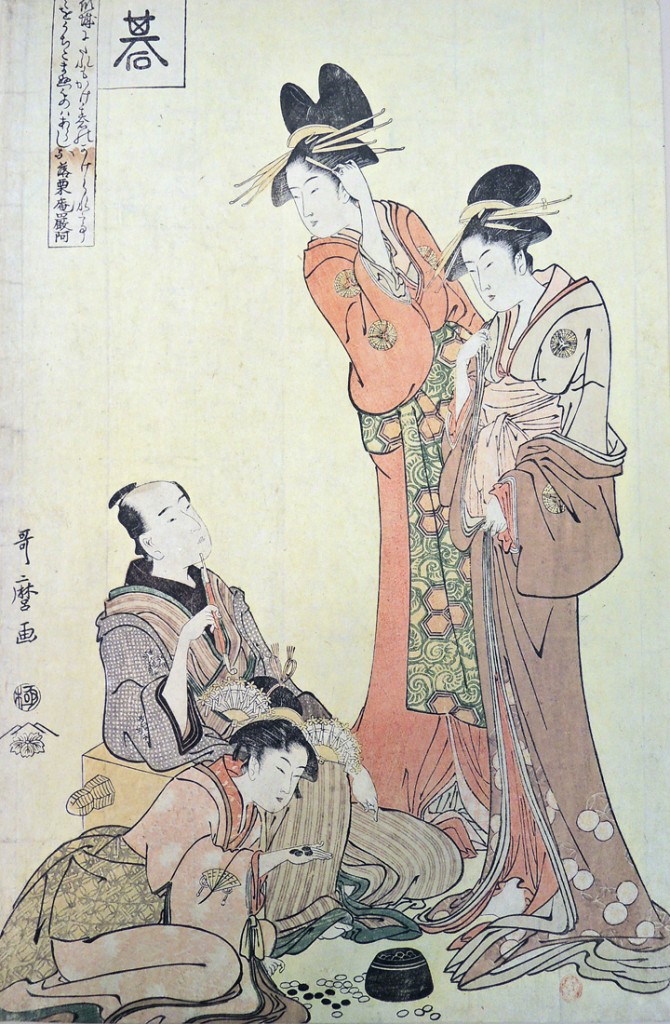 The Graphic Arts Collection holds one of Utamaro's four prints depicting the four cultural activities or arts to be mastered by an ideal Chinese scholar. These include the playing of the musical instrument gin; playing the board game weigi (later changed to go); the art of calligraphy; and that of painting. Utamaro parodies the tradition by showing courtesans rather than scholarly gentlemen playing the game of go.
Here is another from the series, owned by the Museum of Fine Arts Boston.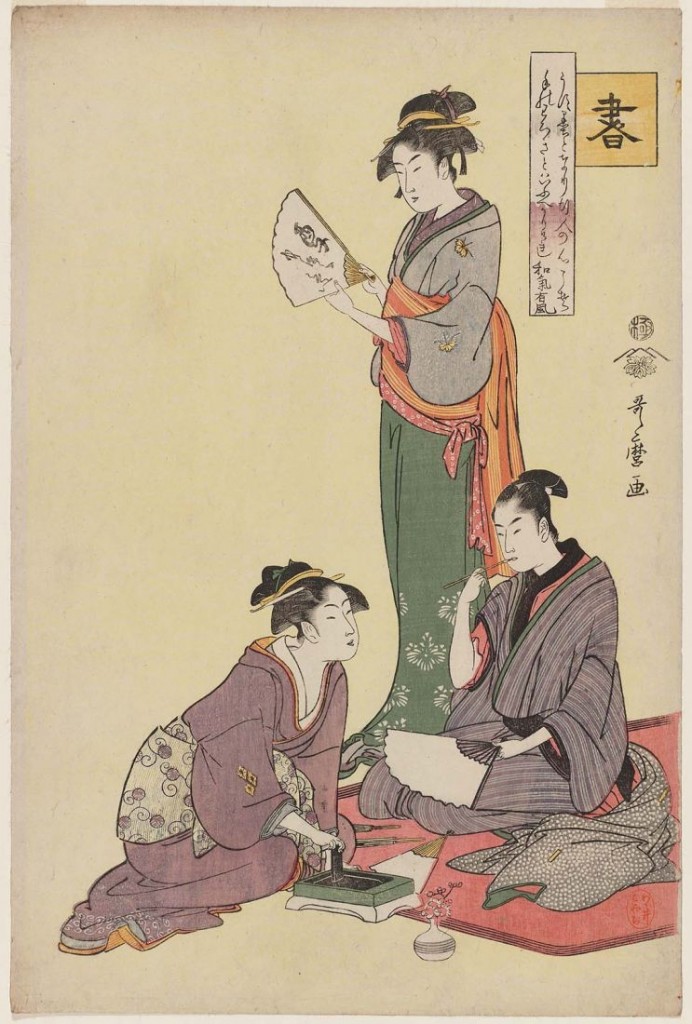 Kitagawa Utamaro (1753-1806), Calligraphy (Sho), from an untitled series of the Four Accomplishments (Kinkishoga), about 1790–91. Vertical ôban. © Museum of Fine Arts Boston