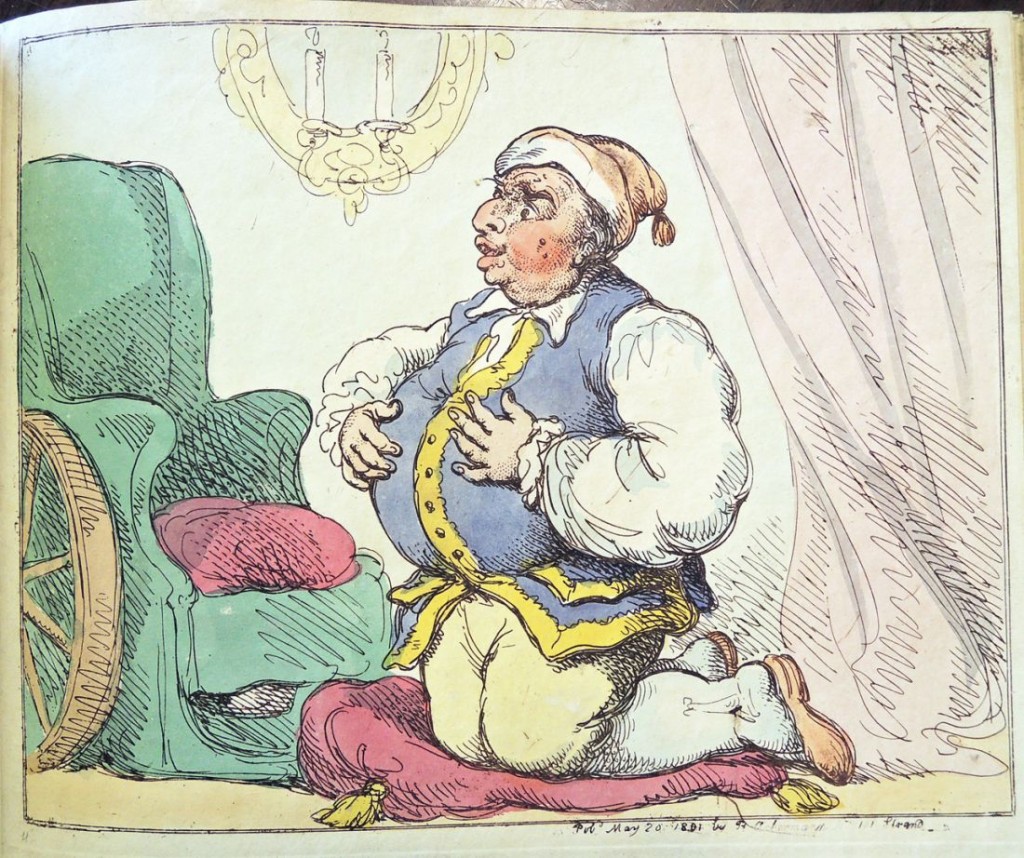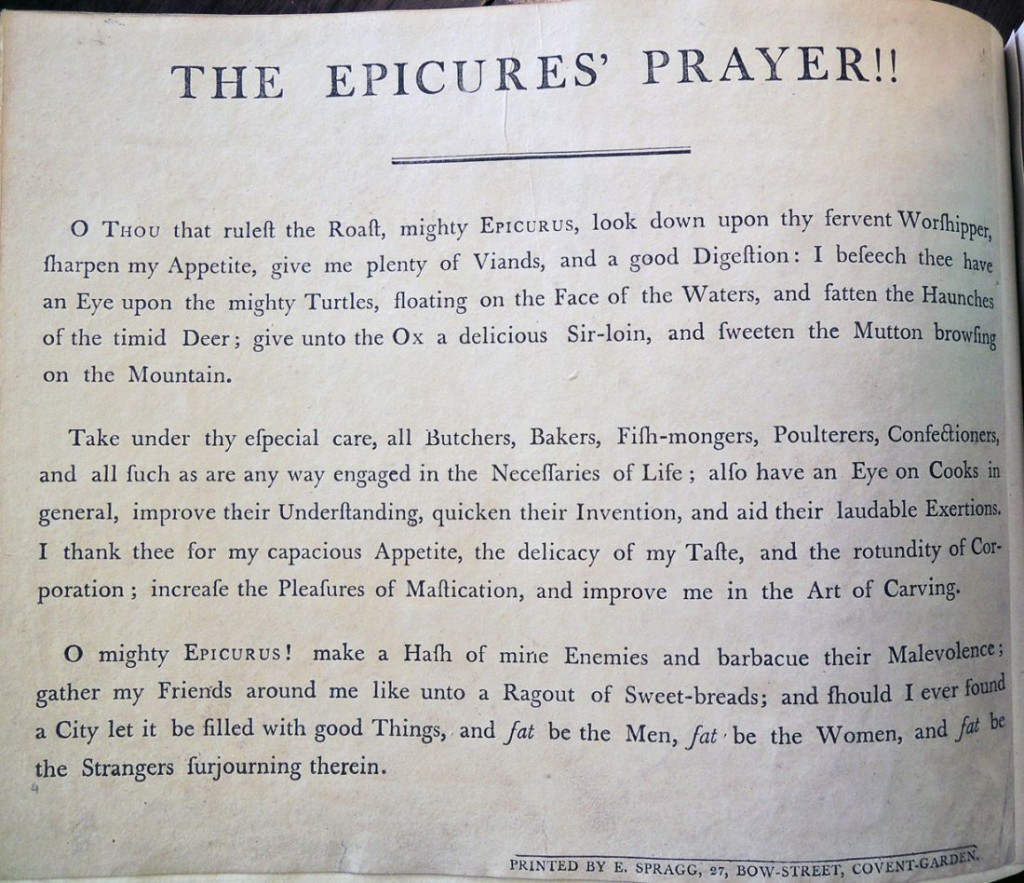 O mighty Epicurus! make a hash of mine Enemies and barbacue their Malevolence; gather my Friends around me like unto a Ragout of Sweet-breads; and should I ever found a City let it be filled with good Things, and fat be the Men, fat be the Women, and fat be the Strangers surjourning therein.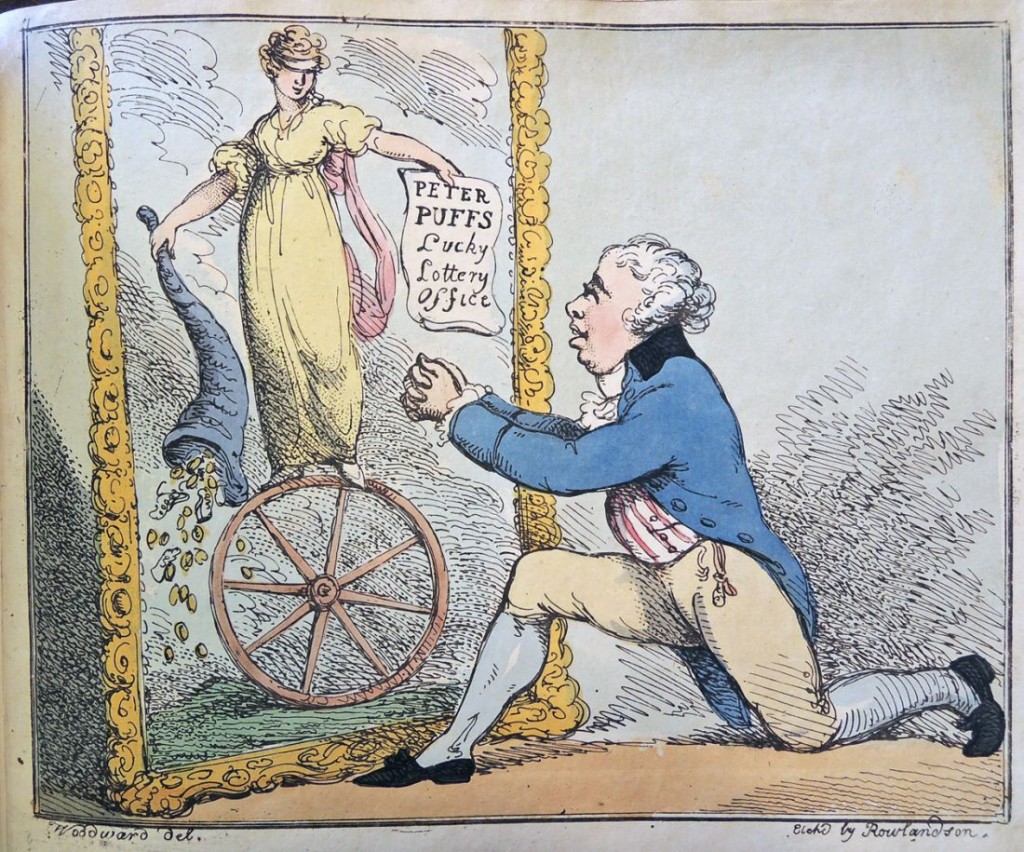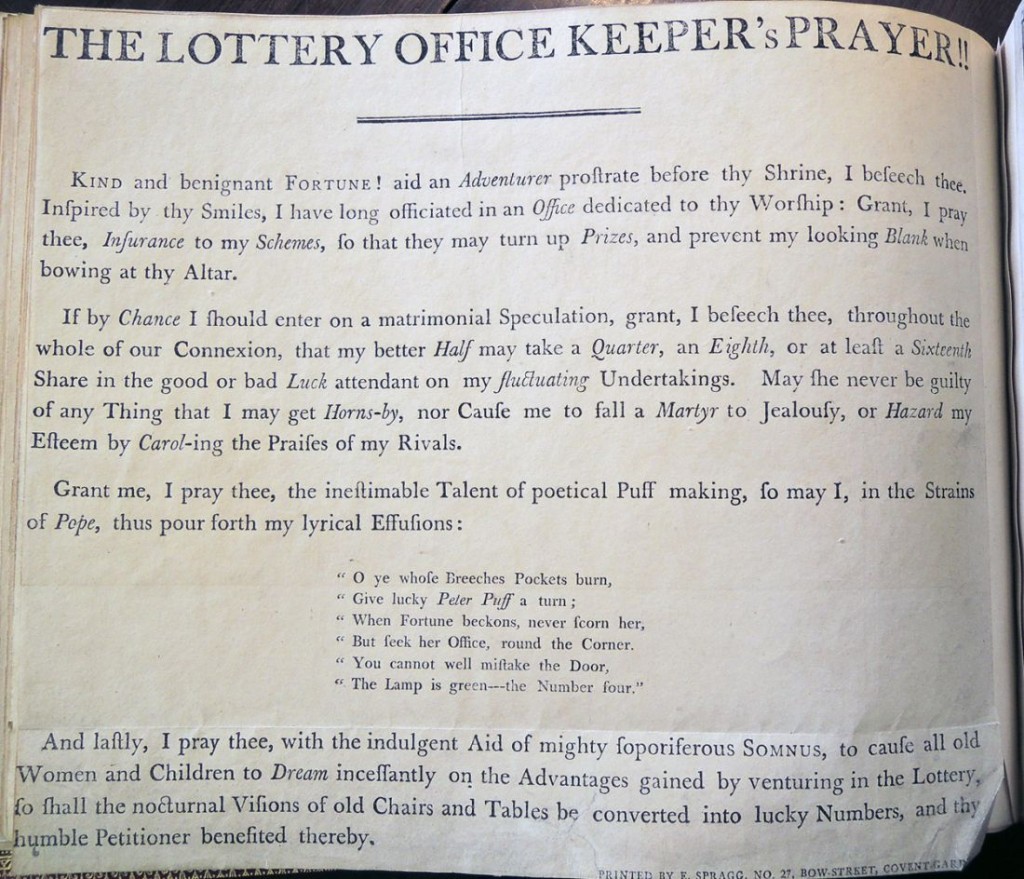 O ye whose Breeches Pockets burn, Give lucky Peter Puff a turn; When Fortune beckons, never scorn her, But seek her Office, round the Corner. You cannot well mistake the Door, The Lamp is green–the Number four.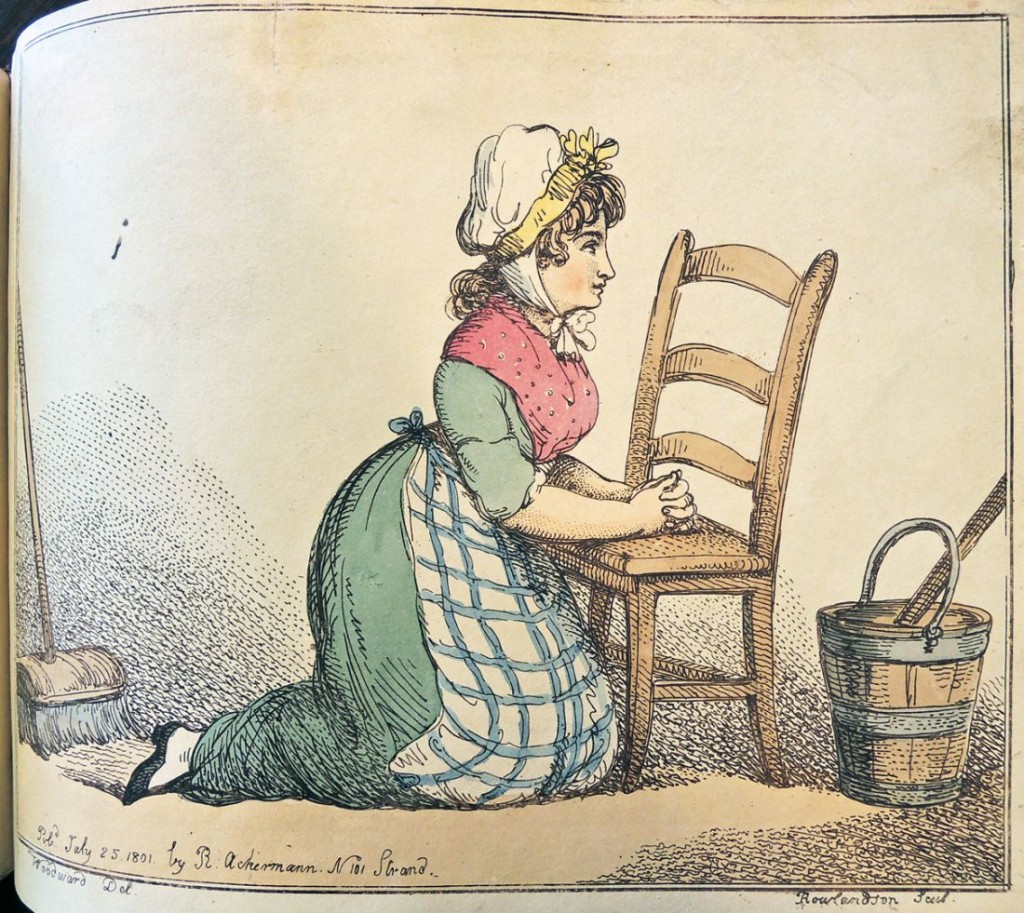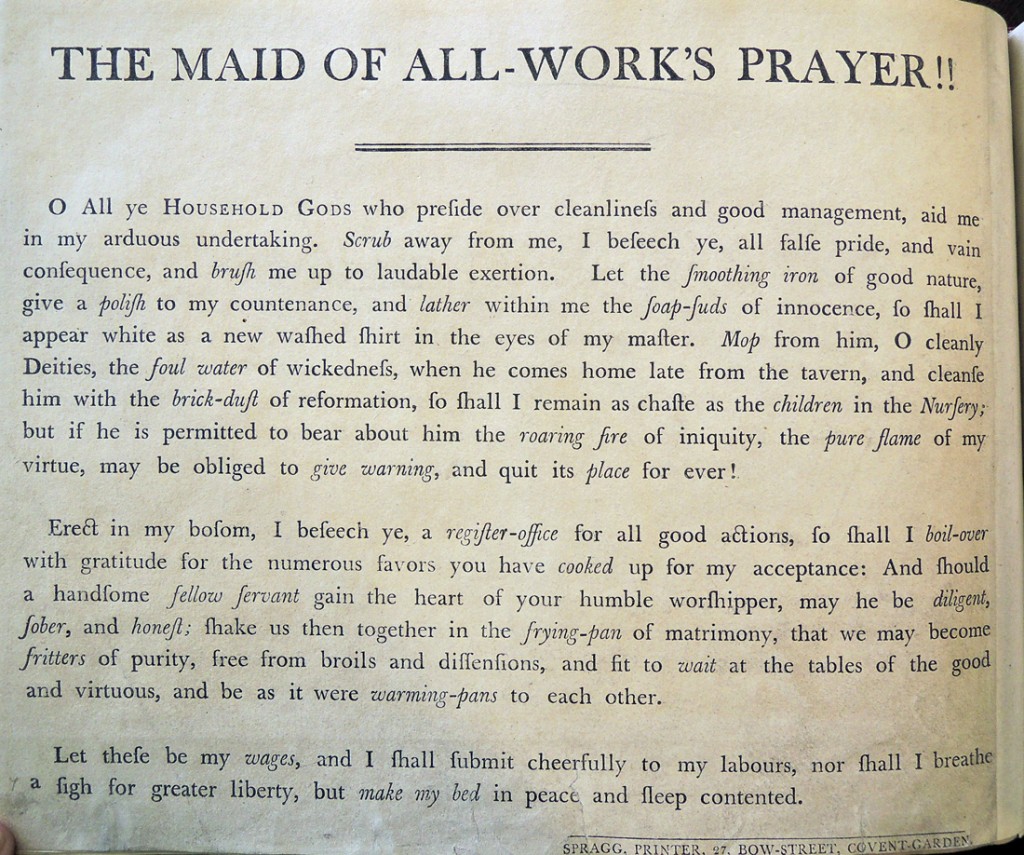 O all ye Household Gods who preside over cleanliness and good management, aid me in my arduous undertaking…
The Graphic Arts Collection holds a number of sets of prayers and journals engraved by Thomas Rowlandson. The ones posted here are from a bound set that comes with a hand-written index, presumably by Dixon Q. Brown, our donor.
Thomas Rowlandson (1756-1827), Prayers and Journals, engraved by Rowlandson after George Moutard Woodward (ca. 1760-1809) ([London]: R. Ackerman, printed by E. Spragg, No. 27, Bow-Street, Covent-Garden, 1801-1802]). Twelve prints with accompanying text; nine of the prints are from the Prayers series, most dated 1801, and three are from the Journals series, dated 1802. Graphic Arts Collection (GA) Rowlandson 1801.5.