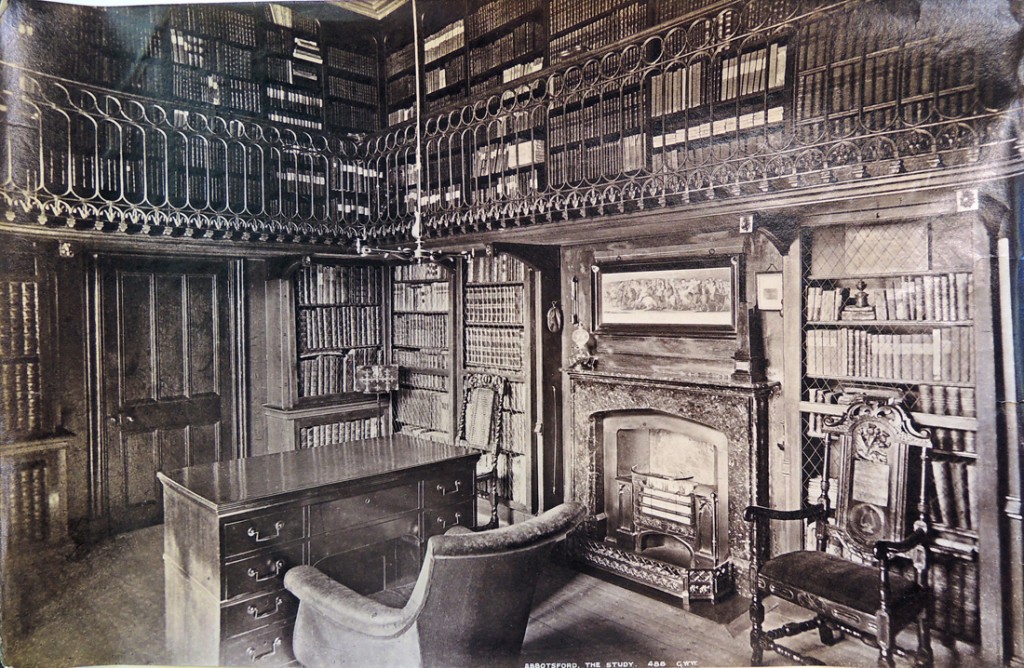 George Washington Wilson (1823-1893), Abbotsford, the Study, [1880]. Albumen silver print. Graphic Arts Collection 2015- in process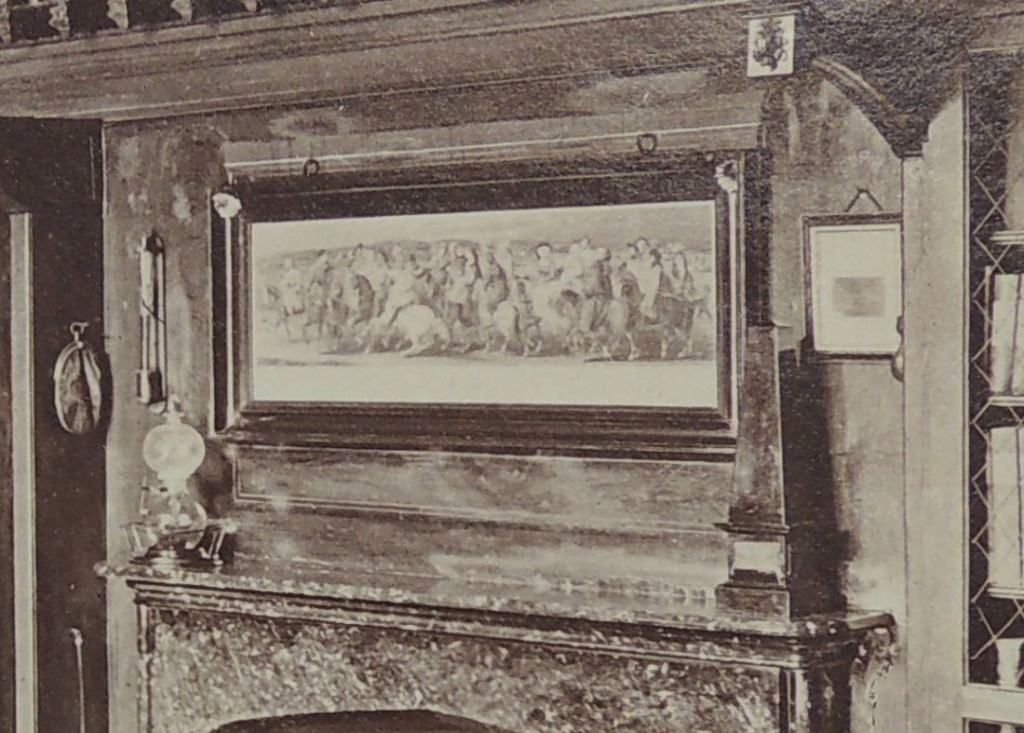 This albumen photograph shows the personal study of Sir Walter Scott (1771-1832), the last room to be completed at Abbotsford in 1824. Over the fireplace, Scott chose one of the most popular engravings of his era, The Pilgrimage to Canterbury after Thomas Stothard.
Scott was one of the original subscribers of the engraving, published in 1817 and sold at six guineas (the common impressions were three guineas each). This edition sold out quickly and has been recorded as having the most extensive sale of its kind within the last hundred years. Princeton's Graphic Arts Collection has only a later 1822 impression by Worthington.

Luigi Schiavonetti (1765-1810) and James Heath (1757-1834) after Thomas Stothard (1755-1834), The Pilgrimage to Canterbury, 1809-1817. Etching and engraving. Print and original painting in the Tate Britain.

In 1806 Thomas Stothard received a commission from [Robert] Cromek the engraver to paint his famous picture of the Canterbury Pilgrims setting forth from the Tabard Inn. The subject had been treated before by Stothard for Ritson, but Cromek had previously offered the commission to William Blake, and hence ensued a lamentable breach between the two old friends which was never healed. The picture … was exhibited in 1807 in England, Scotland, and Ireland, and drew crowds.

The engraving was entrusted to Luigi Schiavonetti, who etched the plate and engraved wholly or in part some of the figures. After his death it was being worked upon by Francis Engleheart when Cromek died (1812). It was next given to Niccolo Schiavonetti, who had not finished it at his death in 1813, and it was finally completed by James Heath and published in October 1817, some years after Blake's rival engraving. Its success was enormous, but Stothard had no share in the profits.–Dictionary of National Biography