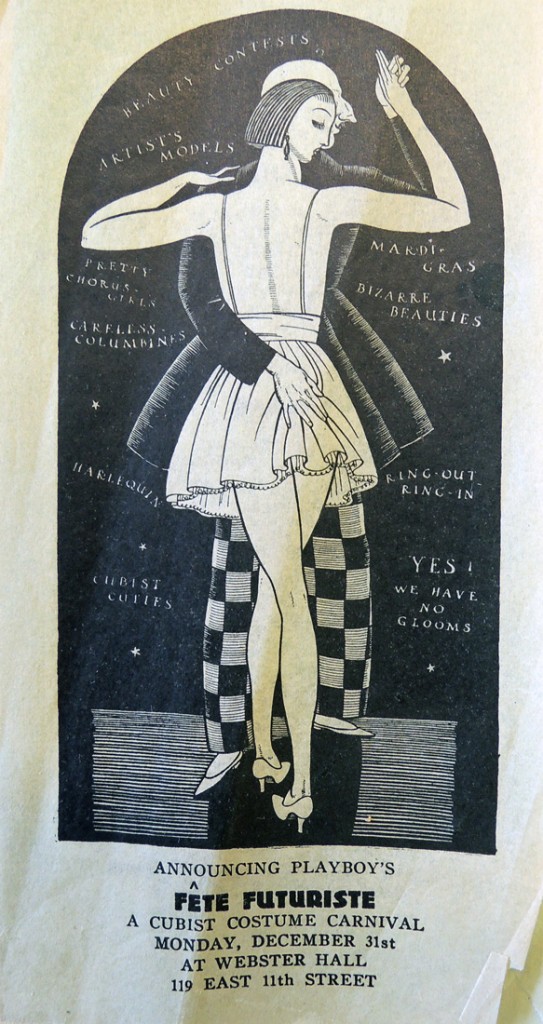 From 1917 to 1923, Egmont Arens managed the Washington Square Bookshop at 17 West 8th Street and then, 27 West 8th Street, where he also published Playboy A Portfolio of Art and Satire (Marquand 0901.725Q). From 1923, Playboy sponsored a New Year's Eve costume party at Webster Hall: Fête Futuriste, a Cubist Costume Carnival, which continued on and off throughout the 1920s. This invitation could have been for 1923 or 1928, since in both New Years Eve fell on a Monday.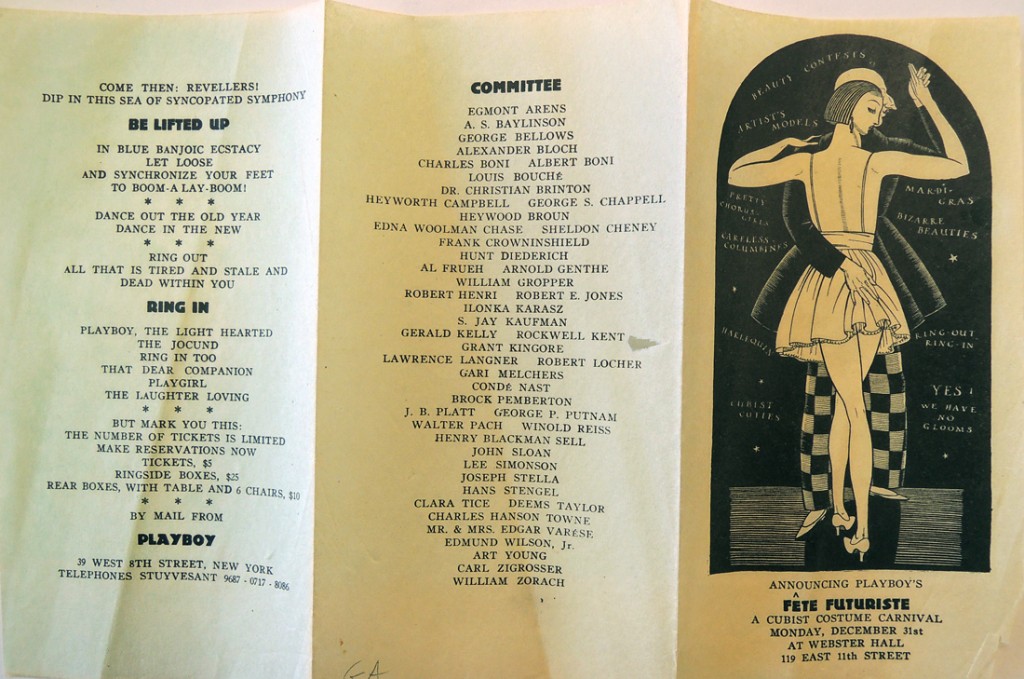 It is probably 1923 since the evening's entertainment included a costume revue glorifying the negligees of 1924, with pajamas designed by Nat Lewis (the production opened on Broadway the following March). William Zorach is credited with the decoration of hall and Rockwell Kent helped with the advertising. John Sloan, George Bellows, and Joseph Stella joined Arens' committee for both the Halloween and the New Year's celebrations.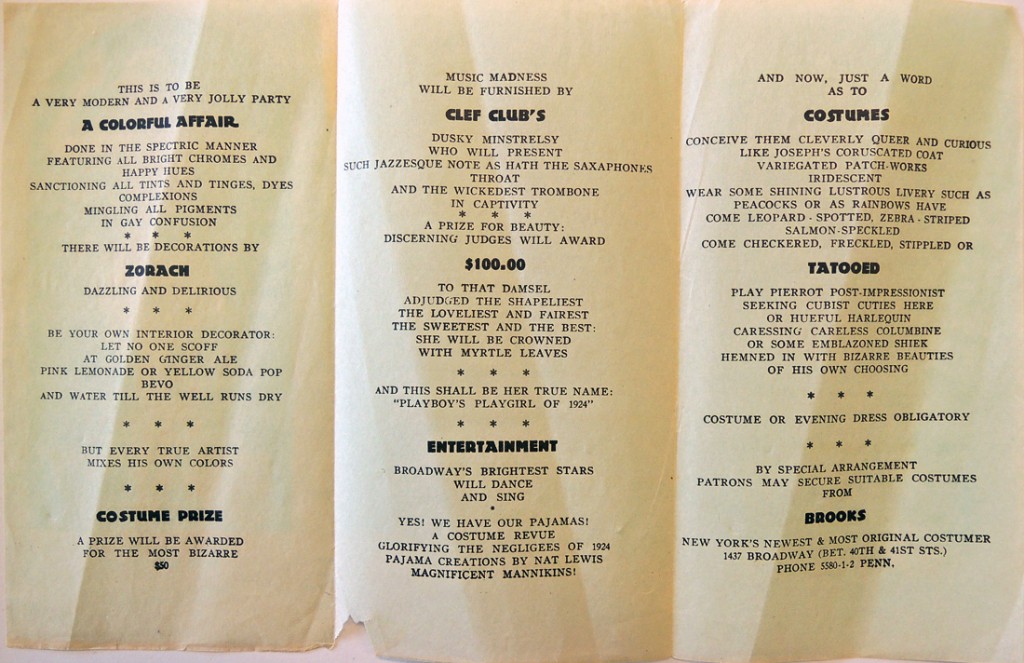 Playboy's Fête Futuriste, a Cubist Costume Carnival, no date (1923?). Graphic Arts Collection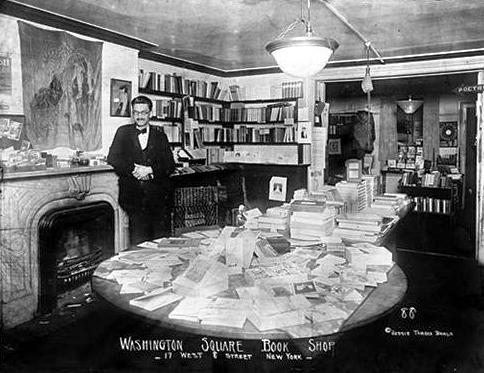 Jessie Tarbox Beals, Washington Square Bookshop, ca. 1918. Gelatin silver print. Museum of the City of New York.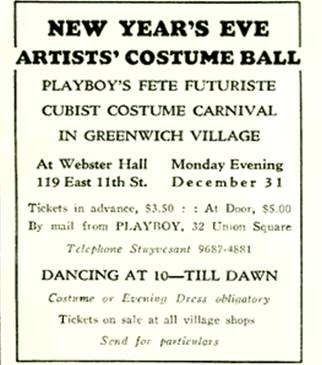 1928 advertisement in The New Yorker.