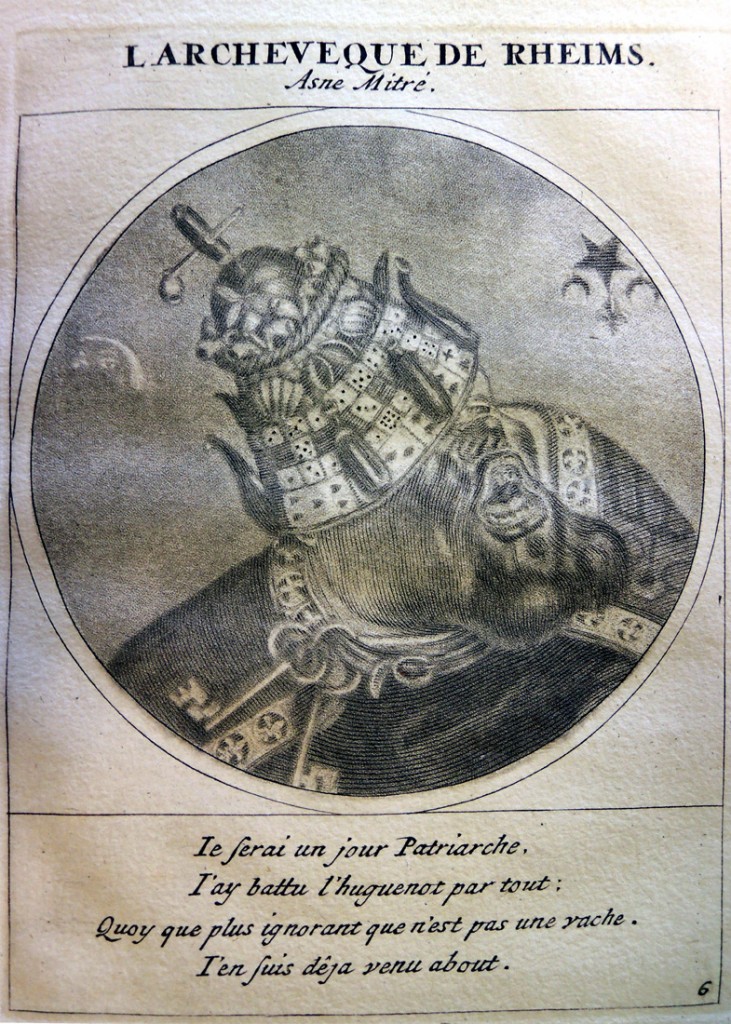 Cornelis Dusart (1660-1704), Les Héros de la ligue. Ou, La procession monacale. Conduitte par Louis XIV, pour la conversion des protestans de son royaume (The Heroes of the League: Or, The Monastic Procession. Led by Louis XIV for the Conversion of Protestants in his Kingdom) (Paris [i.e. Hollande]: Chez père Peters à l'enseigne de Louis le Grand, 1691). 2 preliminary leaves: 24 Mezzotints. Graphic Arts Collection GAX 2015- in process
The Graphic Arts Collection is pleased to add this volume that contains a satirical poem, "Sonnet. Reponse des refugiez aux persecuteurs," and 24 caricature portraits representing persons playing an important role in the religious struggles at the time. Several years earlier, on October 22, 1685, Louis XIV revoked the Edict of Nantes by signing the Edict of Fontainebleau, which ordered the destruction of Huguenot churches, as well as the closing of Protestant schools.
Each portrait is accompanied by a quatrain. The portraits have been ascribed to C. Dusart, and, with less probability, to L. Gaultier. A set of twelve of the original coloured drawings by Dusart are in the University of Leiden.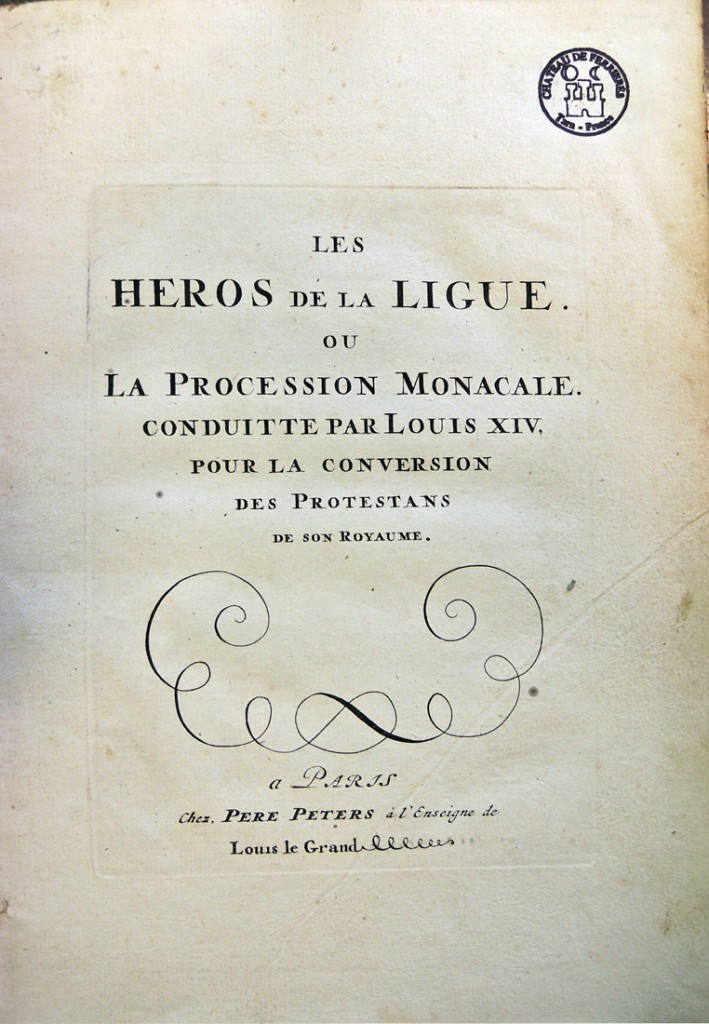 This slideshow requires JavaScript.