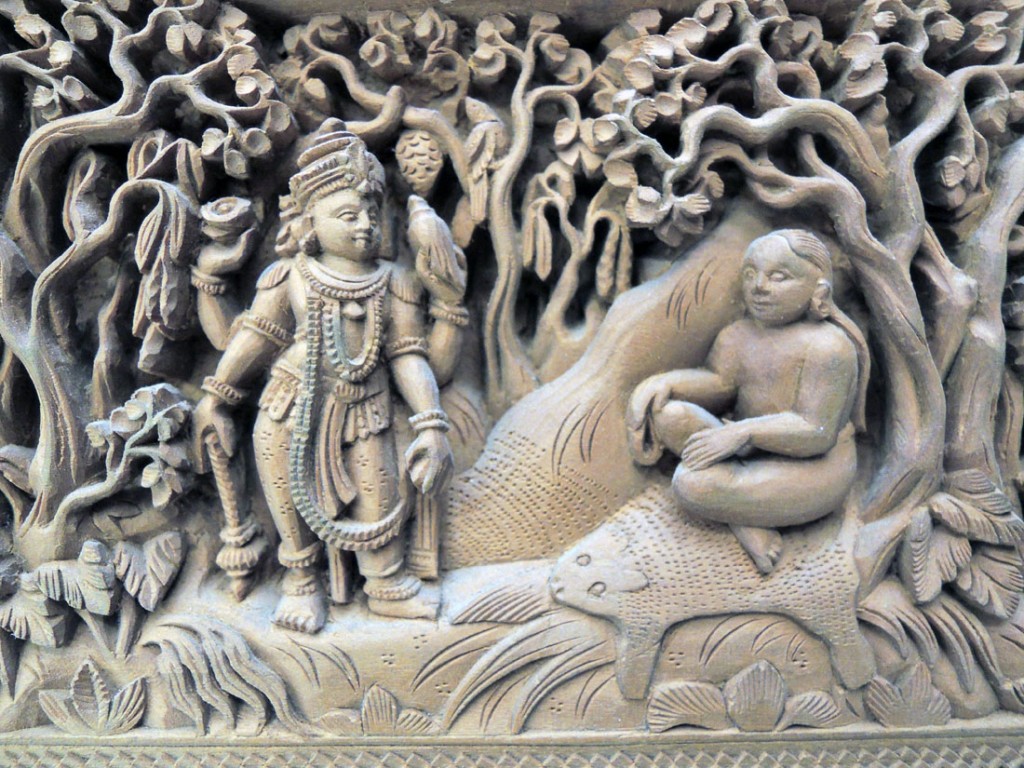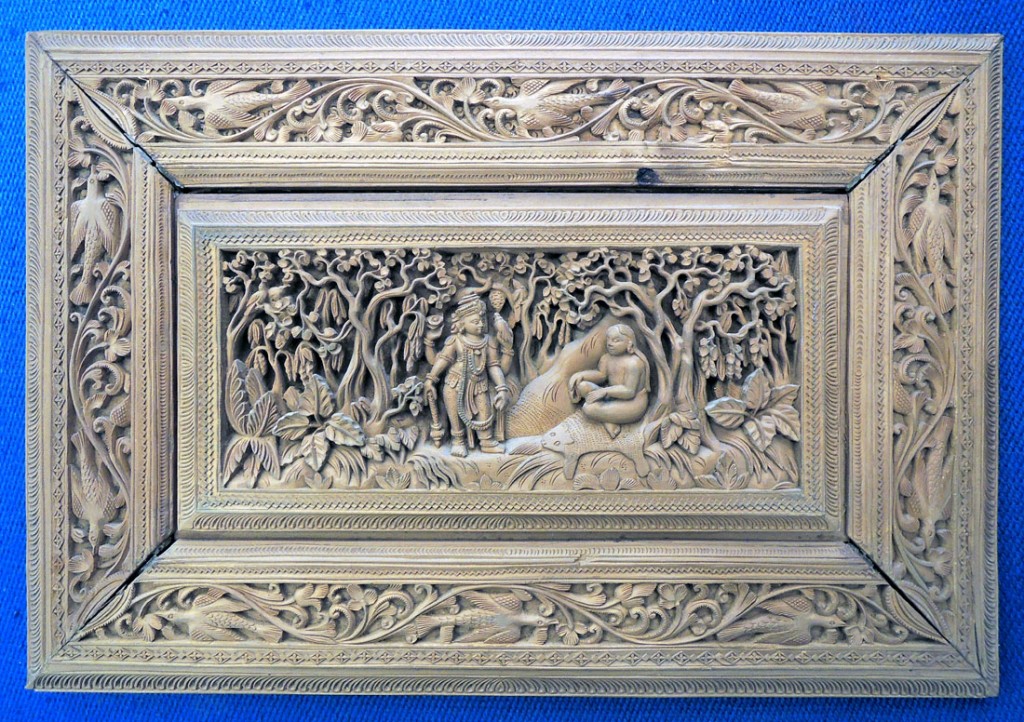 Princeton's department of rare books and special collections holds a group of 11 carved wood plaques that tell stories about Vishnu, Rama, and the Ramayana. The first (above) shows the four armed Vishnu encountering a sage (not the Buddha) in the forest.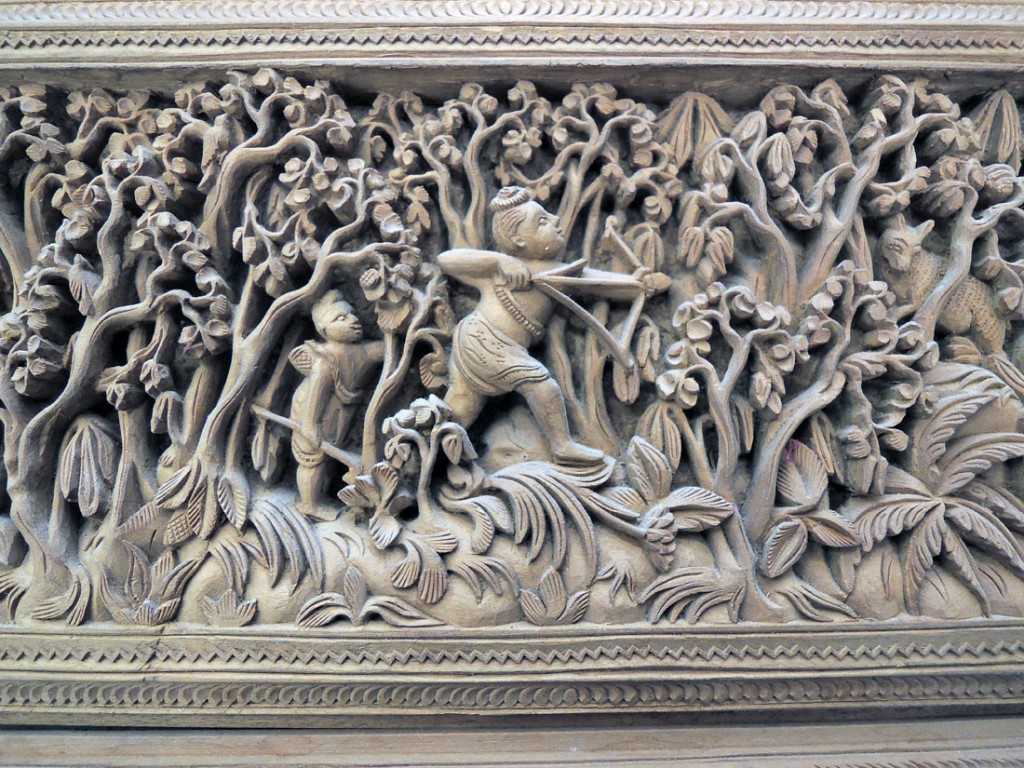 The next (above and below) shows Rama and his brother Lakshmana hunting in the forest, being lured away from Sita by the golden deer, the demon Maricha in disguise, so Ravana can steal her away.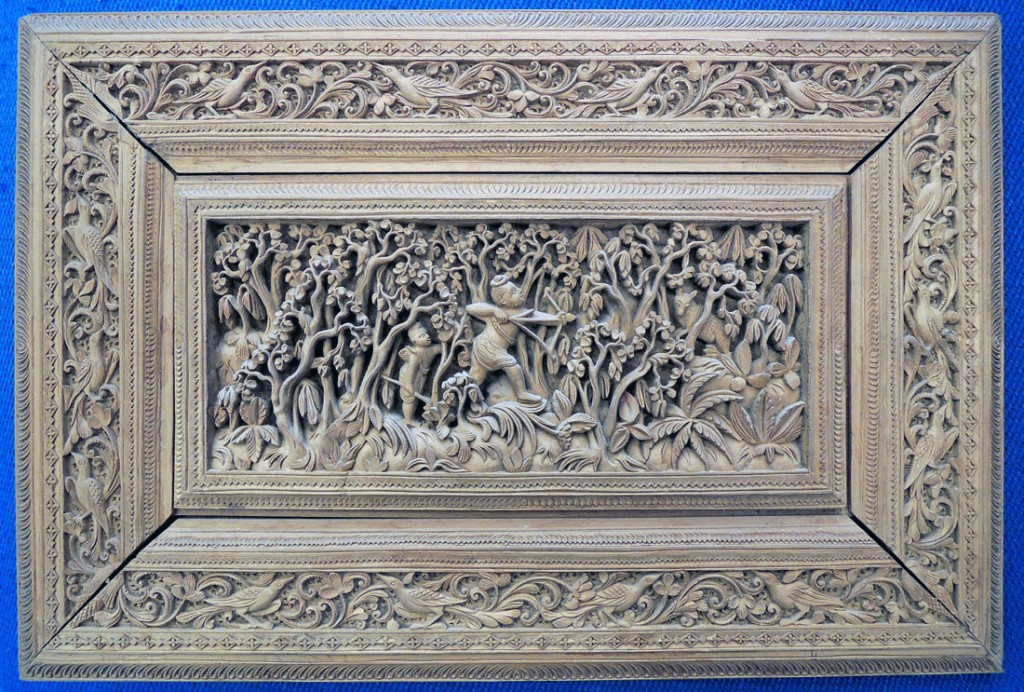 A third plaque (below) depicts Hanuman finding the forlorn Sita in the forest, probably after she has been abducted by the evil Ravana, to reassure her that Rama is on his way to rescue her.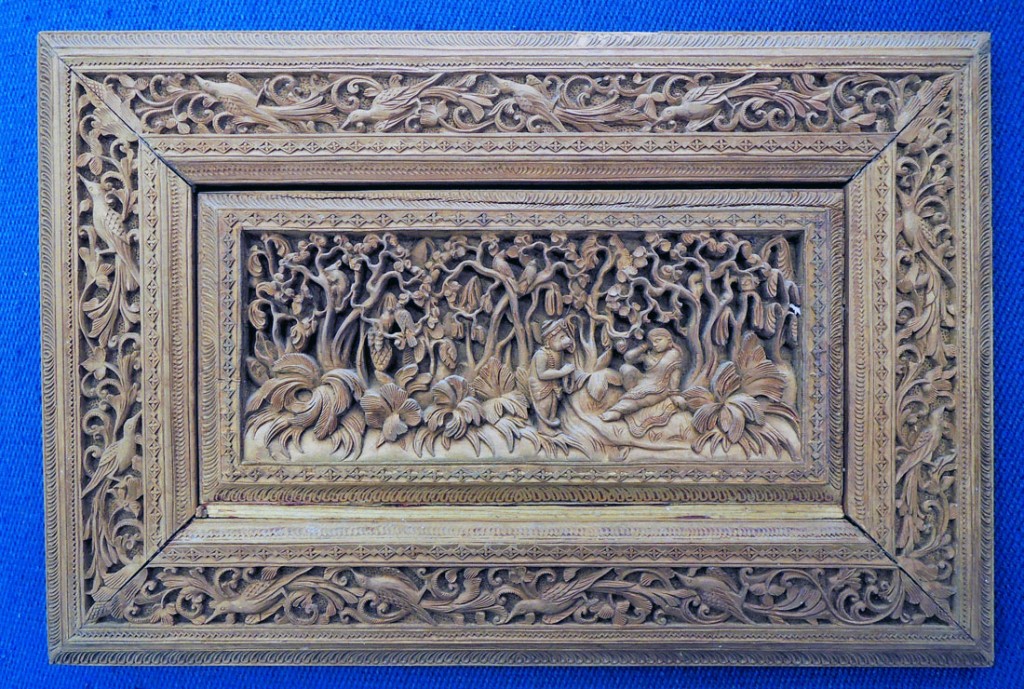 These are shown in no particular order and we have eight additional scenes. Museum Objects01. Our sincere thanks to Lisa Arcamono in helping to identify the stories.