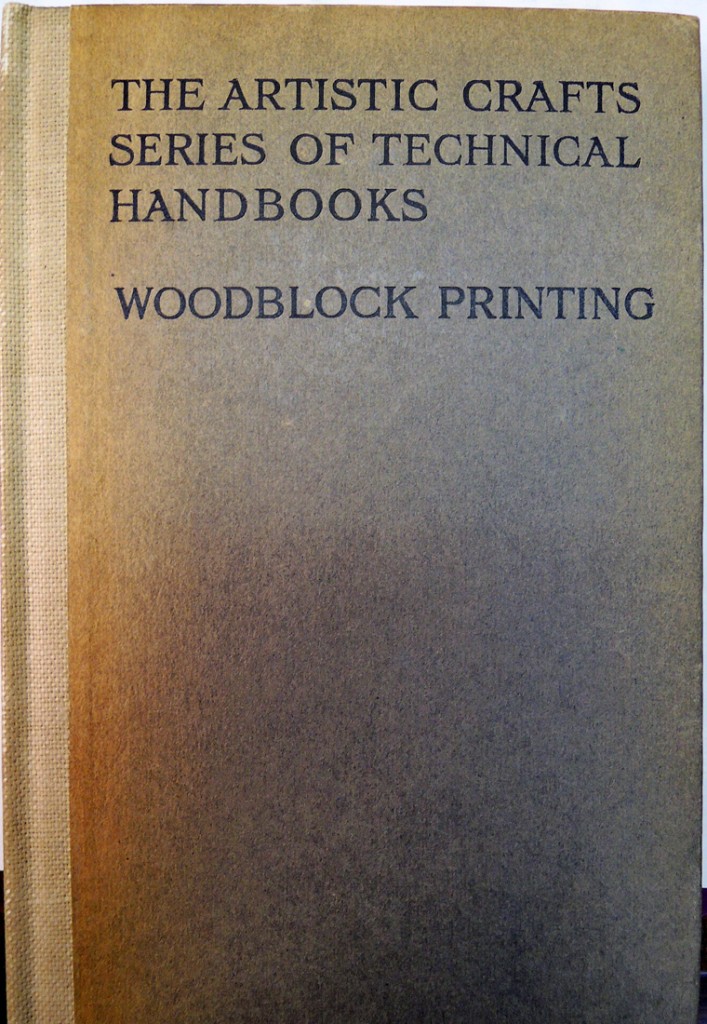 Frank Morley Fletcher (1866-1950), Wood-Block Printing; a Description of the Craft of Woodcutting & Colour Printing Based on the Japanese Practice; with drawings and illustrations by the author and A.W. Seaby; Also collotype reproductions of various examples of printing and an original print designed and cut by the author printed by hand on Japanese paper (London: J. Hogg, 1916). From the printing collection of Elmer Adler. Graphic Arts Collection (GAX) NE1225.F5
When 20th century artists wanted to learn to make traditional woodblock prints, they traveled to Great Britain to study with F. Morley Fletcher (1866-1950), who is credited with promoting the woodblock medium in Western art. This is where Bror Nordfeldt went in 1914 and when he returned to the United States, he taught this method at his Modern Art School on Washington Square in the winters and at Provincetown, RI, in the summers. While Nordfeldt was credited for introducing the special genre of color printing known as white-line woodcuts, it was Fletcher's training that led to these beautiful prints.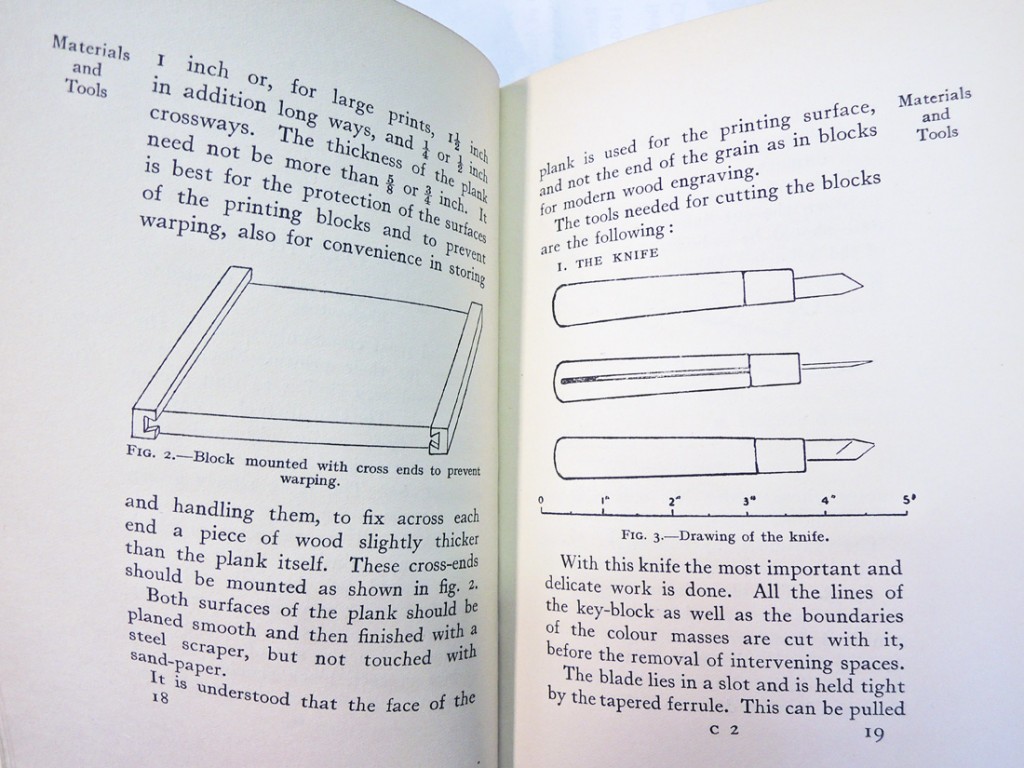 Fletcher taught in Oxford, London, and also directed the Edinburgh College of Art until 1923, when he left Great Britain to become the first director of the newly founded Santa Barbara School of Art. In 1916, Fletcher published his seminal text on woodblock printing as one of "The artistic crafts series of technical handbooks" issued by John Hogg. Among many important sections, the volume includes a progressive sequence of collotypes showing the fifteen blocks carved to print one image. Here are a few.
This little book gives an account of one of the primitive crafts, in the practice of which only the simplest tools and materials are used. Their method of use may serve as a means of expression for artist-craftsmen, or may be studied in preparation for, or as a guide towards, more elaborate work in printing, of which the main principles may be seen most clearly in their application in the primitive craft.
In these days the need for reference to primitive handicrafts has not ceased with the advent of the machine. The best achievements of hand-work will always be the standards for reference and on their study must machine craft be based. The machine can only increase the power and scale of the crafts that have already been perfected by hand-work. Their principles, and the art of their design, do not alter under the machine. If the machine disregards these its work becomes base. And it is under the simple conditions of a handicraft that the principles of an art can be most clearly experienced.
The best of all the wonderful and excellent work that is produced today by machinery is that which bears evidence in itself of its derivation from arts under the pure conditions of classic craftsmanship, and shows the influence of their study.- Author's note