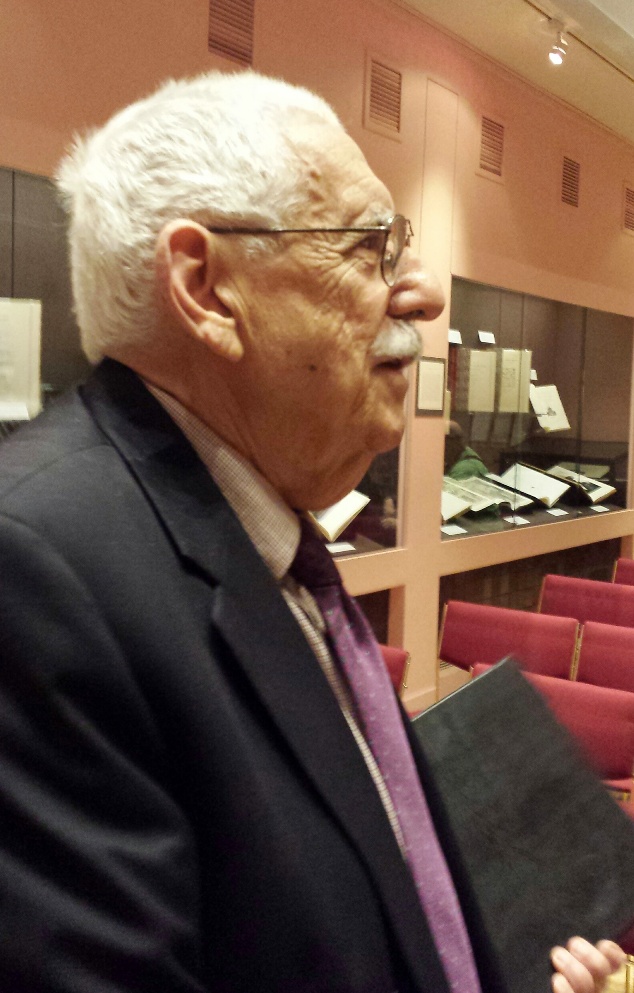 Last night, the renowned painter, printmaker, and educator Ed Colker gave a presentation of his life and work at the Grolier Club in New York City. The audience was filled with Colker's students, many of whom are now leading artists and educators themselves thanks to his training.
Born in Philadelphia, Colker attended the Philadelphia Museum School of Art, now known as the University of the Arts. Thanks to a Guggenheim Fellowship, he was able to study in Europe before returning to teach in Chicago. Colker rose to become Director of the School of Art and Design at the University of Illinois.
He went on to found the Center for Editions at SUNY Purchase, where he served as both Professor of Art and Design and Dean of the School of Visual Arts. Colker has also served as a faculty member and Provost at Cooper Union and Provost at Pratt Institute in Brooklyn.
In 1960, Colker founded the not-for-profit fine art publisher Haybarn Press (initially Editions du Grenier) for publishing of fine art limited editions in collaboration with poets and in response to poetic texts. We are fortunate to have a number of his books and portfolios in the Graphic Arts Collection.