During the 1920s, the German-born printmaker Werner Drewes studied at the Bauhaus with László Moholy-Nagy, Wassily Kandinsky, and perhaps most importantly, Lyonel Feininger who taught him to make woodblock prints.
In 1930, Drewes was forced to immigrate to the United States, where he was given his first American exhibition at the 135th Street branch of the New York Public Library in Harlem.
For this show, the artist cut and printed portraits of many of his neighbors. Happily, several of these prints came to Princeton in the 1940s as part of the Princeton Print Club collection and are still enjoyed here today.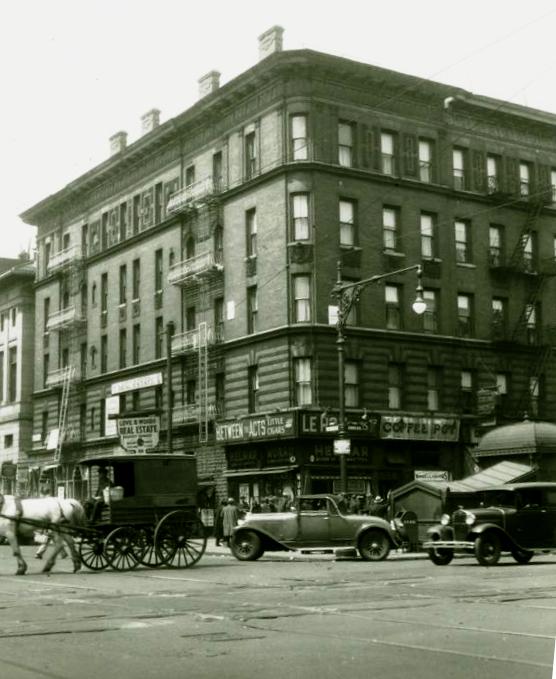 View of the northwest corner of West 135th Street and Lenox Avenue, with the West 135th Street Branch of The New York Public Library (Schomburg Center) at left, 1920s.