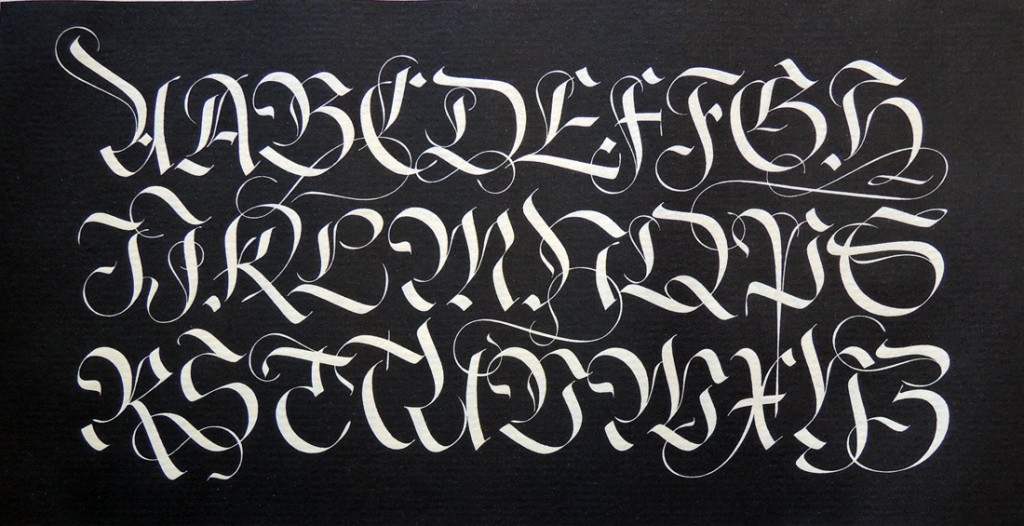 Master typographer Hermann Zapf died on Thursday, June 4, 2015, at his home in Darmstadt, Germany. He was 96. The obituary from the New York Times can be read at:
http://www.nytimes.com/2015/06/10/arts/design/hermann-zapf-96-dies-designer-whose-letters-are-found-everywhere.html?_r=0
Posted here are a few of the alphabets and pages of calligraphy that Zapf designed between 1939 and 1941, cut in metal by August Rosenberger in 1952. A remembrance is being planned for the fall in New York City. Details will be posted as they develop.