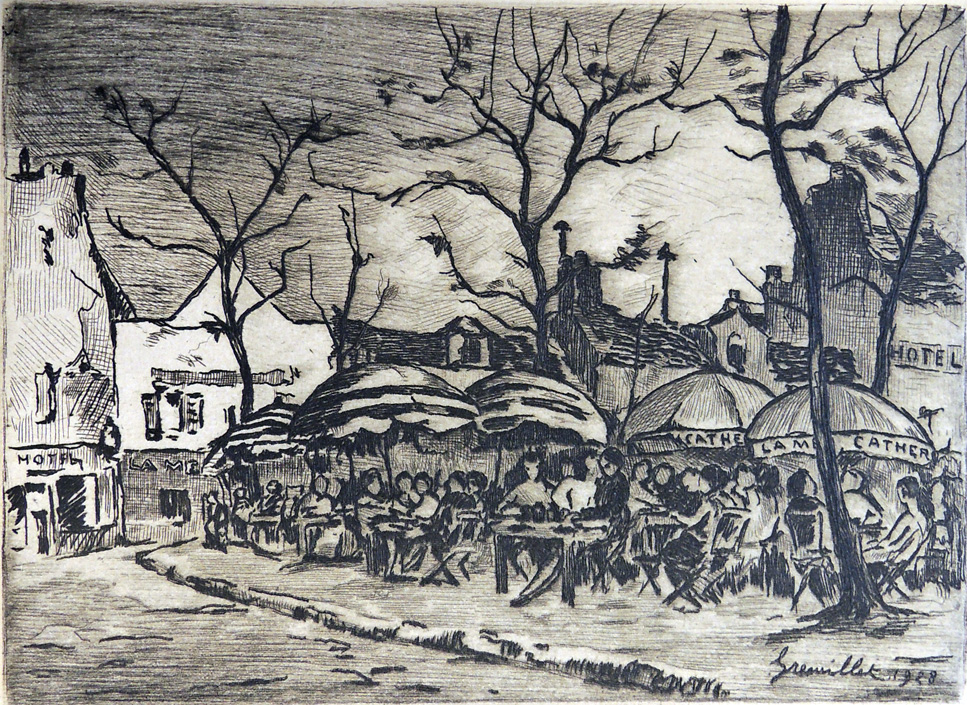 Georges Gremillet (1893-1971), Montmartre. Descriptive notes by H. de Labruyere (Paris: Edmond Chognard, 1928?). 13 etchings variously signed, dated and titled in the plate; lettered with publication detail and address of artist on cover: Au singe qui lit, 4 Place du tertre, 12 & 14 rue Lamarck, Paris 18e. Graphic Arts Collection GAX 2015- in process. Gift of David McAlpin, Jr., Class of 1950.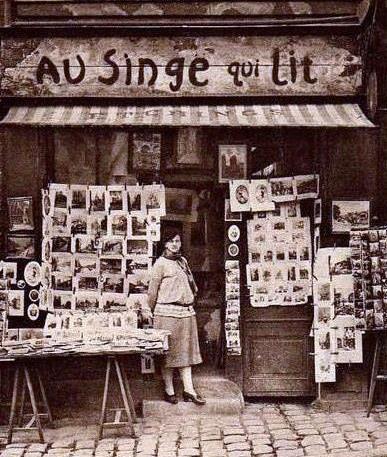 In the 19th century, the inexpensive working class neighborhood of Montmartre became the home for artists, actors, and writers. By the 1920s, when Georges Gremillet moved in, the bohemian 18th arrondissement was the destination for wealthy art collectors and tourists.
Gremillet specialized in etchings offering charming views of Paris, which he hung in his Montmartre shop, known as Au singe qui lit (The Monkey that Reads). Located at 4 Place du Tertre, Gremillet was in the exact center of Montmartre's central square, in the area where artists spent their days in the sidewalk cafes and their nights in the cabarets, dance halls, theaters, and bars.
Today, Gremillet's shop is still open, filled with postcards and posters for visiting art historians. The Graphic Arts Collection is fortunate to have received a gift of two Gremillet portfolios from the 1920s, holding dozens of the artist's drypoints and etchings. Thanks to David H. McAlpin, Jr., Class of 1950 for these wonderful new acquisitions.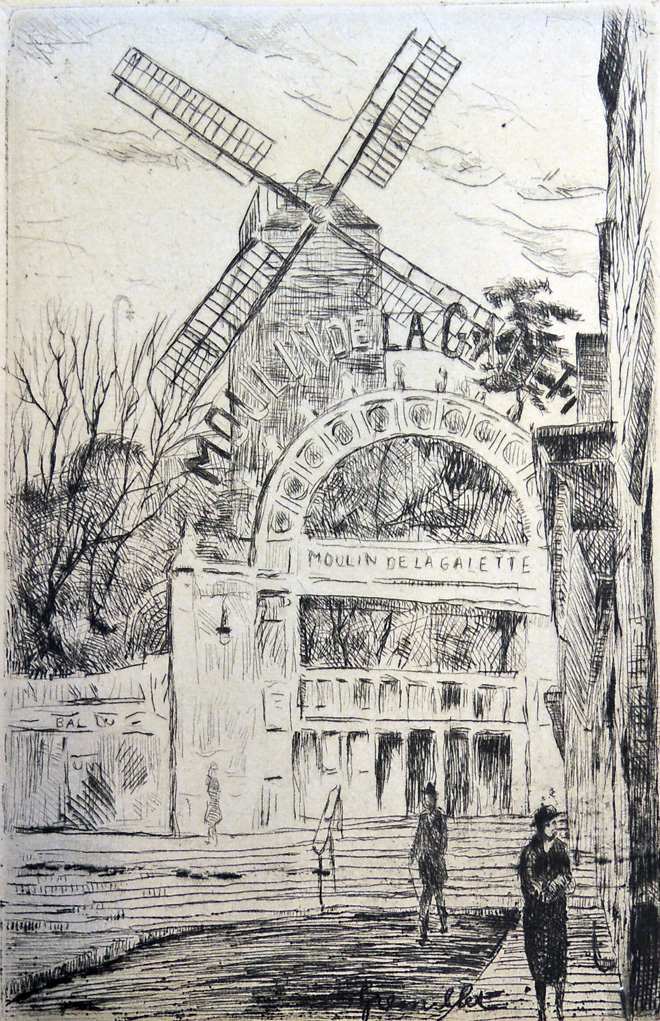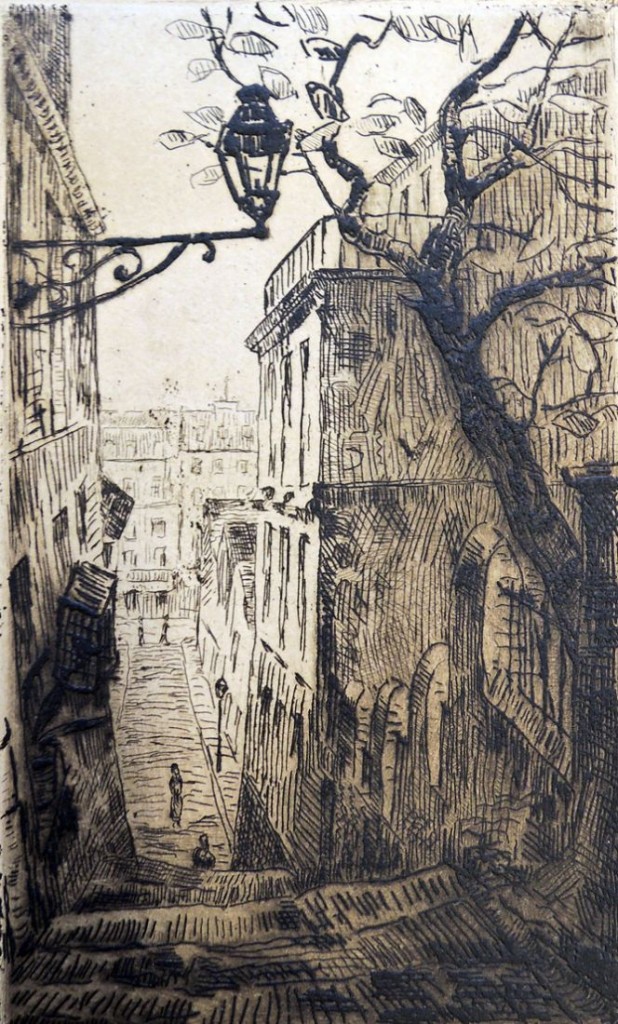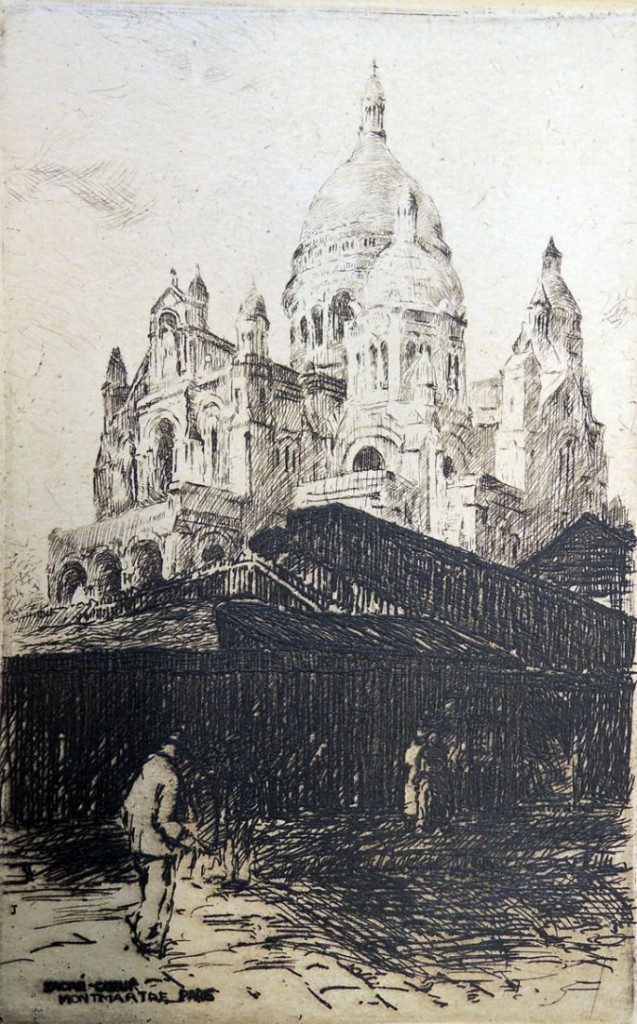 See more: http://www.montmartre-secret.com/2015/01/le-singe-qui-lit-montmartre-place-du-tertre.html