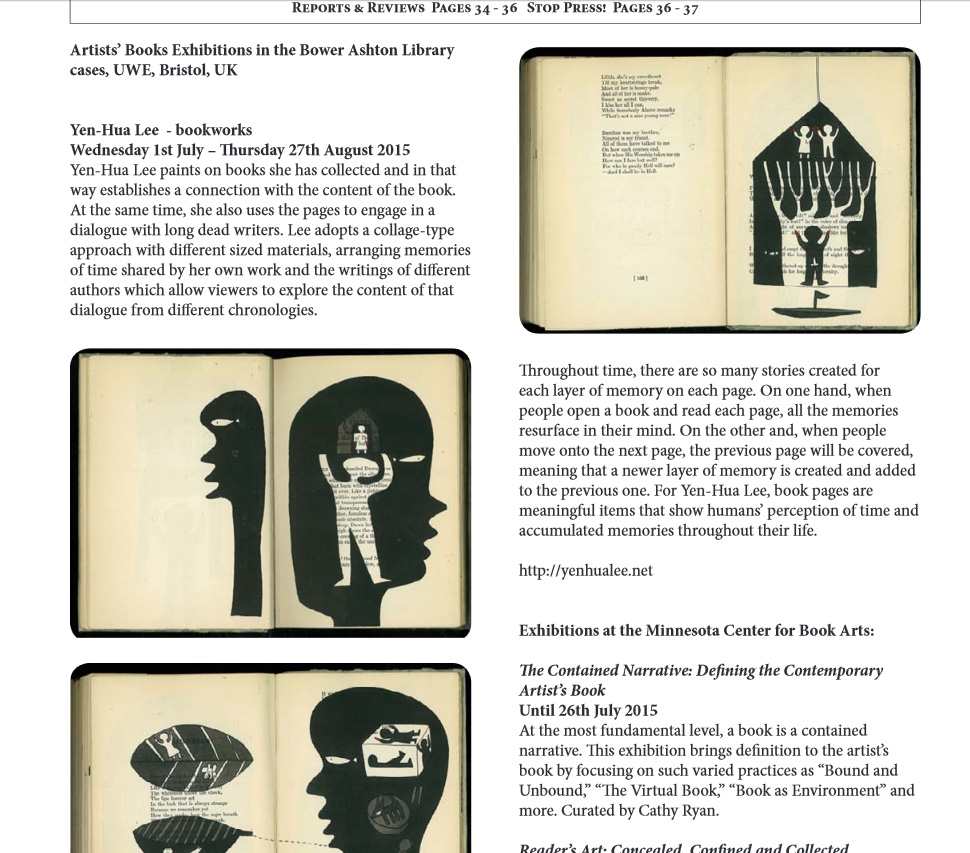 Sarah Bodman, Senior Research Fellow for Artists' Books/Programme Leader MA Multidisciplinary Printmaking at the Centre for Fine Print Research in Bristol publishes The Book Arts Newsletter every two months. The most recent, no. 98 (July/August 2015), is now ready for download at:
http://www.bookarts.uwe.ac.uk/banlists.htm
It you don't already subscribe, you might want to sign up to receive an alert when the next one is published.
The cover of this issue is by the artist Hilke Kurzke and the content includes information on national and international exhibitions; courses, conferences, lectures & workshops; book fairs and much more. If you want to submit your own information, the next deadline for copy will be August 13 for the September/October newsletter.
Please note: Their website will be closed for maintenance from 4pm on Friday 3rd July until 8.30am on Monday 6th July, so please download before or after. For more information, see: www.bookarts.uwe.ac.uk