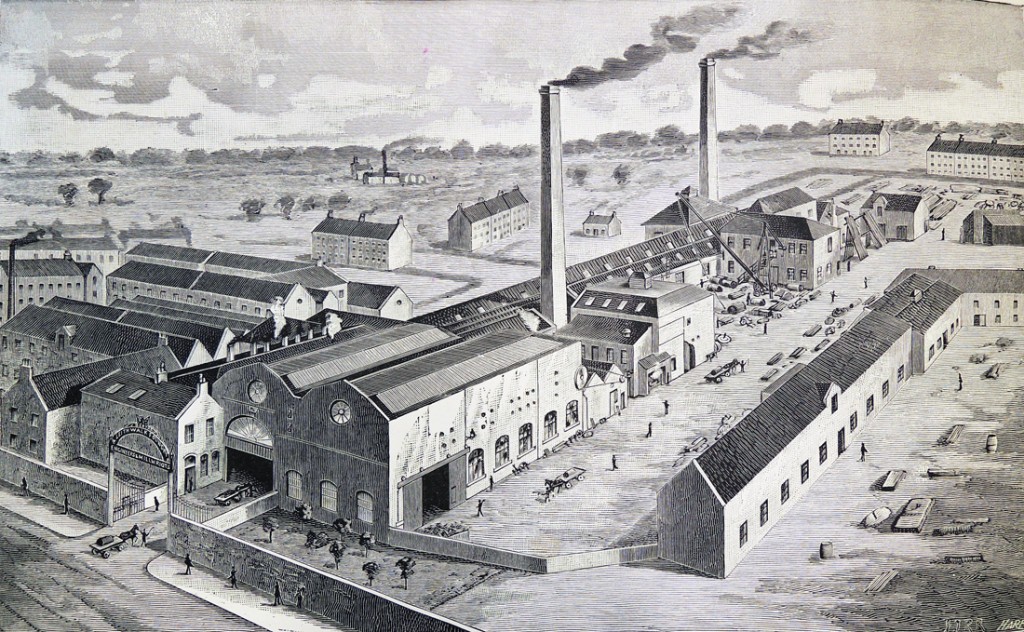 The Graphic Arts Collection recently acquired a rare trade catalogue from the Scottish firm Bertram, presenting their entire line of papermaking machinery. Note below the watermark printed on each plate so that people can't steal and reproduce their images.
Happily the
Capital Collections site for Edinburgh Libraries and Museums
recently posted the history of this important manufacturer and the quote here is a portion of their text:
Bertram Limited, Sciennes was founded in 1821 in Edinburgh and developed into a major manufacturer of papermaking machinery. The firm was founded by George and William Bertram, who came from a family which had been involved in papermaking in Midlothian for generations.

After spending about twenty years in Dartford, Kent learning their craft as papermaking machinery engineers, the brothers returned to Edinburgh to set up their own business, a workshop erected near Sciennes, with a few machines and a small forge. The company moved to new, larger premises around 1859, on the site which it was to occupy for over a century. Another engineering company James Bertram & Son was set up in Leith Walk, by a younger brother in 1845.

In 1860 William Bertram retired after 40 years in the business. He died the same year. George continued to supply not only papermaking machines but other machinery used in the paper making process, including steam engines. David, George's son took over the business from his father. He was the last of the direct line of Bertrams. When he died in 1907, the family name disappeared from the board.