Princeton University Library holds nearly 100 books with plates by Augustus Hoppin (1828-1896). Born in Providence, Rhode Island, Hoppin originally studied for the bar but abandoned the practice for a career as an illustrator.
His work began to appear in magazines in the late 1840s and in books in the early 1850s. It was principally confined to drawings of polite society, which he satirized in an amiable way. Sinclair Hamilton, who collected his work, called the artist the American DuMaurier, after the British illustrator George Du Maurier (1834-1896).
Thanks to Hamilton, we also hold one of Hoppin's sketchbooks, a few pages of which are posted here.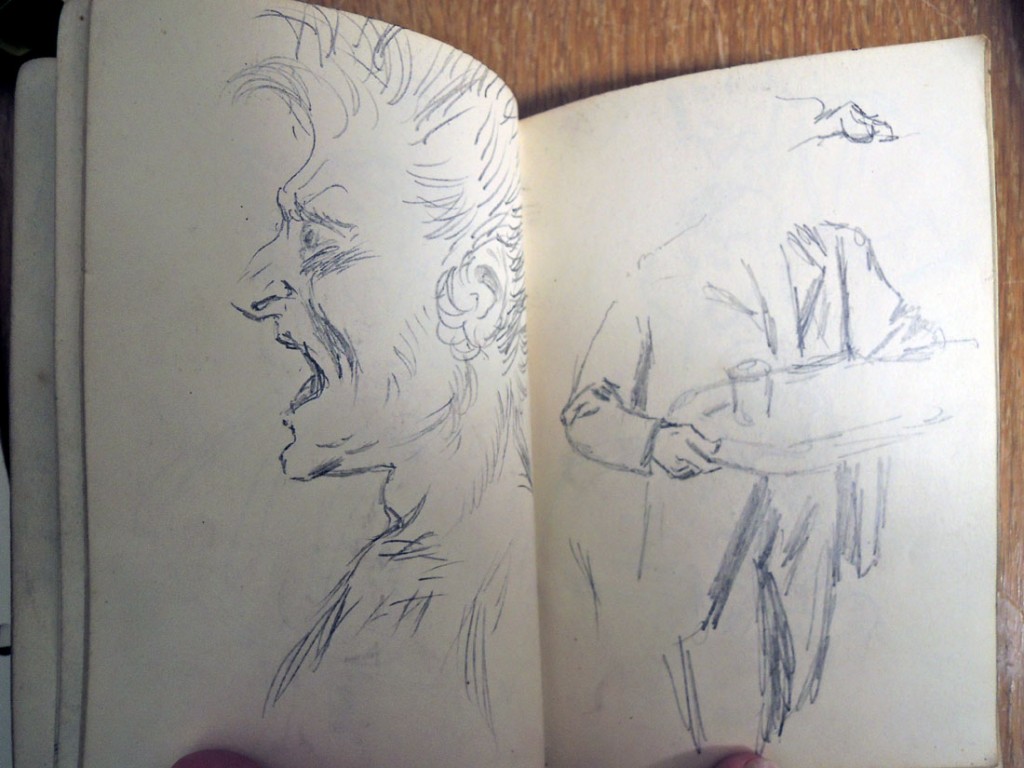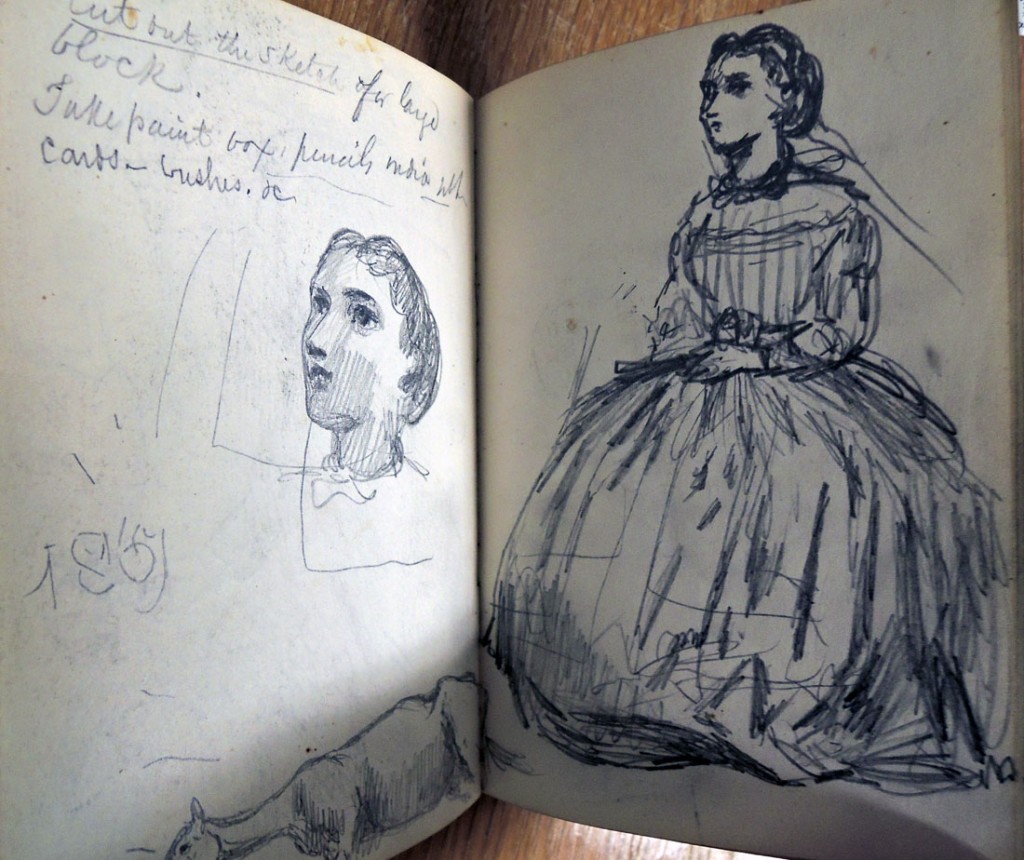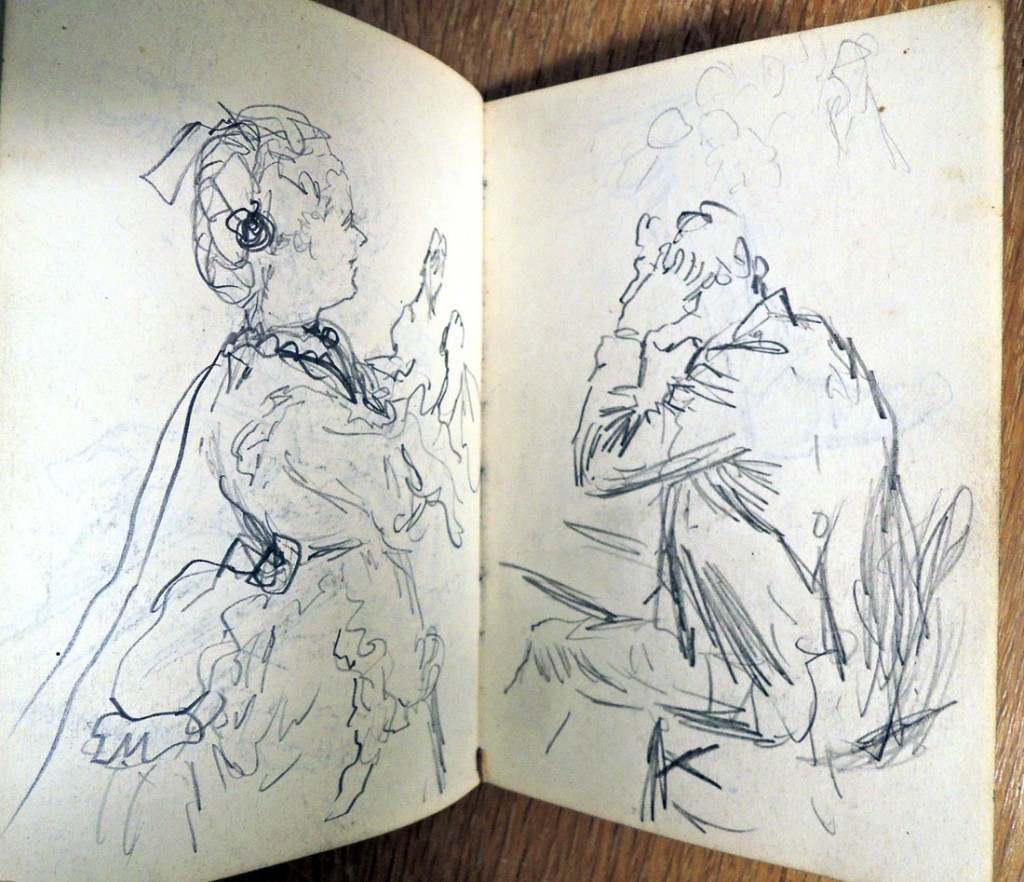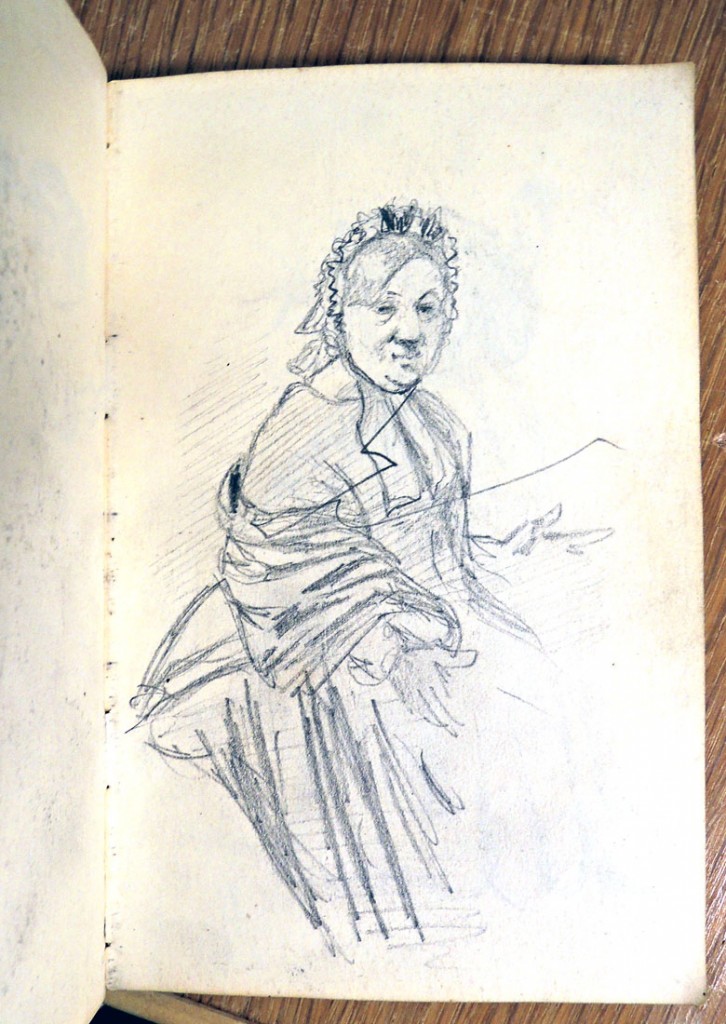 Here are a few pages of his published wood engravings to compare with his sketches. These are from Mark Twain (1835-1910) and Charles Dudley Warner, The Gilded Age: a Tale of To-Day; fully illustrated from new designs by Hoppin, Stephens, Williams, White, etc., etc. (Hartford: American Publishing Co., 1873). Graphic Arts Collection (GAX) Hamilton 897(1)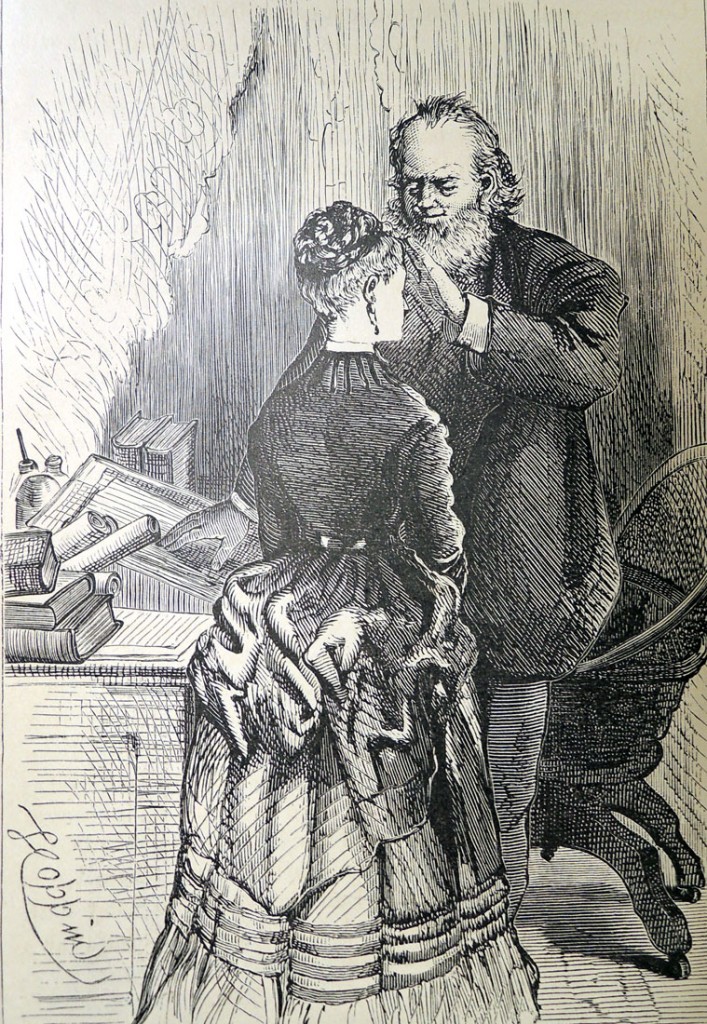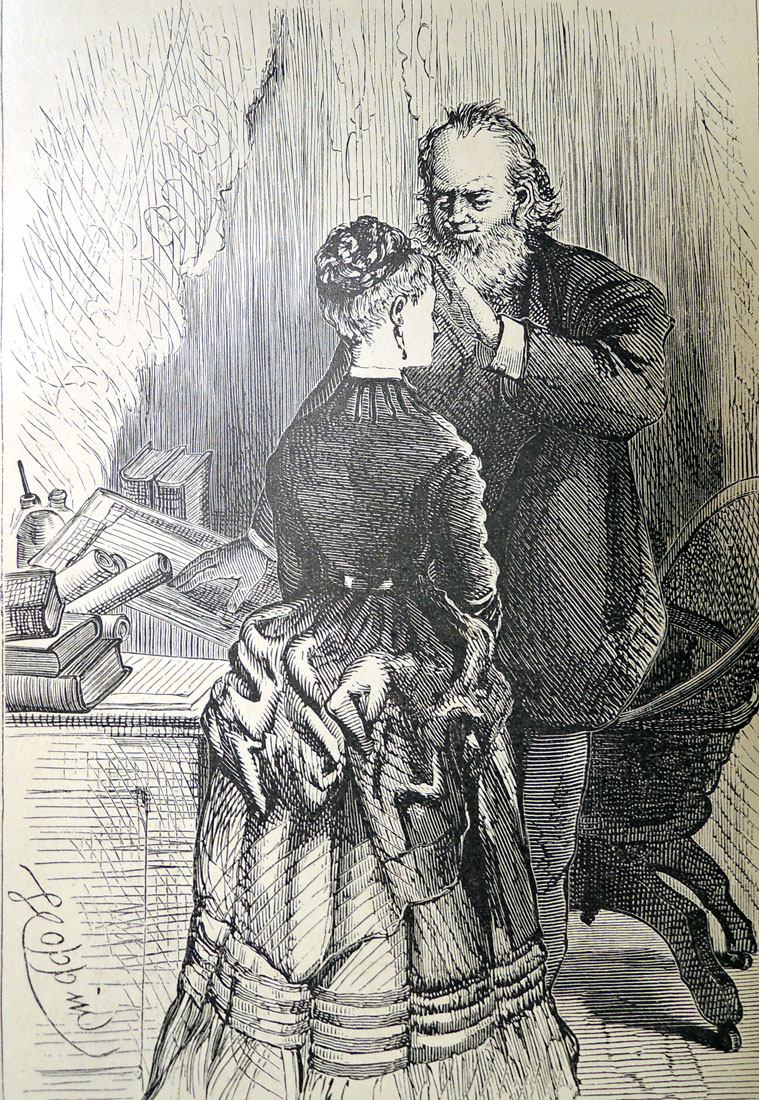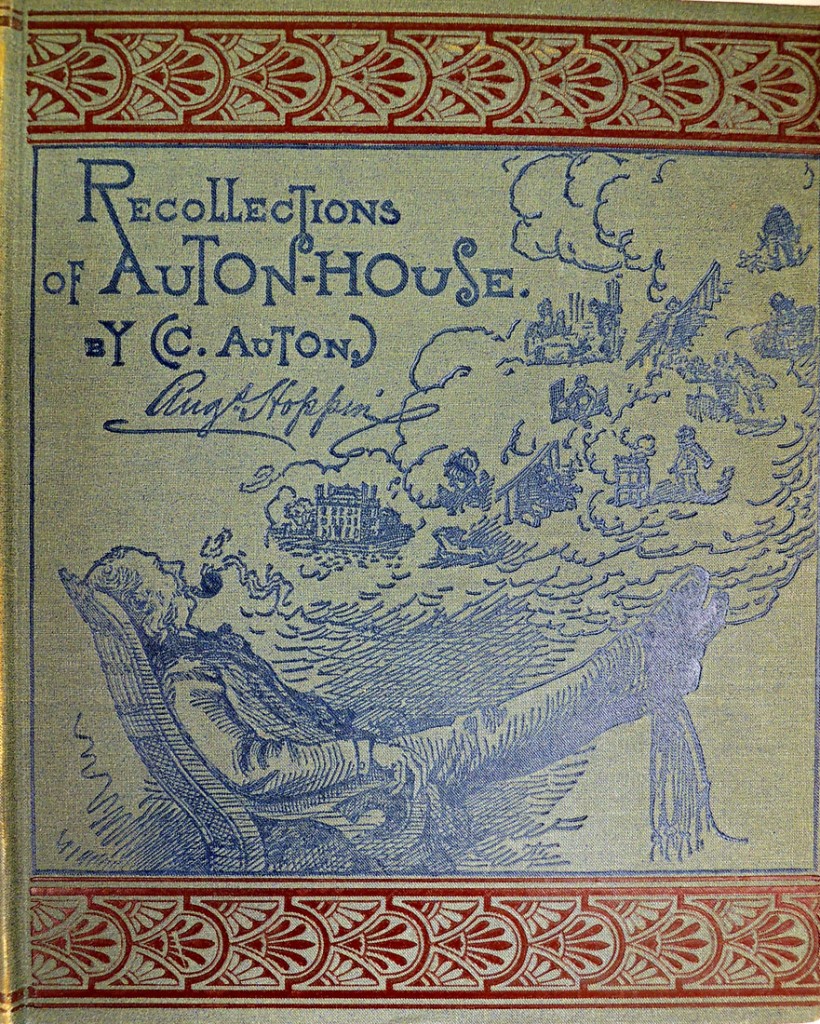 See also his autobiography: Augustus Hoppin (1828-1896), Recollections of Auton House (Boston; New York: Houghton, Mifflin and Company, 1882). Graphic Arts Collection (GAX) Hamilton 905. Charles Auton was one of his pseudonyms.