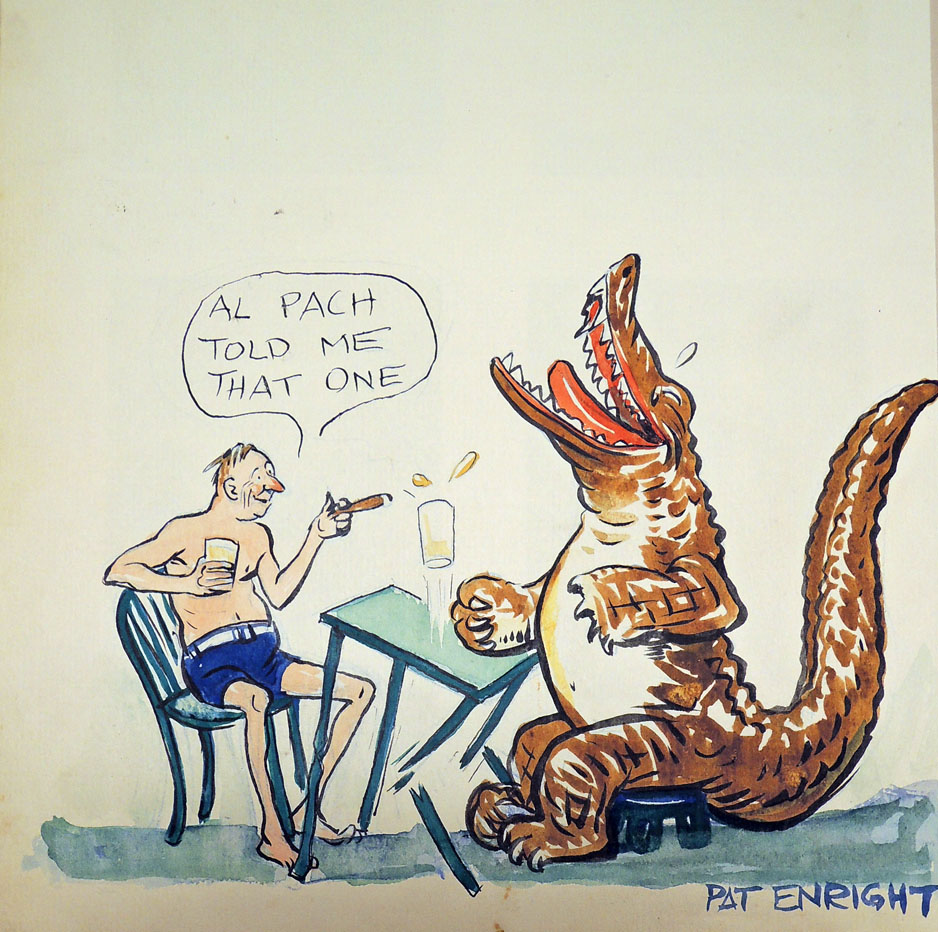 Walter J. "Pat" Enright (1879-1969), Al Pach Told Me That One, no date. Pen and wash drawing. Graphic Arts Collection GA 2007.00223
This is an original drawing from Al Pach's personal copy of the 1935 Artists and Writers Golf Association membership directory. Alfred Pach (1884-1965)–the brother of the artist Walter Pach–had friends autograph and sketch inside his copy of the directory. Rube Goldberg wrote the foreword as well as captions for each member's portrait, which were photographed by Pach.
The political cartoonist and illustrator Walter J. "Pat" Enright (1879-1969) was born in Chicago and studied at the Art Institute before moving to New York City. He drew cartoons for the New York Evening World in the 1920s and the New York American in the early 1930s. After moving to Florida, he worked for the Miami Herald from 1933 to 1943 and the Palm Beach Post from 1943 to 1948.
While living in Florida, Enright became interested in wildlife conservation, the alligator in particular. In 1947, he wrote and illustrated Al Alligator and How He Learned to Play the Banjo.