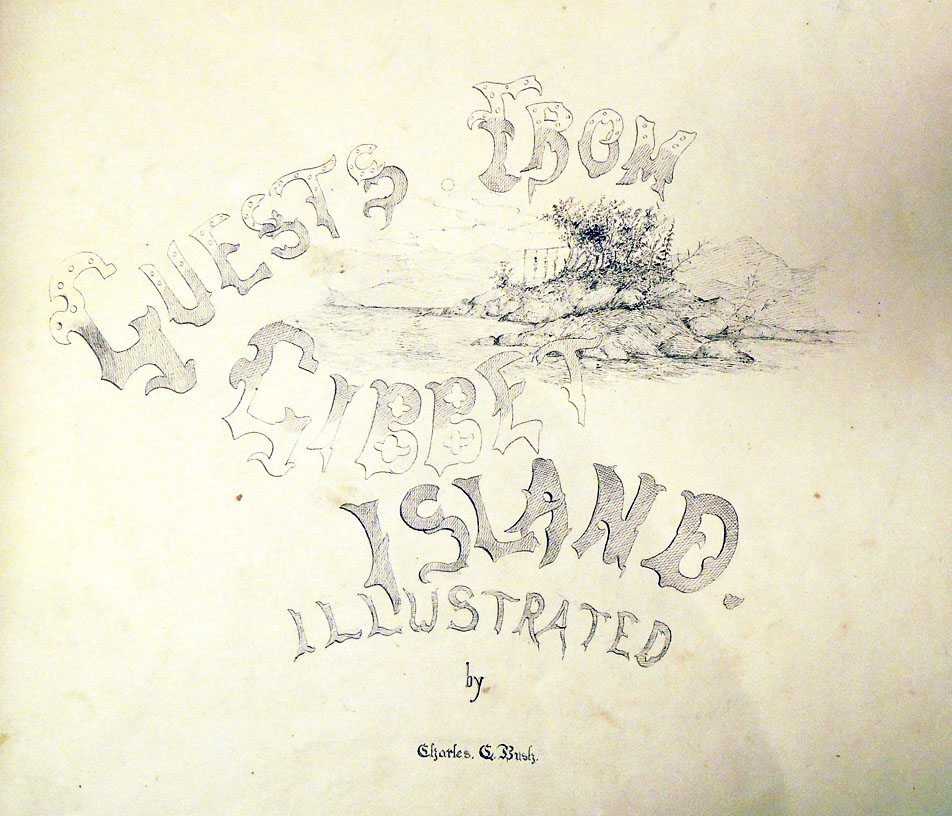 The verso of this pencil drawn title page is inscribed "[Washington] Irving's Guests from Gibbet Island, illustrated by Charles Greene Bush, November 1859." The Graphic Arts Collection holds this oblong folio with original sketches by Charles Bush (1842-1909), including the fourth plate showing two drunken pirates with three skeletons in chains. Apparently unpublished, this is the mock up for a proposed illustrated edition of Irving's 1839 pirate story.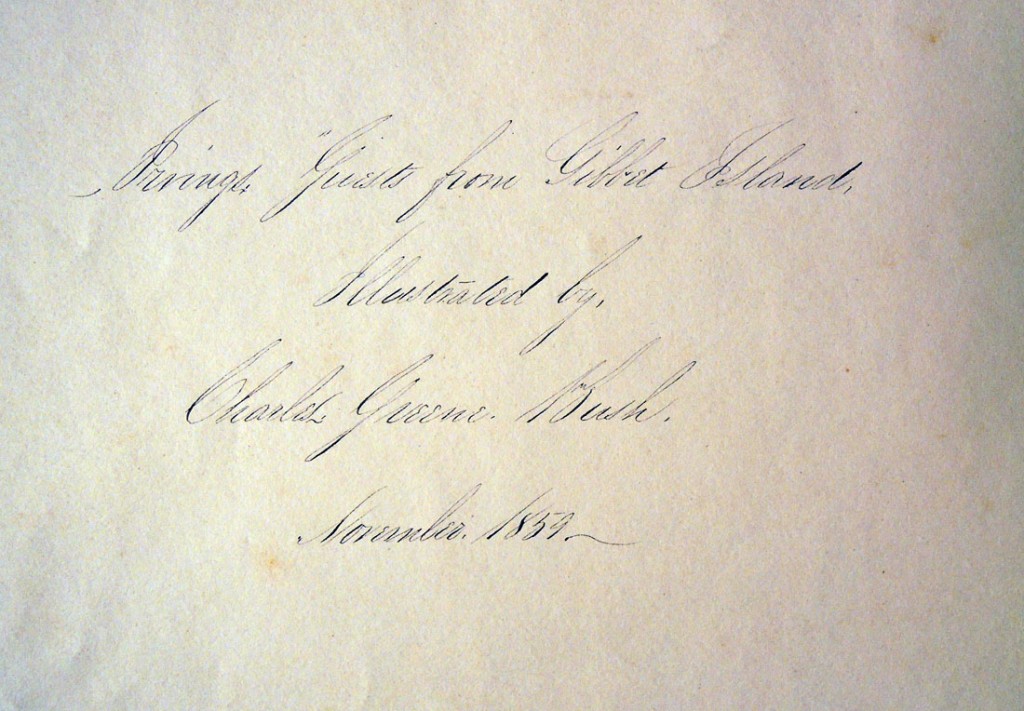 "In 1839 Irving published a story in the Knickerbocker Magazine called Guests from Gibbet-Island. His source was Gäste vom Galgen (Guest from the Gallows), a tale in the Grimm Brothers' Beutsche Sagen (1816-1818), a work Irving had acquired in Dresden in 1823 and had been reading in Paris later that year.
The Grimms' tale is brief. A drunken innkeeper on his way home encounters three hanged men on a gallows and in jest invites them to supper with him. When he reaches his home he finds them waiting for him and he collapses in horror and dies. To Americanize and expand this tiny German tale Irving set it in the Dutch community of New York in the British colonial period, and he has given it a background of piracy . . . .
Irving's title, Guests form Gibbet-Island, indicates the dependence of his plot on the German source, but he has used the Grimms' tale for what he calls 'the butt-end of his story' and stretched it to cover many years." –Neil Rennie, Treasure Neverland: Real and Imaginary Pirates (2013).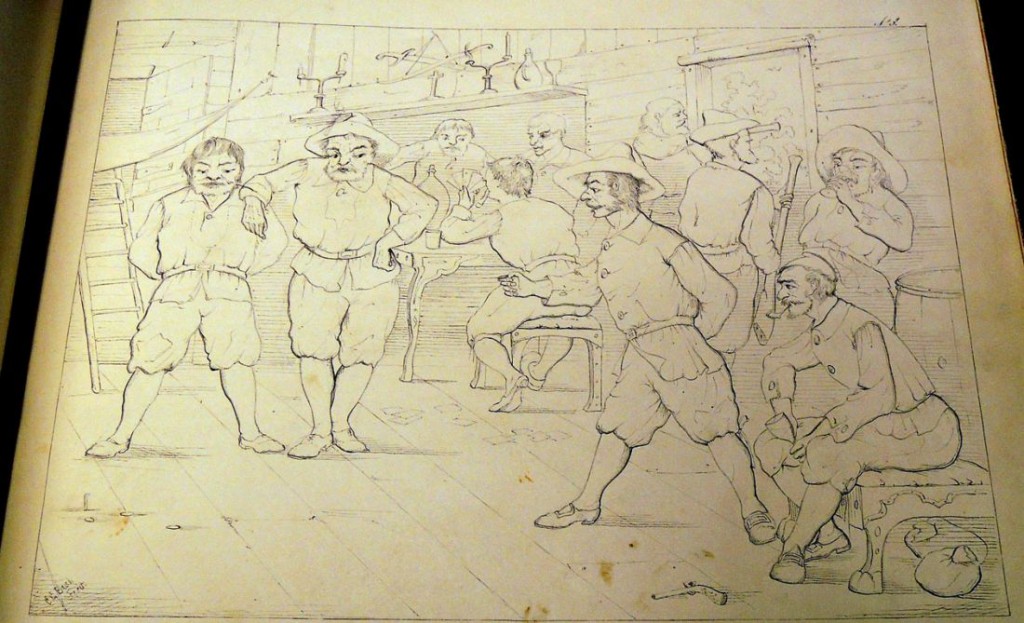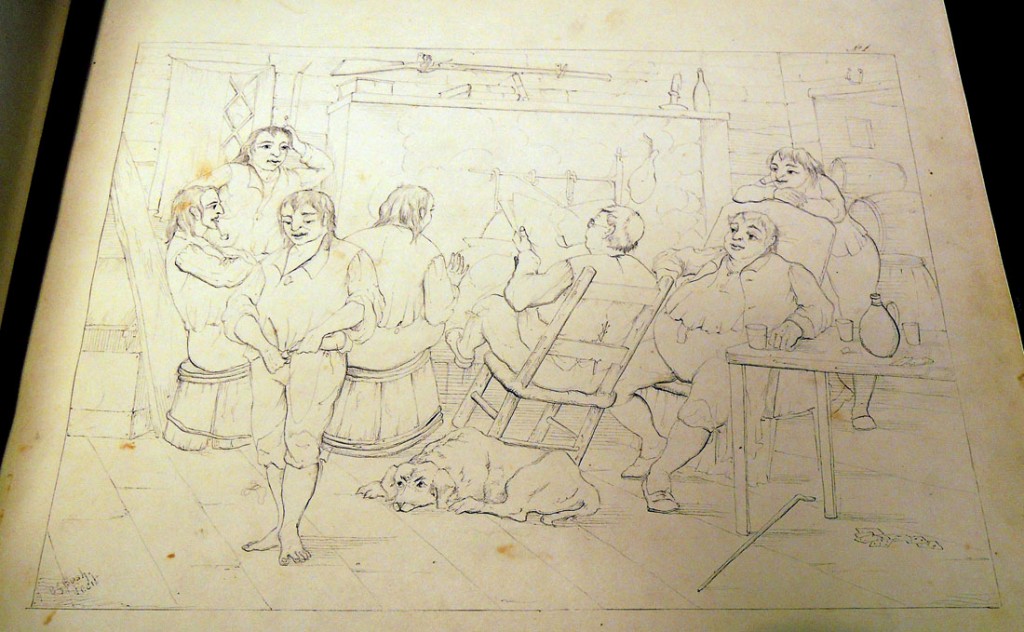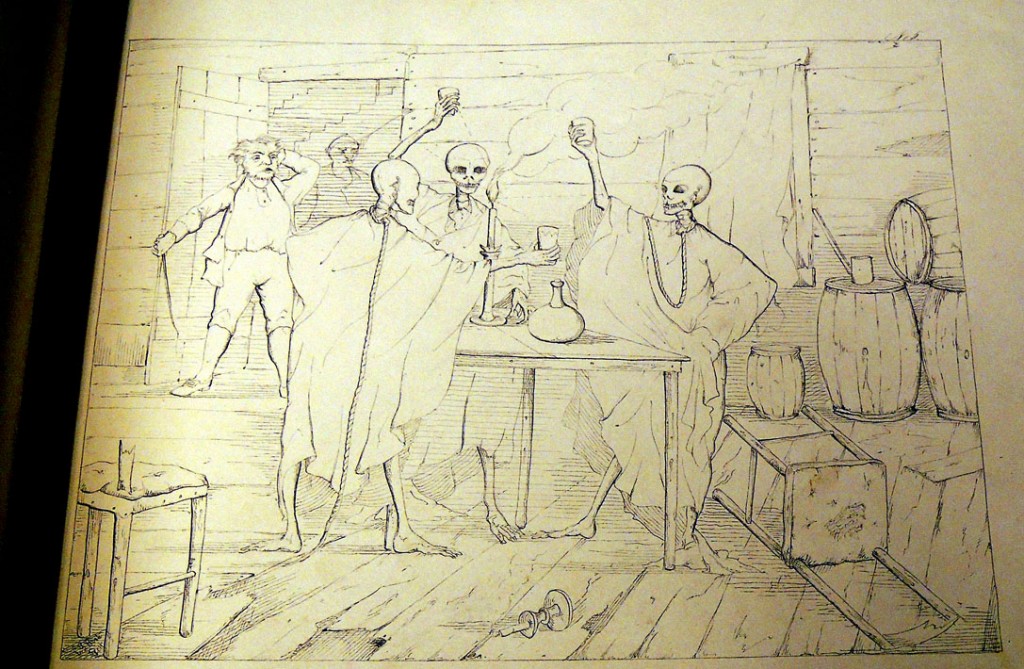 See also volumes under Charles Bush's pseudonym Sir Michel Angelo Ralph Smith.
William H. Beckett, Rhymes of nonsense, truth and fiction by Prof. Chaucer Jones with illustrations by Sir Michel Angelo Ralph Smith (New York: G.W. Carleton and Company, 1874). Rare Books (Ex) PN6231.L5 B42 1874