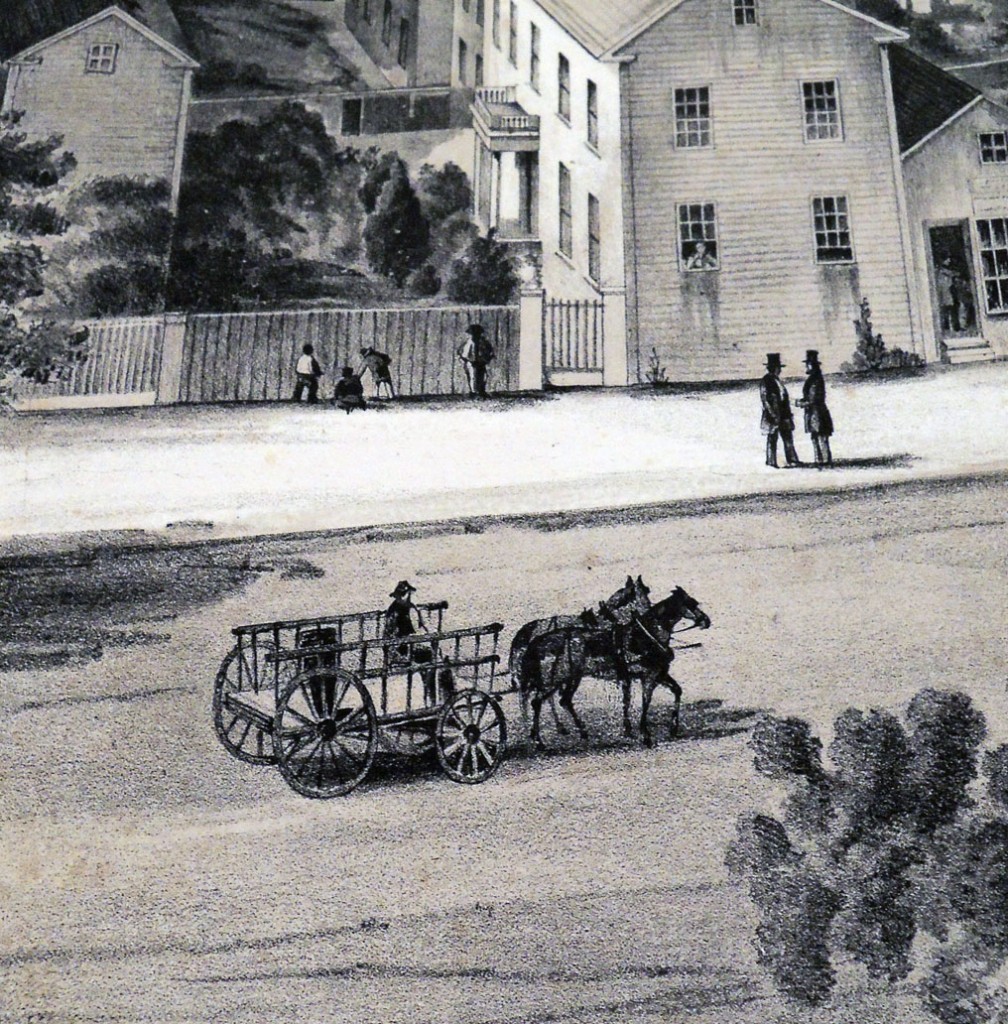 Beginning in 1848, the four Smith brothers (Benjamin, Francis, David, and George) produced a portfolio of forty lithographic city views printed by Boston and New York artists. The best of their stable was John William Hill (1812-1879), who went to work for the Smiths in 1850.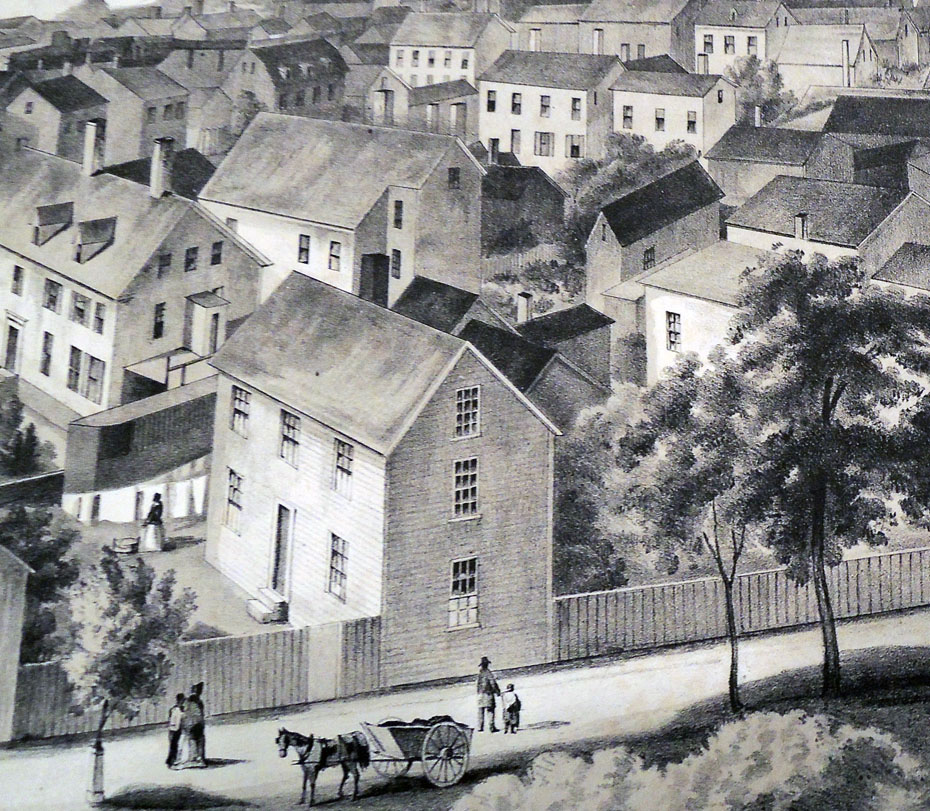 Over the next five years Hill completed watercolor views of Philadelphia, New Orleans, St. Louis, Cincinnati, Salem, and many other locations. These were drawn onto stone by artists at the Endicott lithography firm, including D.W. Moody, Charles Parsons, J.H. Colen, and Napoleon Sarony.



In the late 1850s, Hill fell under the spell of John Ruskin and the Pre-Raphaelites. He left the commercial field of city birds-eye views for the pursuit of aesthetic landscapes and still lifes.