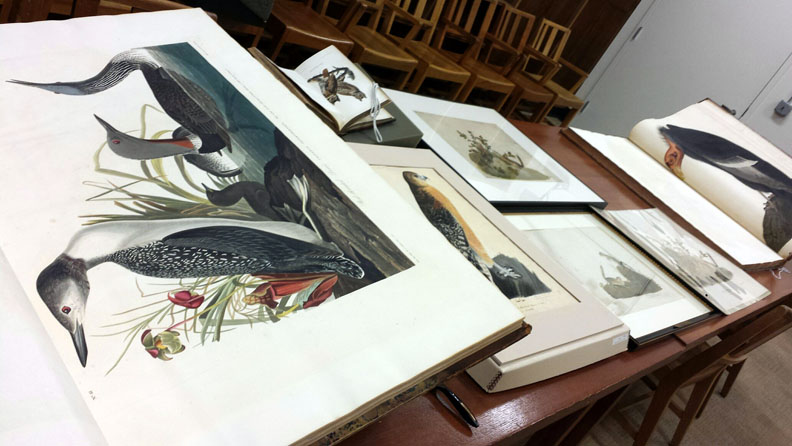 Posted in honor of a visit from ART 562: Seminar in American Art – Impossible Images, taught by Rachael Z. DeLue, associate professor of American art.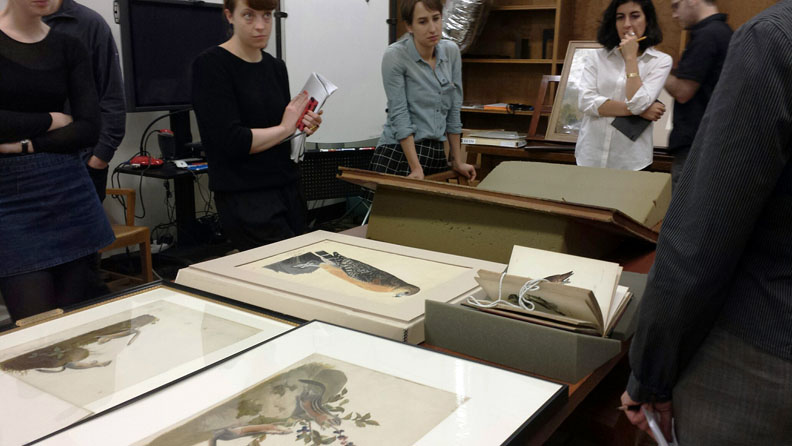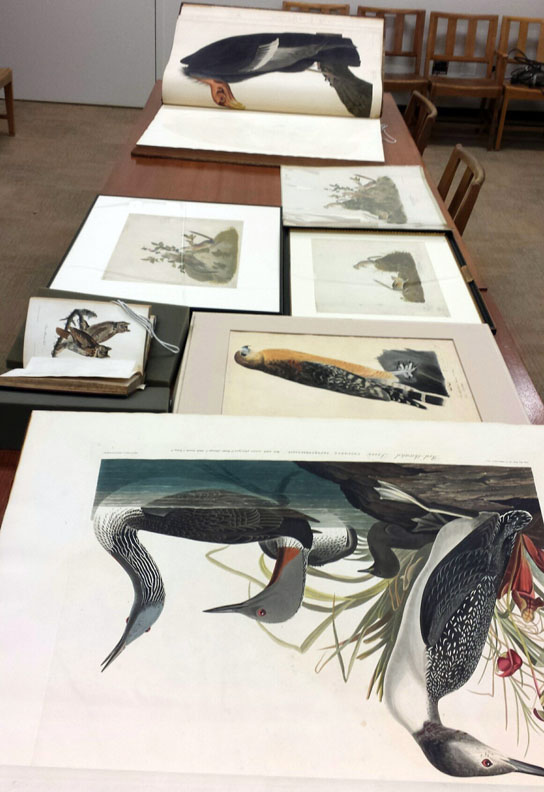 William Stillman? "Poetic Episodes in Nature," The Crayon, vol. 3 (May 1856): 138.
"Besides, have we not books on the Poetry of Science? Were those ages more poetic than ours, when Botany wore nothing but a repulsive habit to the poet, and its devotees cared nothing for flowers except to make them tenants of a ghostly herbarium, wrapping them up like a parcel of mummies within the thick leaves of pressing maps, writing their epitaphs in unintelligible, pompous Latin, that would make an old Roman stare?
Assuredly, there is poetry in the age that will call for and sustain such books, as the two we have quoted, whose authors see something more than a marvel of mechanism in a flower, and to whose perceptions the coursing sap is the heart's blood of the plant, and the unobserved mollusk, royally happy in his abode, the sharer of some of the enjoyments man would vainly judge were his alone.
Audubon painted his delineations of birds when he had just killed them, making a mossy log his seat and his lap his easel; and they accordingly have that vraisemllance to life, that Buffon and his compeers never could reach, daintily at work in the library, with a distorted, bead-eyed, staffed specimen before them. Audubon is a type of the truest investigator of Nature, holding marvellous communions with her, understanding her as few do, and observing her component parts in relation to each other, as well as in themselves."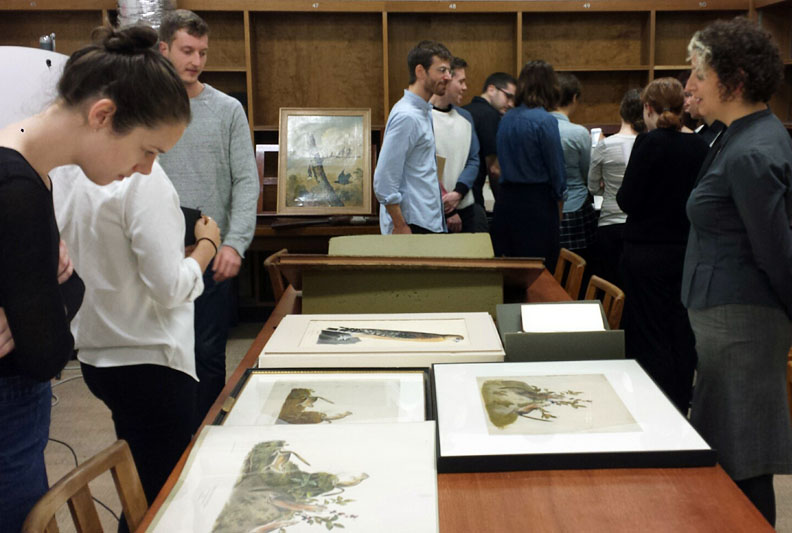 One of the contemporary artists working in a similar fashion is Walton Ford. This video shows how Ford's work is (and Audubon's work was) printed.