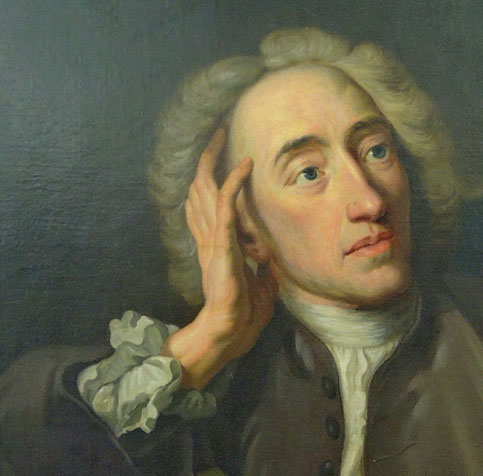 The last of sixty-six oil portraits made of Alexander Pope (1688-1744) during his lifetime was a half-length pose painted by the French society painter Jean-Baptiste van Loo (1684-1745). The artist enjoyed considerable success in London between 1738 and 1742, and this work was painted at the end of that period. Several copies were commissioned directly from Van Loo and many others were painted or engraved by other artists, making this image the best known of all his portraits. Although he looks quite elegant, disease had left Pope's body deformed with a severe hunchback.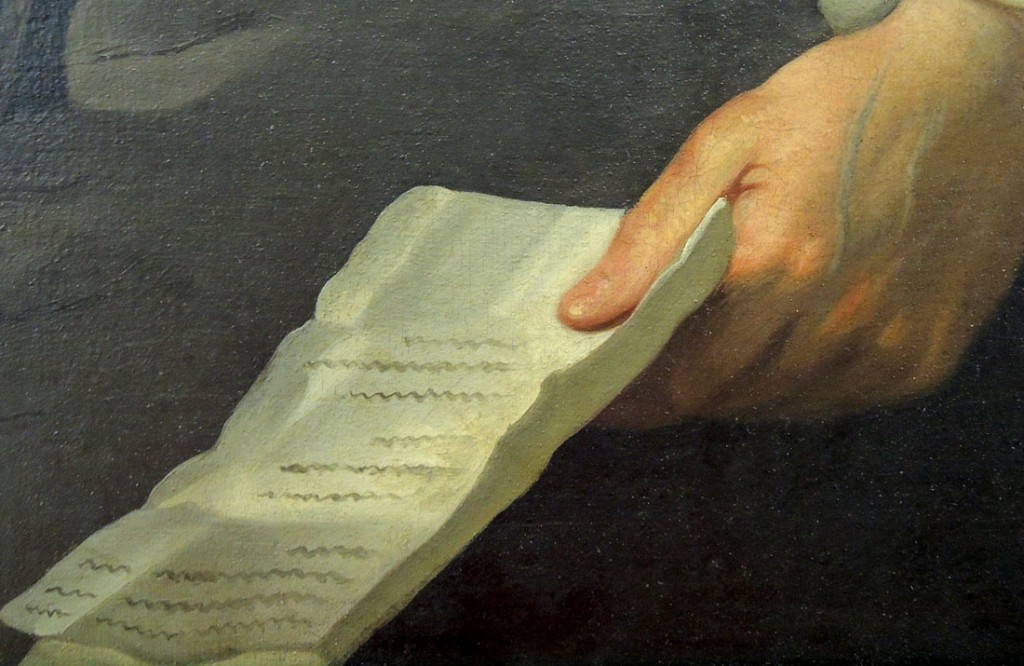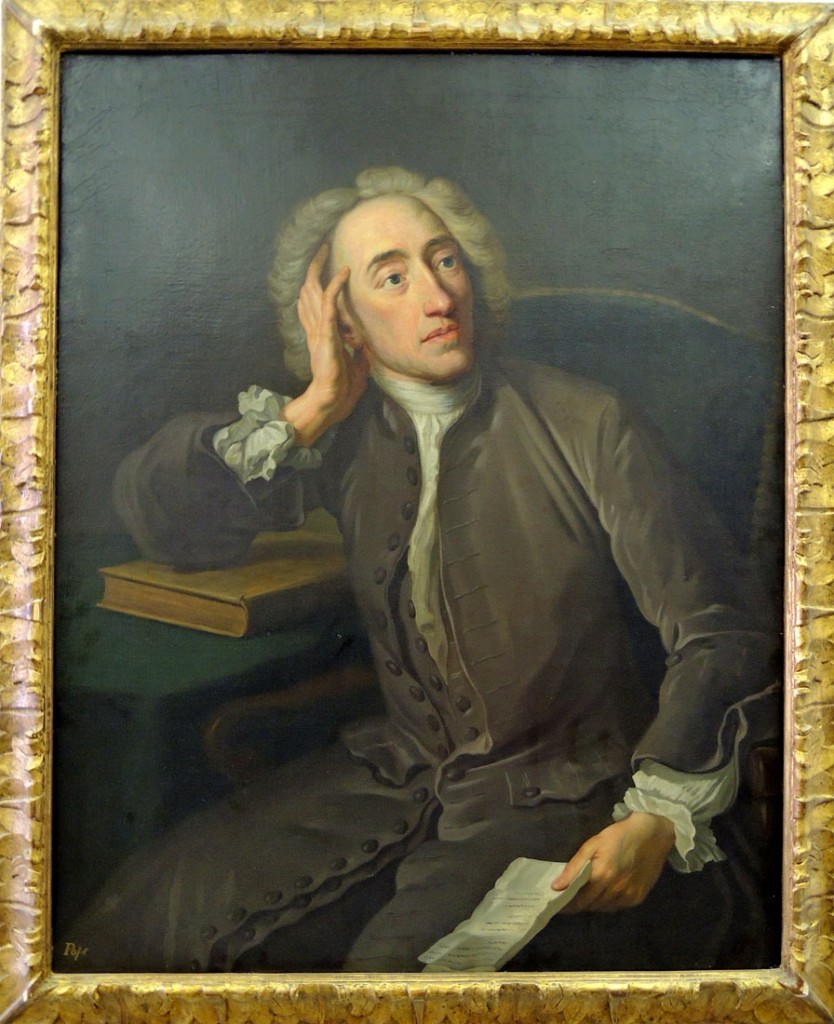 Unidentified artist, after a painting by Jean-Baptiste van Loo (French, 1684–1745), Portrait of Alexander Pope (British, 1688–1744), 1800s. Oil on canvas, original ca. 1742, author's age fifty-four. Robert H. Taylor Collection, Rare Books and Special Collections
Ode to Solitude by Alexander Pope
Happy the man, whose wish and care
A few paternal acres bound,
Content to breathe his native air,
In his own ground.
Whose herds with milk, whose fields with bread,
Whose flocks supply him with attire,
Whose trees in summer yield him shade,
In winter fire.
Blest, who can unconcernedly find
Hours, days, and years slide soft away,
In health of body, peace of mind,
Quiet by day,
Sound sleep by night; study and ease,
Together mixed; sweet recreation;
And innocence, which most does please,
With meditation.
Thus let me live, unseen, unknown;
Thus unlamented let me die;
Steal from the world, and not a stone
Tell where I lie.